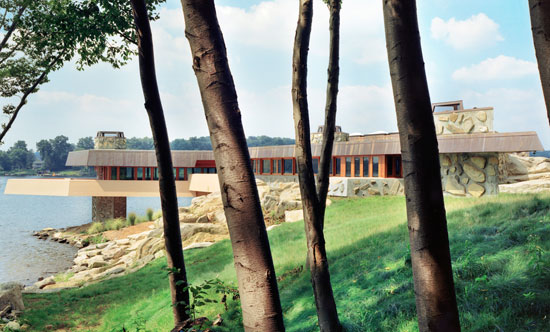 A Frank Lloyd Wright house from 2004? That is indeed the case, although this Frank Lloyd Wright-designed house on Petre island, Lake Mahopac, New York, USA is a rather controversial one.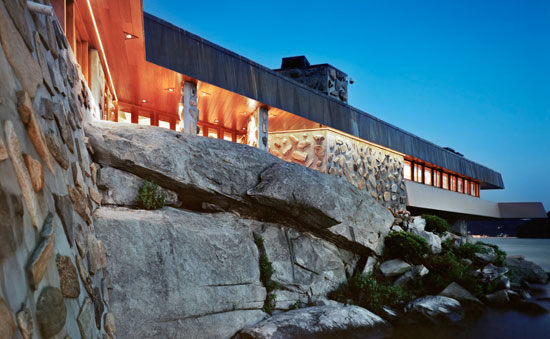 Here's the story. A house was commissioned on the island back in 1950, with Frank Lloyd Wright doing the plans a 5,000 sq. ft. property. However, the owner at the time couldn't afford to build it.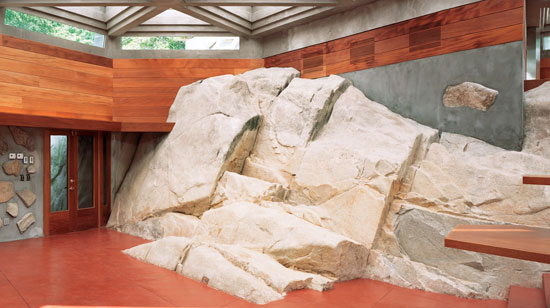 Building contractor Joe Massaro acquired the island in 1996, which came with rights to the Wright drawings. However, the late architect's estate demanded high fees to work with Massaro, so instead, a house was built with  Wright scholar Thomas A. Heinz, using 50-year-old drafts for the structure.
It was completed in 2004 and after some legal challenges from the Wright Foundation, it was allowed to stay, albeit with questions over its authenticity as a genuine Frank Lloyd Wright build hanging over it.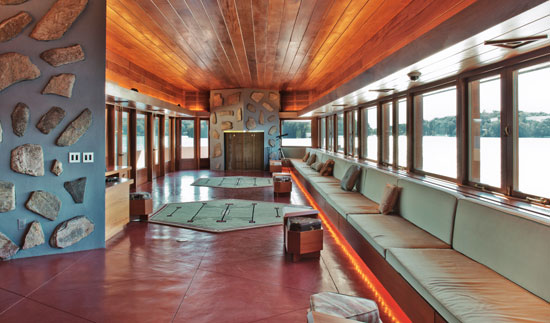 It's on the market now and to the untrained eye, it is stunning. For your money, you don't just get the house, you get your very own hideaway – an 11-acre, heart-shaped island around 47 miles outside of New York. Perfect for the Bond villain in you.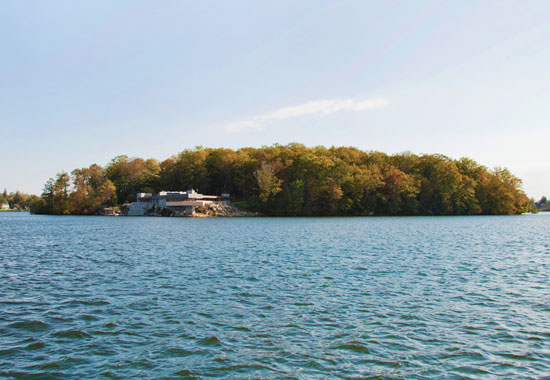 On that island is the Wright house and a separate guest cottage, plus an artist studio. As we mentioned earlier, the house is over 5,000 sq. ft. and positioned exactly as Wright planned it, with a further 2,000-square feet of decks including the largest cantilever deck ever designed by Wright.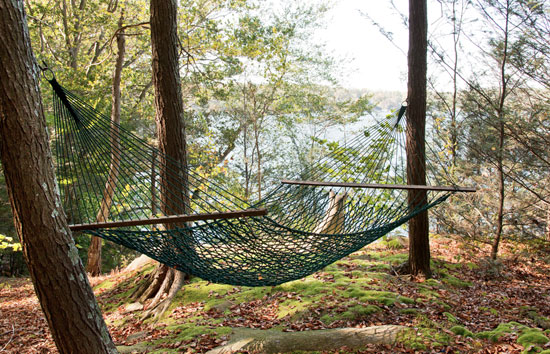 The property is said to have 'incredible views' from every room, as well as boasting woodwork which has been custom-built to Wright's specifications from African mahogany. Air conditioning, modern conveniences and six wood-burning fireplaces are also mentioned, but the final room total isn't. Rest assured it's substantial and more than adequate.
On the plus side, plenty of images are available of this stunning build. $19,900,000 is the asking price, should the Euromillions numbers have come come up this week and viewing is, as you would imagine, by appointment.
Find out more at the Ahalife website
Additional information via Phaidon