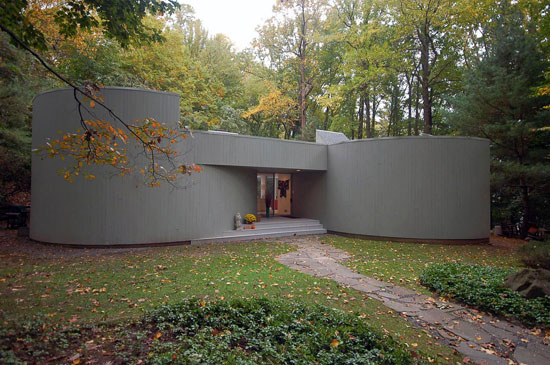 Once upon a time, this 1970s Myron Goldfinger-designed modernist property in West Orange, New Jersey, USA was the future. Now it's just a quirky (but appealing) relic of a bygone era.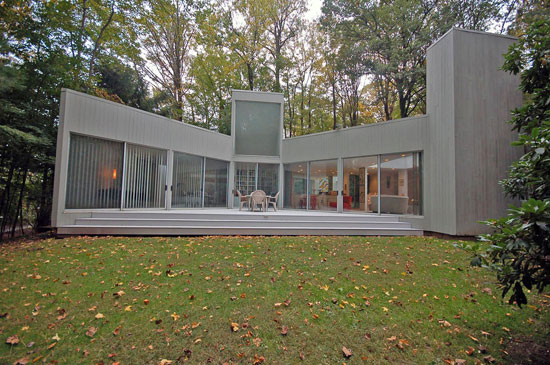 Although inside, this single-storey property has obviously been lavished with some attention in recent years, looking every bit the modern home once you get through the door, with a touch of retro thrown in to suit the surroundings. But once you get back outside, you can still sit back and admire the wonderful space age curves of this 1977 property. It really is a wonder.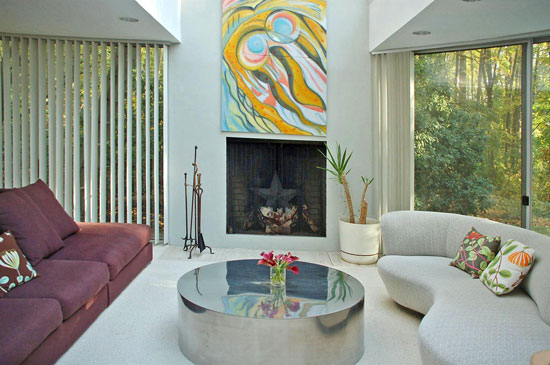 Set in what's described as the 'prestigious' gated community of Llewellyn Park, which is around 15 miles west of Manhattan, the property isn't exactly huge, but it does have an appeal. Not least, with its woodland setting, which the rear of the property takes full advantage of. Kick back and enjoy the views through extensive floor to ceiling glazing. Certainly a place to relax.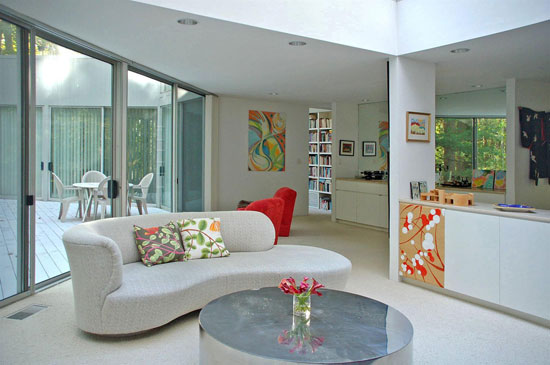 Space-wise, we're talking two bedrooms, two bathrooms (including a 'master' bath), a living room with wood burning fireplace, a dining room, media room, library/office, galley kitchen with new appliances and a breakfast 'nook'.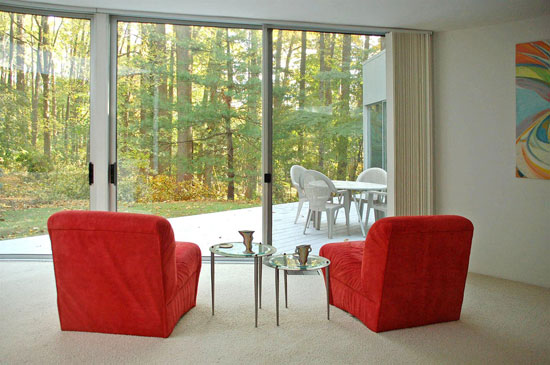 The house is being pitched as both a home and a weekend getaway, although the price of $699,000 probably leans more to the former. See the agent's listing for images of both the house and the surroundings.
Find out more at the Prudential New Jersey website