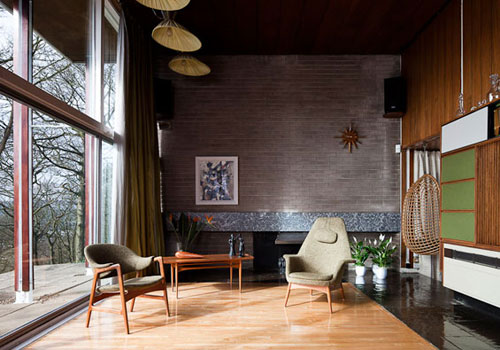 A lovely midcentury property that we featured soon after this site launched. But this Peter Womersley-designed Farnley Hey house in Farnley Tyas, near Huddersfield, West Yorkshire still hasn't sold – which now means a further price cut – we think that's at least the second significant price cut since it went on the market some time ago.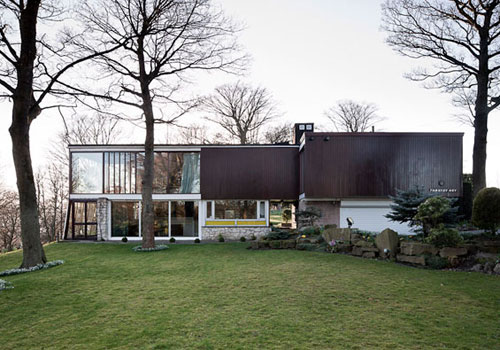 Its a four-bedroomed property with spectacular views over the Pennines, designed by architect Peter Womersley in 1954 as a wedding present to his brother. That's got to be better than a toaster. It was impressive then and it is impressive now, especially because Farnley Hey has been maintained in its original condition. It really could be 1954 all over again.
According to English Heritage: 'In style Farnley Hey suggests the influence of Le Corbusier and Frank Lloyd Wright , brought to a dramatic site in the Pennines. It typifies the best of the 1950s in its lightness, sense of the picturesque and optimistic stance.'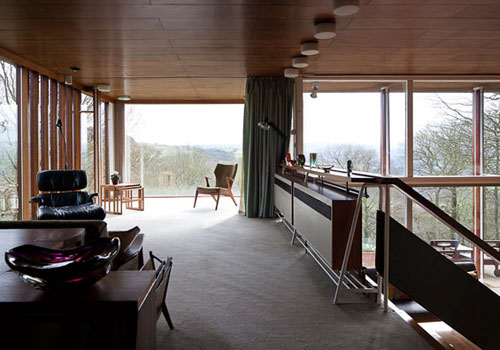 Key features include its large floor-to-ceiling windows, which offer the light and those views, as well as an extensive use of camphorwood and York stone flags, not to mention the 'period' lemon yellow Formica panels.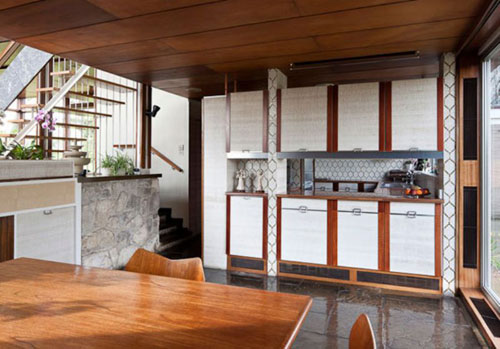 Specifics of the house include those four bedrooms (one with en suite bathroom), a large study, a kitchen / dining room and two reception rooms. One of the receptions is known as The Dancefloor because of its polished floors, in-built audio system and double height ceiling. It was originally created for parties and recording live music. So if you're a musician or a party animal, it could be the house for you. With 1.2 acres of land, there's no neighbours to annoy either.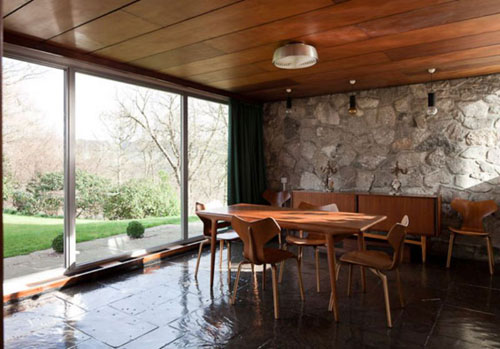 The price of this place has steadily gone down, despite this being one of the most important midcentury houses currently on the market. We can speculate why, but that's not really fair. It could be, quite simply, that the house hasn't found the right buyer willing to relocate to the West Yorkshire area.
That might change now though as the price has dropped to £575,000. Not exactly a giveaway price, but way below the original asking price in 2011 of £749,000. For a house of this substance and significance, that sounds pretty reasonable.