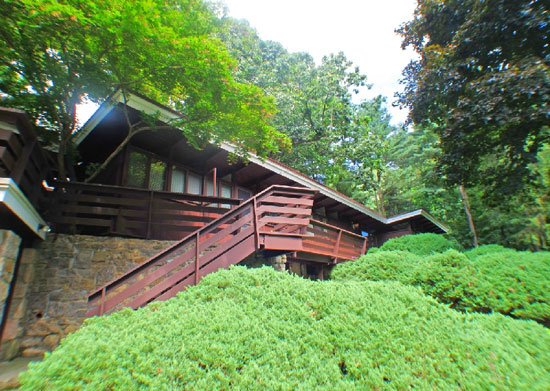 It isn't the work of the man himself, but this is a 1950s Frank Lloyd Wright-inspired property in Ardsley, New York state, USA.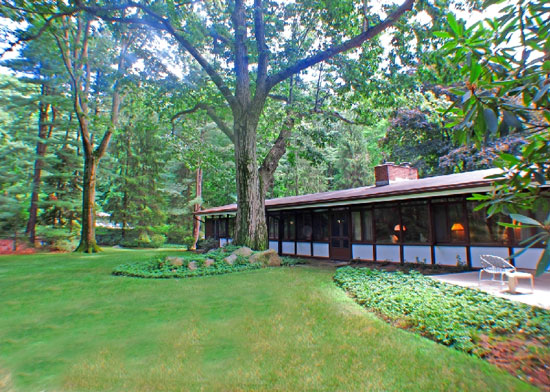 In fact, it was built in 1956 and although it has had some renovation without doubt, you suspect that it's a case of 'upkeep' rather than 'update' over those 50+ years.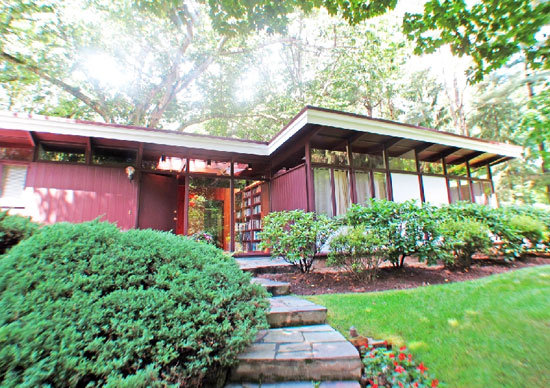 A substantial, as well as an attractive property, it sits in 1.29 acres and according to the agent, has four bedrooms, three bedrooms and an eat-in kitchen, along with expansive open living spaces.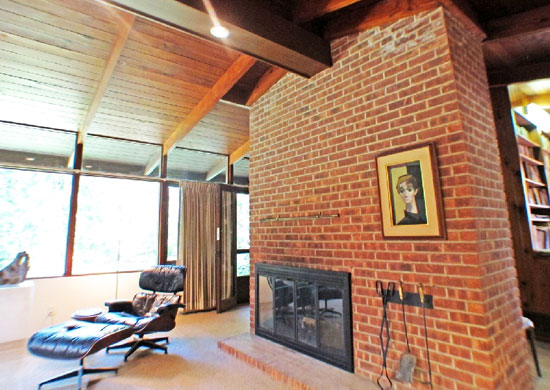 Those spaces are emphasised by the high vaulted ceilings throughout and a considerable amount of glass that really brings the surroundings in. Talking of the outside, a pool also sits without those considerable grounds, as does a two-car attached garage.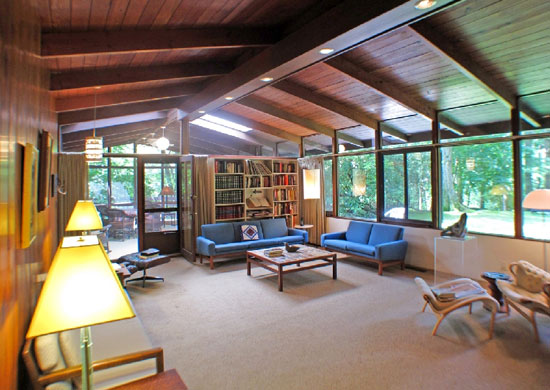 The images of this place say a lot more than any words, so check out the ones here and check out the remaining shots at the agent's site to get a feel for this place – there are 20+ on the site.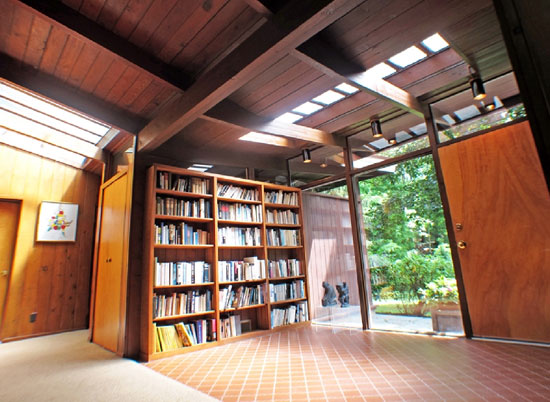 If you want to be the next owner of this place, which apparently sits within a 21-acre area of modernist homes, it is up for $879,000.