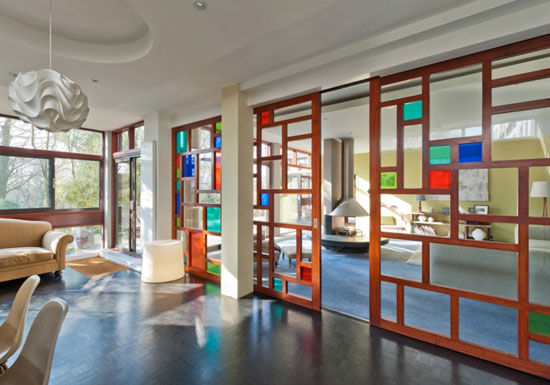 It's a fairly unassuming modernist block on the outside. But this four bedroom duplex apartment in the 1960s Dinerman, Davison & Hillman-designed Copper Beech in London N6 has one of the most stunning interiors we have seen in a long time.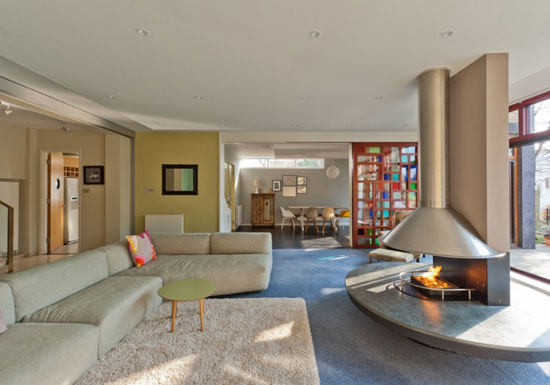 The Copper Beech block was designed and built in 1961 by Dinerman, Davison & Hillman, a renowned firm of north London architects. You'll find it on North Grove, a quiet cul-de-sac close to Highgate village. This particularly large apartment was designed for American film director Samuel Wanamaker, offering around 3,000 square feet of internal space and with its own private garden.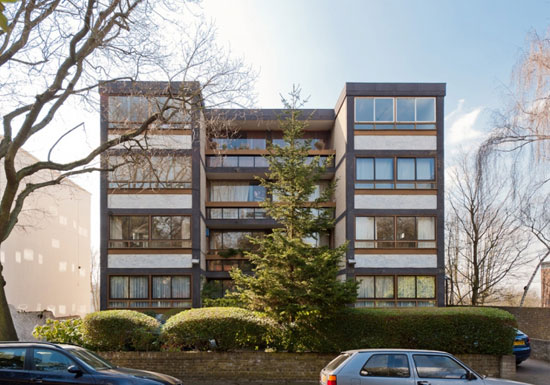 The space is one thing, that interior is certainly another. According to the agent, Wanamaker is known to have designed much of the lavish interior himself, very much in an American midcentury style of the day. It has been sympathetically updated over the years, with many original details, including a floating brass-detailed staircase, room dividers and a central fireplace, still in place.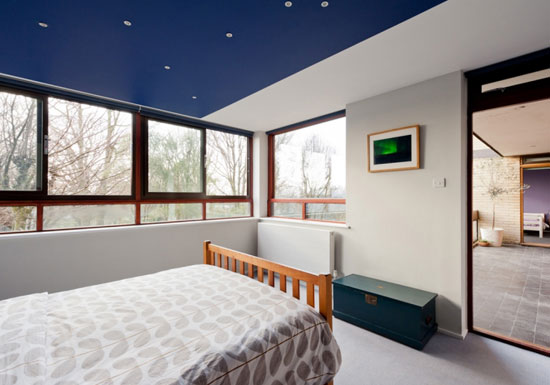 Accommodation is across the two floors and includes a master suite with a dressing room and bathroom, three further double bedrooms and two further bathrooms. All four bedrooms lead onto an outdoor terrace overlooking the landscaped rear garden.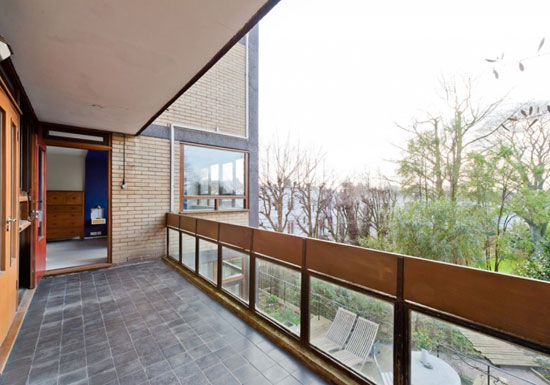 On the ground floor, a large main reception room with floor-to-ceiling glass doors is flanked by a second, smaller reception room on one side and a kitchen / dining room on the other. The doors open onto a second large terrace that leads down into the garden, mixing both the inside and outside space.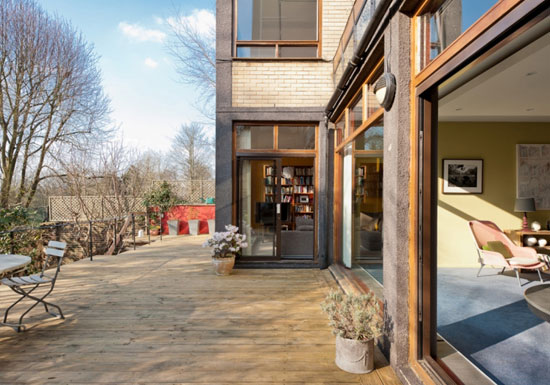 The property also has a garage, 'generous storage' throughout, two private entrances and additional communal gardens. All of which comes at a price – £1,500 per week. Many more images on the listing.