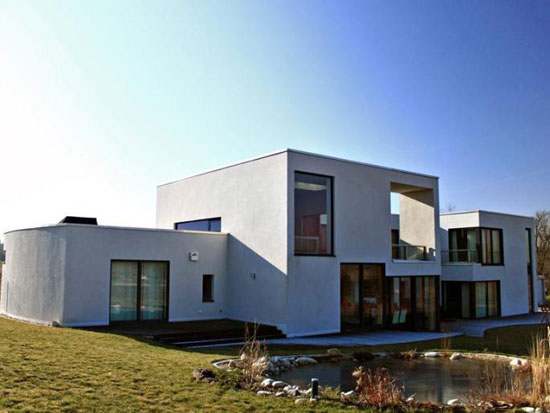 Thanks to Carl Studt for flagging up this place, although I'm holding my hand up for inaccuracies in the listing translation for this four-bedroom contemporary modernist property in Leipzig, Saxony, Germany.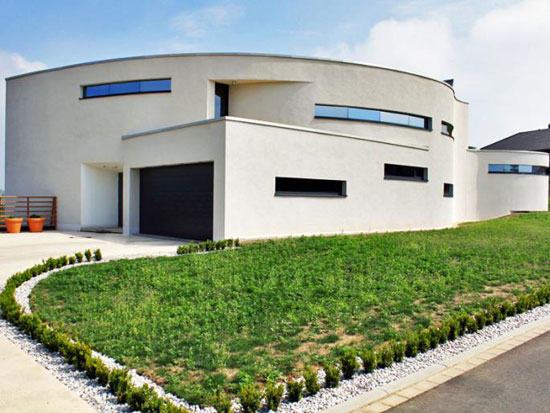 The house is said to be Bauhaus-inspired, but a modern build, dating from 2009. It also sits by a lake, not far from a nature reserve and 15 minutes from Leipzig centre, which is probably a nice place to be located.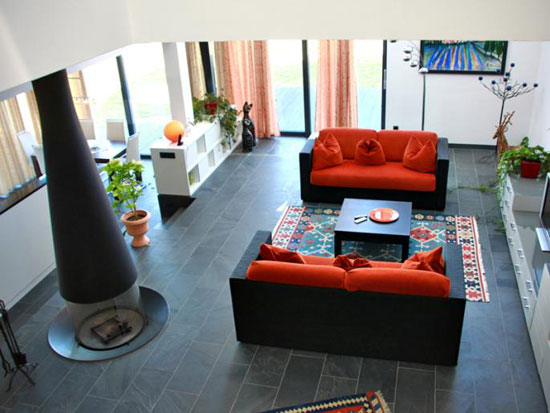 As for the house, that's all about cutting edge design and luxury. Mentioned in the listing is a spa with sauna, a high-end designer kitchen, that amazing fireplace (pictured above), underfloor heating, high quality fittings, bespoke joinery, you get the idea.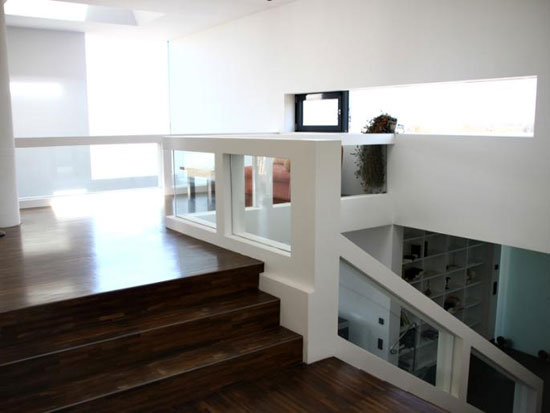 Space-wise, the listing claims there are seven rooms, four bedrooms and four bathrooms, bit a look around the place is probably required to work out just how all that fits together. But as as rough guide, it seems that there is a living area on the ground floor which opens onto the outside space, with large pieces of glass dividing out a living and dining area. There's also the adjoining spa, with floor to ceiling windows, which should be interesting for the neighbours.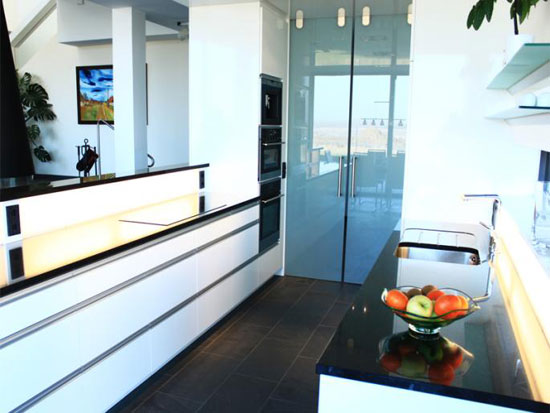 Upstairs are three bedrooms with en-suite bathrooms and dressing areas. In addition, there is a sun balcony and a gallery level, which opens to the living room. Outside space too, along with a double garage.
Hopefully that translation is roughly correct. If you want to double check, get in touch with the agent. If you want to but, it's just over £1,000,000.