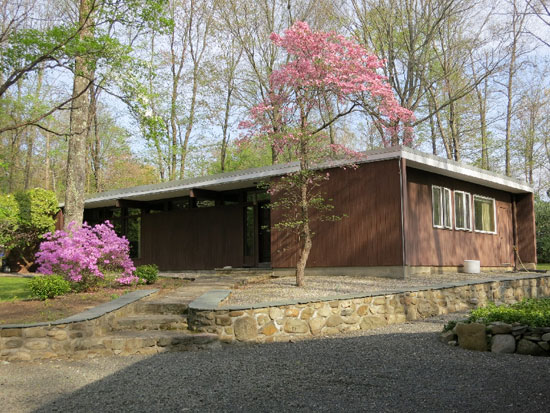 Tip of the WowHaus hat to @fearsandkahn for spotting this three-bedroom midcentury modern property in Ramapo, Rockland County, New York State, USA.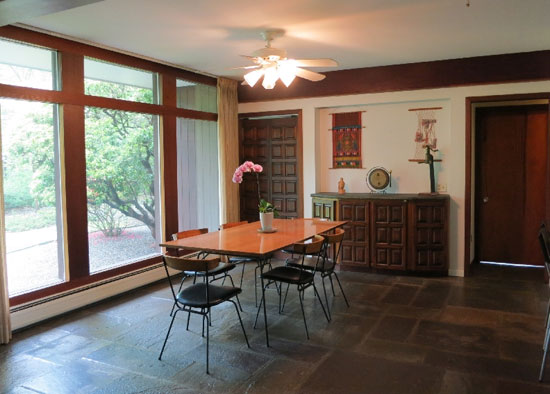 Details of the year and architect aren't listed, but it looks like an early 1960s build to us and one that has been very well preserved, renovated or possibly both.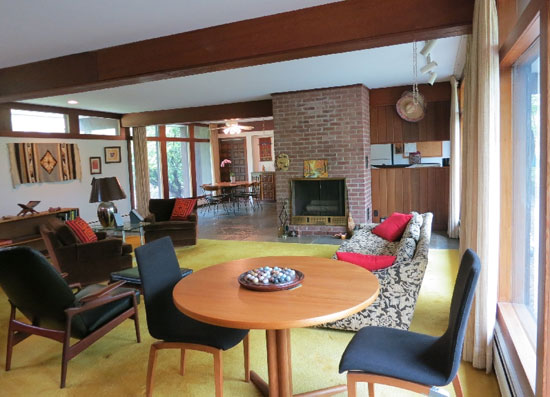 The design is both stylish and simplistic (perhaps one because of the other), described by the seller as the 'perfect example of mid century modern'. It's also in what looks like a rural setting, but just 45 minutes from New York City. The best of both worlds, if you like.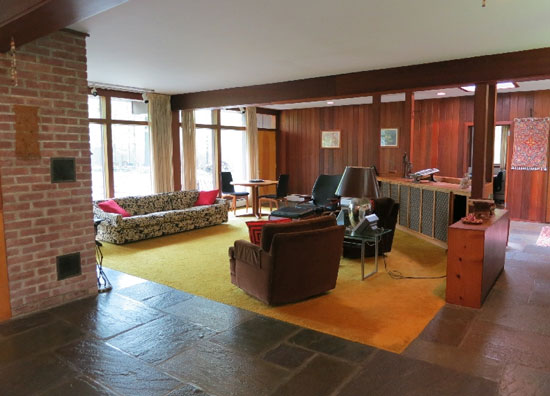 As for the property itself, which sits in 0.84 acres of grounds, it is open plan, with 'views of nature' from all sides and a construction that includes blue stone flooring, natural wood panels and a beamed ceiling.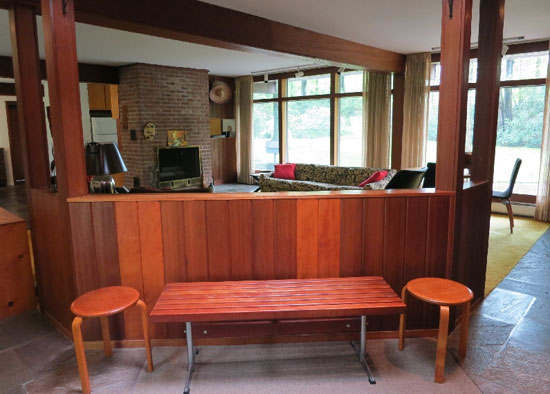 You get three bedrooms and two bathrooms, with a brick fireplace providing the focal point of the spacious main living room. As we mentioned earlier, it looks to have been finished to a very high standard too, so a matter of just walking in and making your own mark on the place.
The listing says that the house is part of the historic community of Skyview Acres, which is home to musicians, artists, academics and free thinkers. If that sounds like you, the price is $330,000, which works out at £203,000. If only this kind of house was available in the Uk for this kind of money.