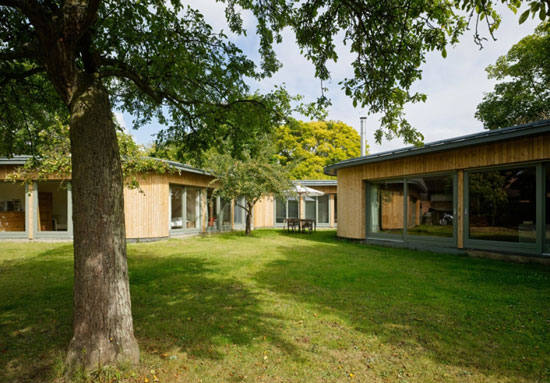 An interesting build and a sustainable one too in the form of this David Kirkland-designed single-storey property in Childrey, Oxfordshire.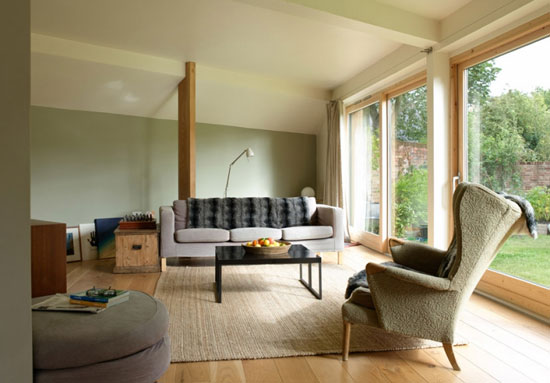 Located within (grade II-listed) historic garden walls, this is a low lying timber and glass house, with those eco features including a green timber-frame and straw bale construction, a 'crescent' shape to benefit from solar gain throughout the day (see illustration below to get a better idea of the shape) and a planted roof and zinc overhang to prevent overheating.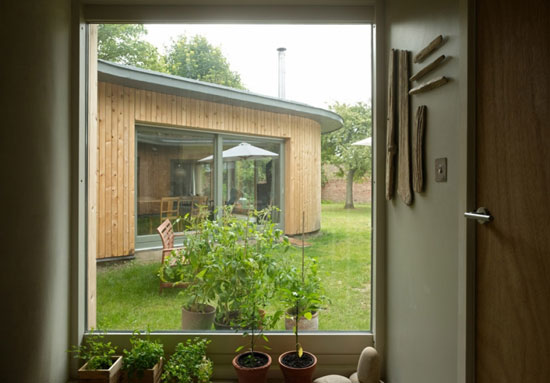 Accommodation inside includes an open plan kitchen / dining room, which leads to a living room with floor-to-ceiling glazing. There are also four bedrooms, a bathroom and a shower room and a large utility room.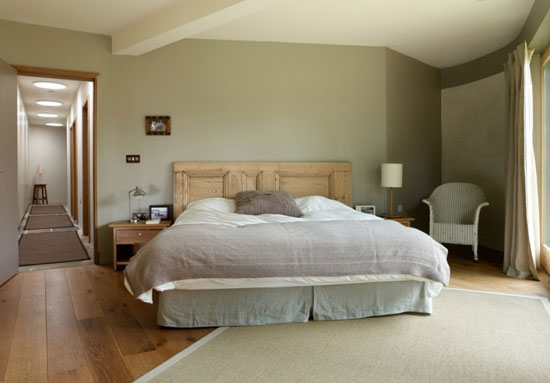 All rooms (apart from the utility room) look out on to the walled garden, which is mainly lawn, but does include a vegetable garden and borders. There's also a short driveway for some off-street parking.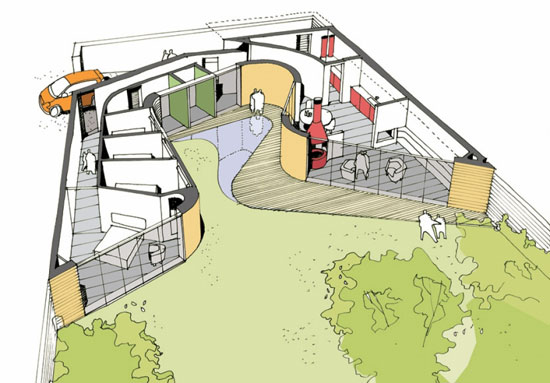 Many more images on the listing and if you want to move in, the house is on the market for £675,000.