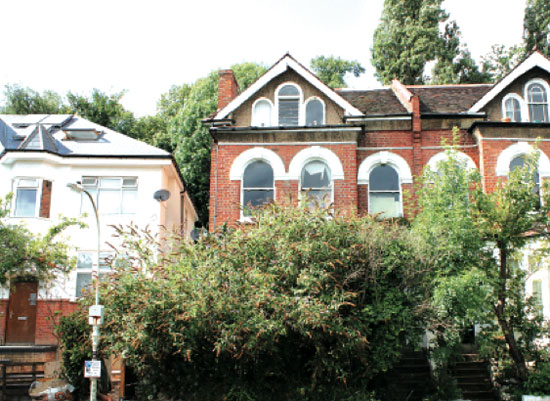 Huge thanks to @rocking_bob for pointing out that a house of significant musical interest is about to go under the hammer. That house is 39 Stanhope Gardens, Highgate, London N6 – the house where (The) Pink Floyd was formed and where the band lived in their early years.
It might not be very interesting architecturally (although it is a handsome slice of Victoriana in a sought-after neighbourhood), but it is likely to stir up interest from Floyd fans, who can also get their hands on some of Floyd's early bits and pieces in the process.
The agent gives little away as to the house's famous past in the listing, but there is a good piece online from the London Evening Standard, which details just what you get as this bonus extras.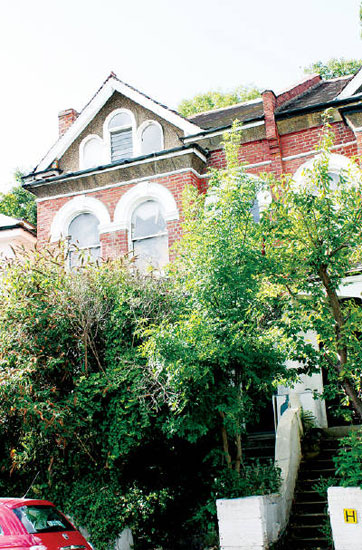 Let's deal with the house first though. That's one of two connecting properties being auctioned, this one being a three-storey build requiring 'renovation' (more on that later), with a self-contained ground floor with three rooms, kitchen and bathroom, a first floor with three rooms, a bathroom and WC plus a top floor with large front room, rear room, kitchen and access to the attic.
None of which tells the real story. What we also know is that the house was owned by former college tutor and landlord Mike Leonard, who sadly died this year. In the mid 1960s, he let out the house to Syd Barrett, Roger Waters and Nick Mason, who used the place to develop that early psychedelic sound.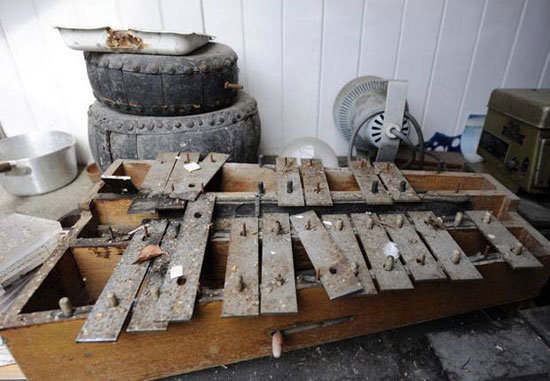 Things haven't changed much inside since those experimental days, with the likes of bongo drums, tambourines and a huge homemade xylophone scattered around the place, along with spotlights, prisms and crystals. In addition, the attic contains a rare Binson Echorec 2 echo unit used by the band, along with the 'lysergic' lighting systems used by the band in the late '60s. A real treasure trove for Floyd obsessives and fans of the era.
You wonder how much of that will survive. It's a walk back in time right now and you would hope that someone sympathetic to the band would come in and help to preserve at least part of it.
In reality, this is likely to be snapped up by someone just looking for a substantial property in a hip neighbourhood when it goes to auction with a £1.2 million estimate. On the plus side, the skip outside might provide some (very) rich pickings.
Find out more at the Savills website
Via the London Evening Standard