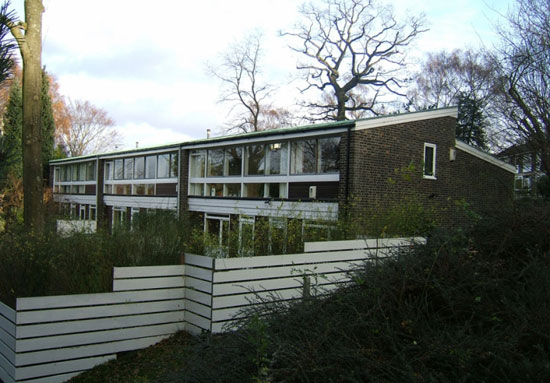 The Dulwich area is known for its midcentury modern architecture, with this 1960s Malcolm Pringle-designed four-bedroom house on Peckarman's Wood, Dulwich, London SE26 being a fine and original example.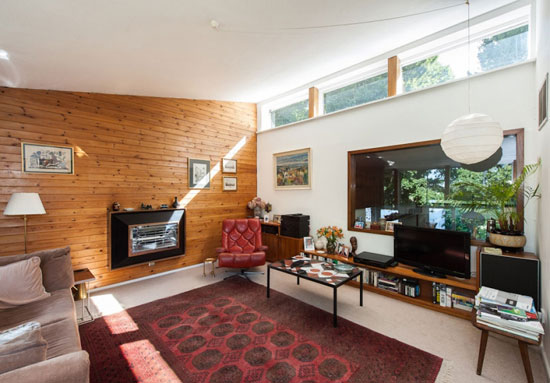 The house was designed in 1963 by Malcolm Pringle of Austin Vernon & Partners and can be found on Peckarman's Wood, which is described as a 'beautifully landscaped and peaceful setting'. According to the agent, houses on Peckarman's Wood rarely become available and this particular property has never before been on the market.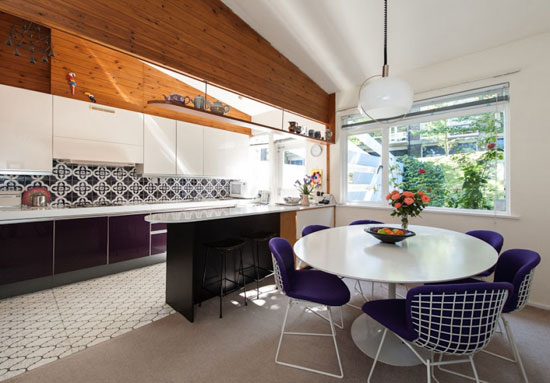 That perhaps accounts for this house being in such a wonderful original condition, with floor-to-ceiling windows, wood panelling and plenty of period fixtures and fittings, from the staircase and internal glazing right down to the light fittings and tiling. All of it seems incredibly well-maintained too, so probably not the kind of vintage you'll need to throw money at in the short term, which is good to know.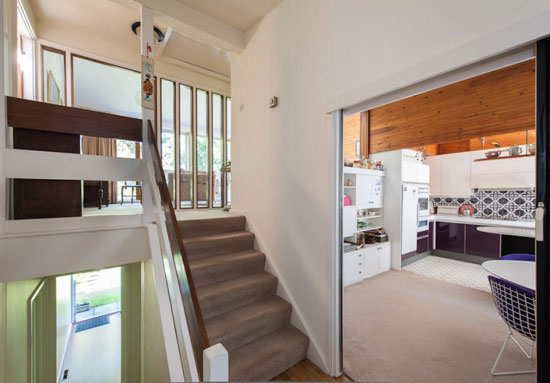 In terms of space, the house is currently laid out on the ground floor with  two bedrooms, a bathroom and a utility room. The entrance hall, kitchen-dining room, bathroom and bedroom are all on the upper ground/entrance floor, with the living room and a further bedroom on the first floor.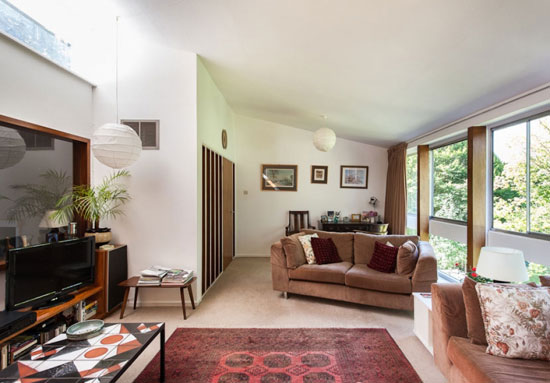 Outside space includes a private rear garden, which leads onto the extensive communal garden. There is also a small front garden and enclosed patio, along with a garage, which accommodates two cars, in a separate block.
More on the house and the area on the agent's site, as well as a number of additional images. The price is at £635,000 and there is an open day this Saturday (15th September 2012) if you want a wander round.