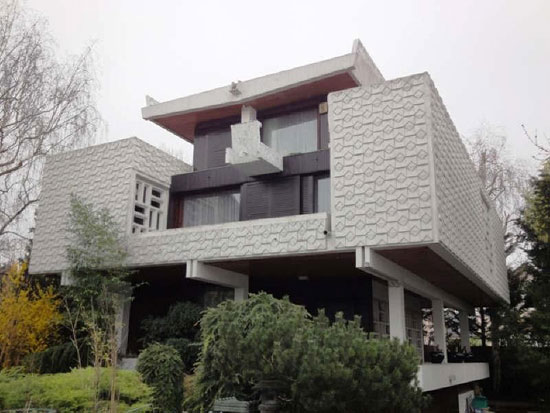 I know, quite an exterior. This 1960s three-bedroom modernist property in Soisy-sous-Montmorency, near Paris, France really is a statement of an era.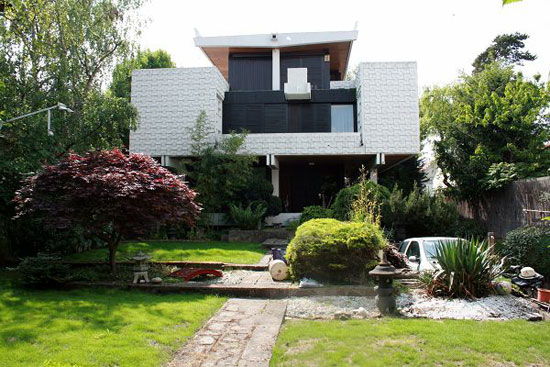 It has taken us some time to acquire decent images of this place and right now, that's pretty much all we have to go on. Once again, the agent comes out with the 'Le Corbusier-inspired' line, but doesn't actually give the name of the architect or the year. It looks late '60s to us though.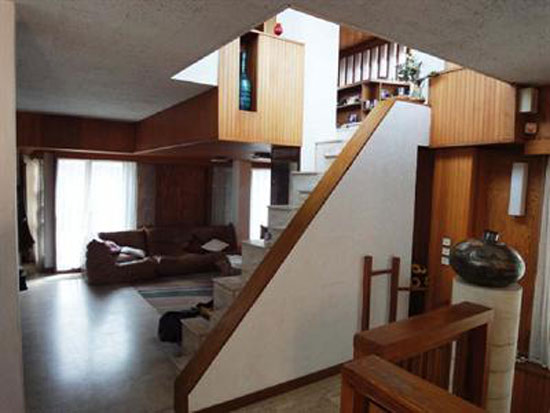 You'll find this house just nine miles from Paris (and in a direct rail connection), with the house specifically located in a quiet area and near the Lac d'Enghien, the area's largest body of water.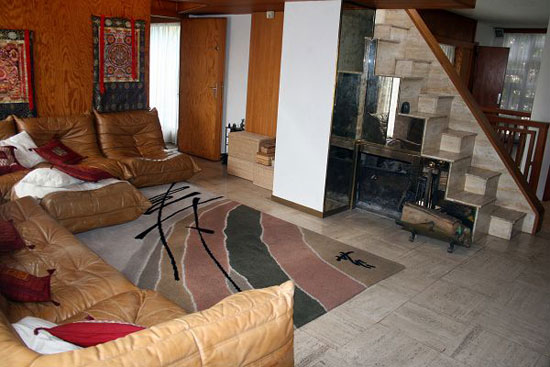 The translated details point to the living space being organised around a patio (the area under this 'stilts' we assume), with the interior layout including a living room with fireplace, three bedrooms (one with bathroom, two with shower rooms and WC), an office mezzanine space and a fully-equipped kitchen. There's also a basement with a garage, workshop and laundry, plus plenty of storage space spread over the property, along with some terrace space.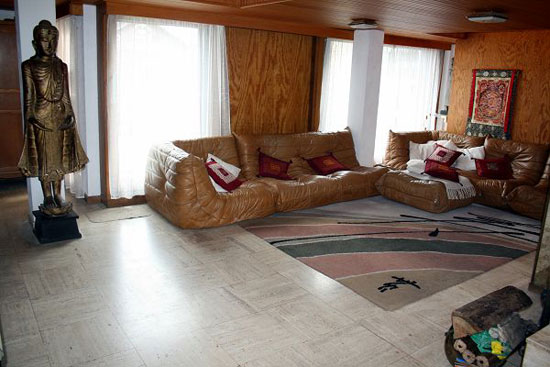 Period features abound too. From the distinctive cladding and the architecture itself through to the 'interesting' staircase and wood panelling. Even the furniture and curtains scream the era.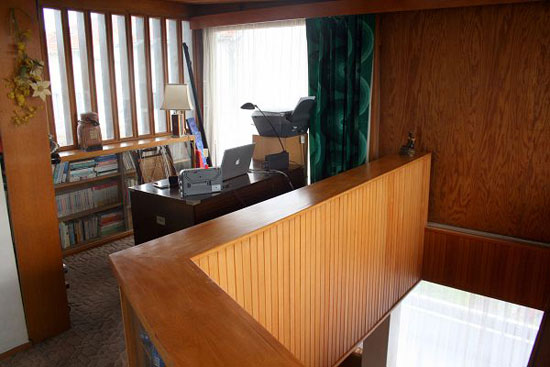 The grounds cover around 520 sq. metres, which should give you plenty of space to play with. The agent talks about expansion, but extending would probably adversely affect the original design. Don't do it people. If you like the house as it stands, an offer of around €749,000 will secure it.