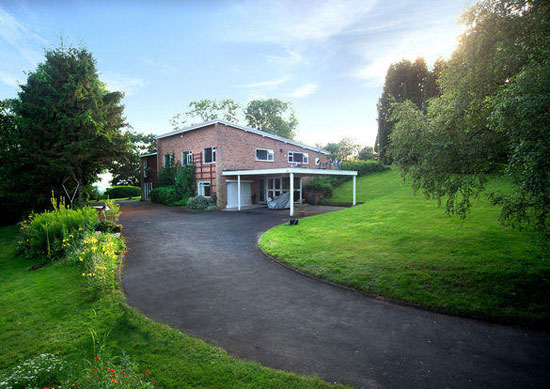 When an agent says there is 'enormous potential to improve or for replacement dwelling', we worry just a little bit. When the house is something like this W H Godwin-designed Jacob's Ladder property in Low Habberley, Kidderminster, Worcestershire, we worry a lot.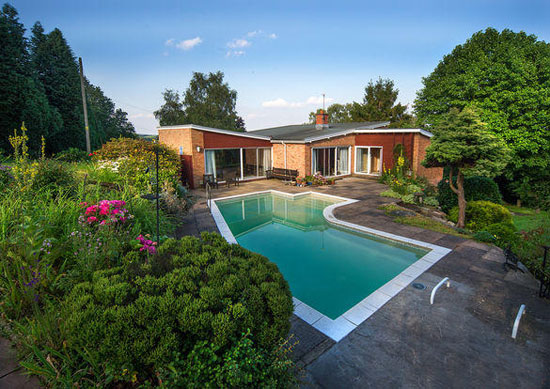 You can't blame the agent, they want to get the best price possible. We suspect the problem here is that the house sits in 3.5 acres of land and in a 'prime green belt location'. The architectural merits of this place will always run a distant second.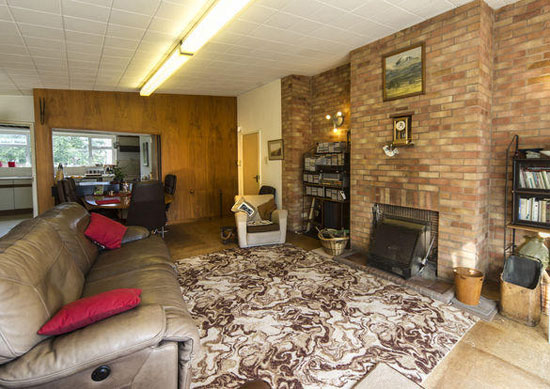 To be fair though, the agent has listed the heritage of the place and the house is up for sale at a reasonable price – so if you want the house, it's here, if you are quick. It has been here since the mid-1950s, when local businessman Mr H R Beakbane instructed 'renowned local architect' W H Godwin to bring his modernist ideas to fruition. At the time, this was likely to have been quite a departure from the norm.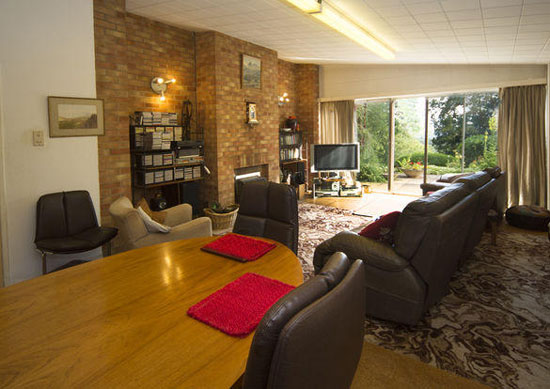 It hasn't changed a great deal over the 60 years or so since – the angular shape, the large windows on the rear of the property, the wood panels and exposed brick inside – all of it has been carefully maintained. For now, anyway. That's probably down to the house staying in the same ownership since it was built.
If you fancy taking it on, you'll want to know what space it offers. Let us tell you that Jacob's Ladder covers two floors and 2,361 sq. ft. The space right now offers four bedrooms and two bathrooms together with laundry room, cloakroom, ground floor workshop and integral garage/store, plus an open plan kitchen and two large reception rooms each with sliding patio doors opening on to the pool side terrace. The master bedroom also has sliding patio doors out to the poolside, along with a dressing room and bathroom en-suite.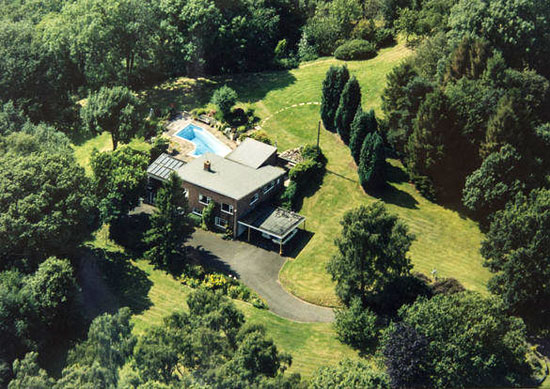 Outside space is also a plus, with those 3.7 acres of grounds, including extensive sweeping lawns, formal gardens and woodland adjoining the Habberley Valley Nature Reserve.
It could be a dream house. Or it could be a mock Georgian monstrosity in no time at all. You can stop it if you put in an offer in excess of £400,000. You have to put in that offer before 18th September too and hope no one outbids you. Yes, it's one of those sales.
Find out more at the Rightmove website
Thanks to Kate also, who spotted this around the same time as we did!