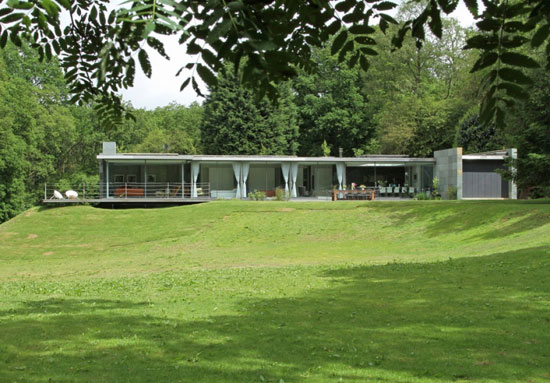 It's a modern house, but this Archplan-designed contemporary modernist house in Farnham, Surrey takes inspiration from the Case Study houses constructed in California in the 1950s, as well as the work of Mies van der Rohe.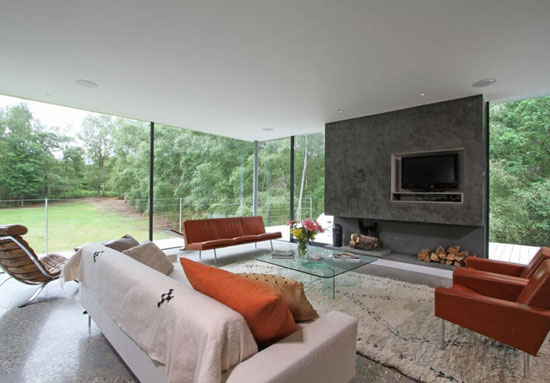 The house sits in 2.8 acres of land and has recently been completed, so you  can be one of the first people to take in the surrounding views, which you can enjoy courtesy of floor-to-ceiling glass that is a key feature of this property.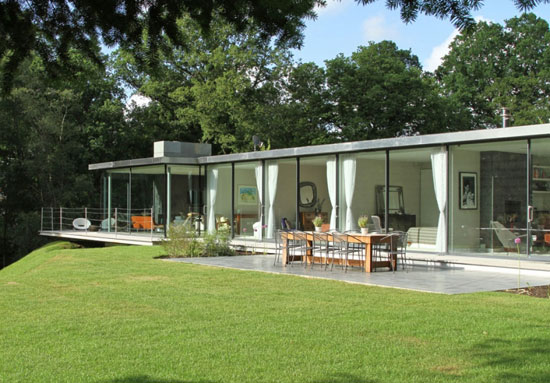 As well as those windows, you'll also find polished concrete floors and polished plaster walls, with the exterior of the house clad in Indian slate on the facades that face the road. The glass is confined to the private side of the property.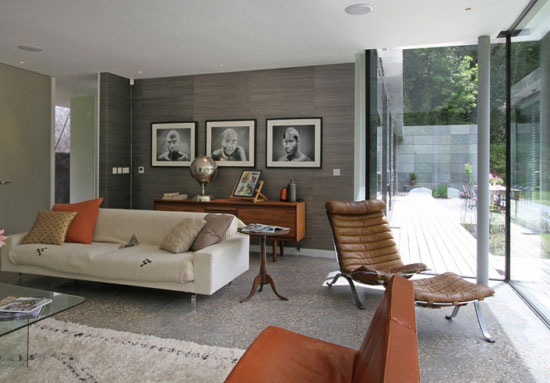 Accommodation includes four bedrooms (all with en suite bath / shower rooms), a living room with open hearth and those views across the gardens, along with a large kitchen / dining room that opens out onto a decked terrace. If that's not enough, this place also offers an integral swimming pool, with a small changing room and large doors that open up to the gardens at either end. Which takes your indoor pool outside, weather permitting.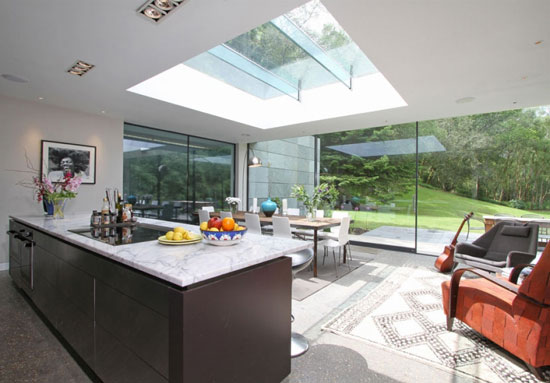 There's also a lower ground floor, which consists of large room that could be used as a bedroom, a second reception room or office area and a large store room. The outdoor space is made up of a gravel driveway, 'ample' parking, predominately lawned gardens and natural woodland around the edges.
You probably guessed this place isn't cheap and you guessed right. £1,750,000 is the price.