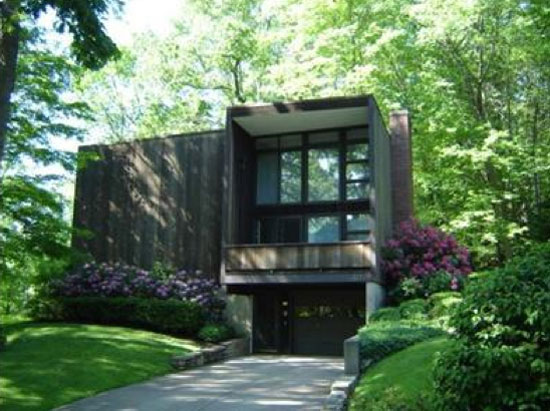 Huge thanks to Todd Ross, who spotted something pretty special on the market right now, this Gustavo da Roza-designed Expo 67 house in Warren, Warren Coiunty, Pennsylvania, USA. He's been round the house and describes it as 'fantastic'.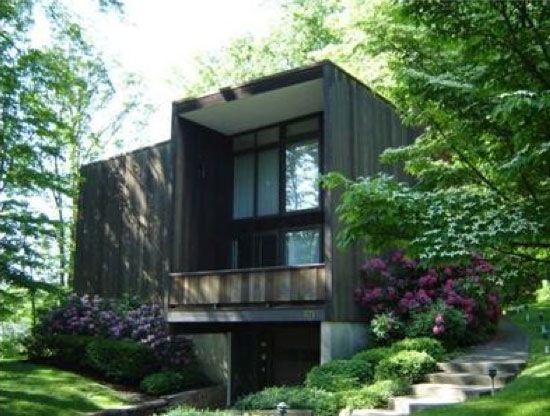 Here's the background. This house is very much a product of its time. The original was built for Expo 67 in Montreal and was featured in Chatelaine Magazine as the home of the year back in the day. This particular design was the result of a contest across Canada for the perfect home, which Gustavo da Roza won and one couple in Warren County, Pennsylvania loved so much, that they ordered one to be built. This is that house.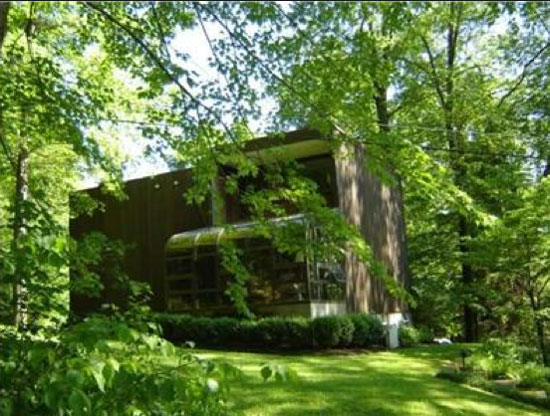 In fact, they must have loved it so much that the place has hardly been altered since the late 1960s. In fact, if you look around, you can still see many of the original fittings present, notably the lighting and fitted units. Some modernisation is required, but this is something of a time capsule.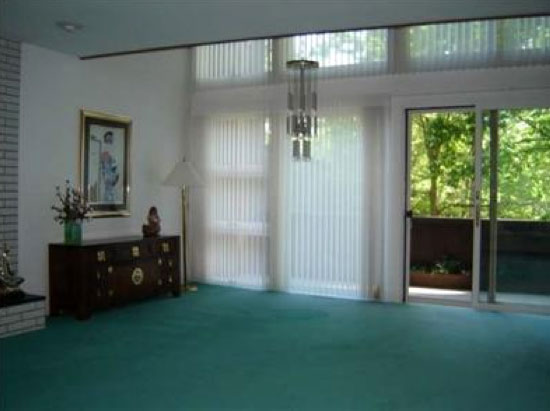 The agent doesn't add too much to the description, only that it features a poured concrete foundation, plaster walls, vertical tongue & groove redwood siding, a 'rubber roof' and Lennox forced air heat/central air. The listing also says it is a 'beautifully landscaped lot', allowing you to 'enjoy the natural surroundings from the sun room year round'. There's around half an acre of land.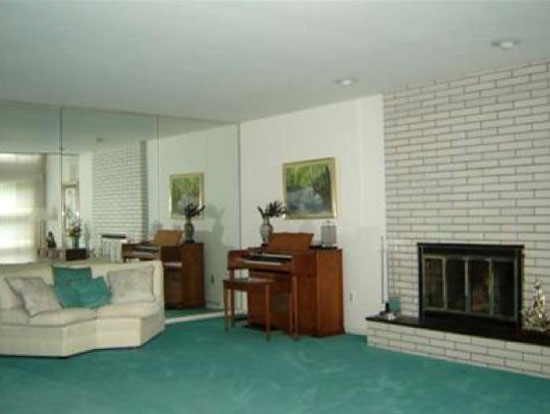 As for the layout within, there are three bedrooms, two bathrooms, a recreation room, a 'mud' room and the garage, which goes under the property. You can see the full breakdown and more images on the listing.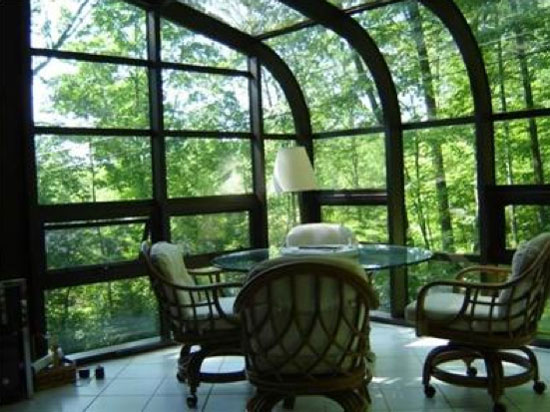 You can also see an image of the original exhibit from Expo 67 right here, which is an impressive thing in itself. If you want the 'real thing', the agent's listing has it down at $199,900, which a quick conversion tells us is £128,400. If this house was in the UK at this price, I suspect we would all be reaching for the phone right now.