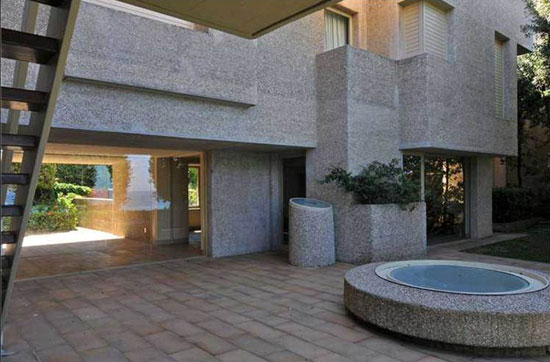 Huge thanks to Marie Therese, who spotted this 1970s Frank Lloyd Wright-inspired 20-bedroom coastal mansion in Rossignano Marittimo, Tuscany, Italy and promptly sent it to us. All we need now is some winning Lotto numbers and we can secure ourselves a modernist 'bargain'.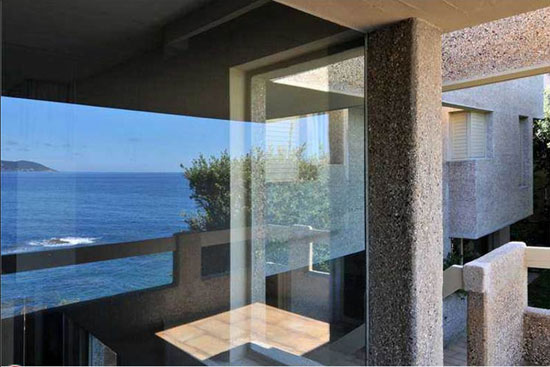 Details are vague, perhaps not helped by the majority of the details being in Italian. Yes, we can do an online translate, but you rarely get the full picture. Luckily Marie has provided a bit of background on this place, which is interesting for many reasons.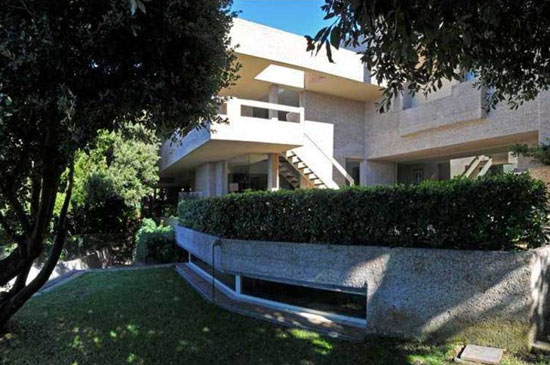 First, the design. I'm presuming this is 'inspired by' rather than being a Frank Lloyd Wright original, mixing in a bit of '70s brutalism for good measure. It seems to have been built in the 1970s for the then president of the ACF Fiorentina football team, who was known for hosting gatherings for players, as well as the great and good of the movie industry.
It is also said to have been rented out by Fellini and Alain Delon (to name just two) back in the day. If you buy it, you'll also acquiring 'old school Italian' celebrities as neighbours, according to Marie. It's that kind of area.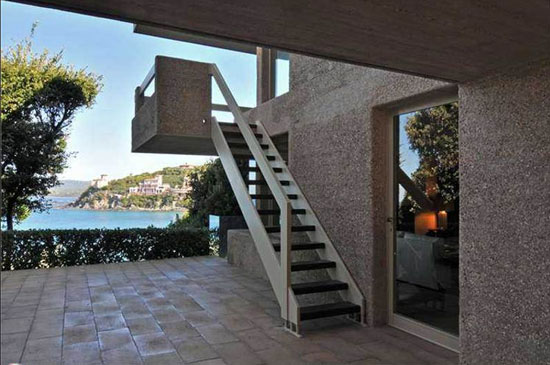 The house itself isn't bad either. It's a shame we can't really see inside, but I can guess pretty much what it would be like. The exterior looks hardly changed, the interior could be 'of an era' too. Talking of the outside, you also get access to your own private beach and a 5000 sq. metre car park before you even get through the door, as well as an annexe with kitchen, dining room, cellar, 'natural ice cave' and harbour. Plenty of gardens and a swimming pool too.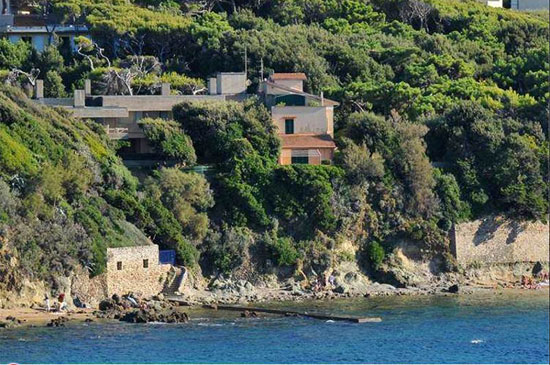 Once inside, the space is listed as 1500 sq. metres over three floors, which includes 20 bedrooms (that's not a typo by the way) and nine bathrooms. You'll also find an 'industrial kitchen' on the ground floor, along with two living rooms and a dining room. The first floor has a lounge, as well as a number of those bedrooms, while the basement has a further living room, dining room, laundry, cellar and storage.
The price is €7,500,000, which is a serious amount of cash, but according to Marie, that's something of a bargain, should you have the money spare and not be worried about the European property market. if you do buy it, make sure you invite us to one of the parties.