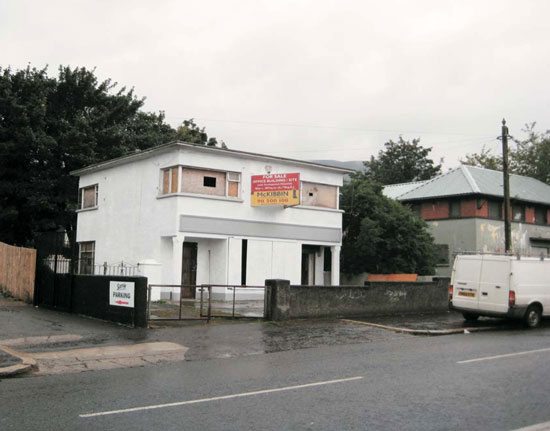 We don't know much about this at all, but thanks to Colette Hall for flagging up this two-storey art deco office building in Belfast, Northern Ireland, which certainly needs some work.
But if you do some work, it could certainly be a 'wow' place to live or work. Colette adds that it is currently in a 'very sorry' condition, but it was a 'beautiful property' years ago, when it was a hairdresser's salon with accommodation above, complete with original features like parquet floors.
Since then, it has been left to rot and is now being sold essentially for redevelopment. All we get in terms of the interior is space of 387 sq. metres, with plenty of parking space around.
If you want to save it from the bulldozer, you'll need to find around £150,000 – plus renovation costs.