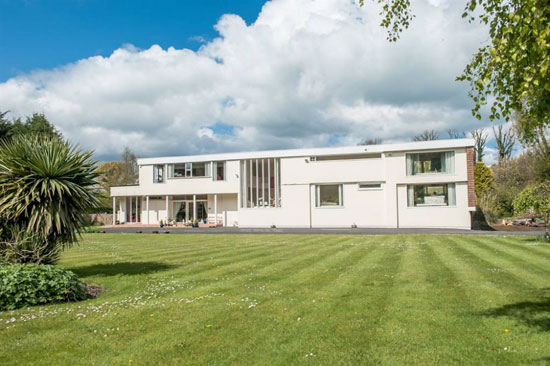 Thanks to G Hall for flagging up this particular property, a former George Best hangout known as Cultra, a George McDermott-designed house in Holywood, Northern Ireland.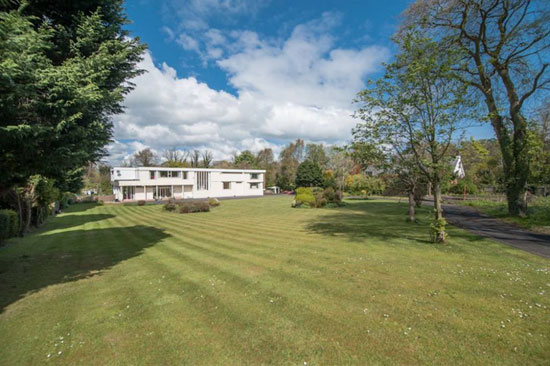 It dates back to 1971, described as 'ahead of its time' and a house where George Best spent time 'back in the day', especially in the snooker room. According to the agent, this house was also the inspiration for best's notorious house build in Cheshire and was also used as a location for the film about his life.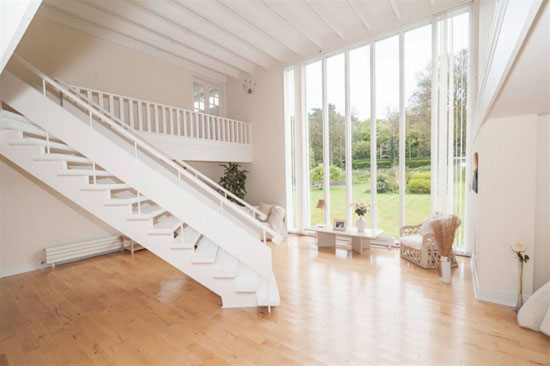 The exterior and some of the key features still scream that particular period of time, but over the 7000 sq. ft. of space, much of the interior has been modernised and to be honest, looks more like your typical modern-day family home right now. Albeit a very large family home.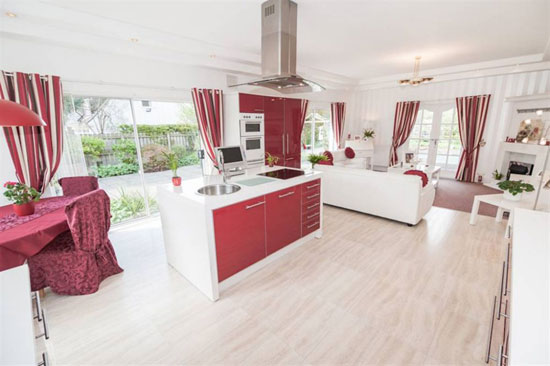 Not that the house is all you get. On top of the main living space, you also get an outdoor heated swimming pool and pool house, along with a self-contained apartment with private access and around 1.5 acres of gardens.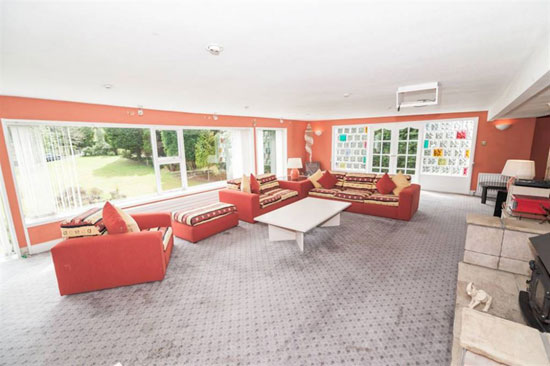 As for the main house, the ground floor offers up a WC and walk-in cloakroom, a drawing room with double height ceiling and floor to ceiling windows, a separate dining room, a modern kitchen that's open to the living area, a study/hobby room and a family room.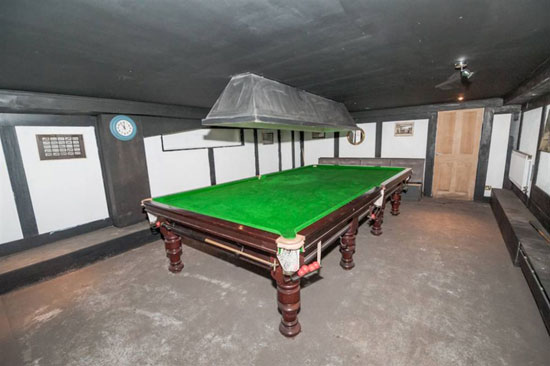 Upstairs, you'll find five 'versatile' bedroom spaces, three of which have en-suite and one with a dressing room and bathroom, a first floor drawing room with burning stove and a shower room. Head to the large lower ground area and you'll find storage space and a large snooker room with bar area.
Offers around £1,200,000 if you fancy this.