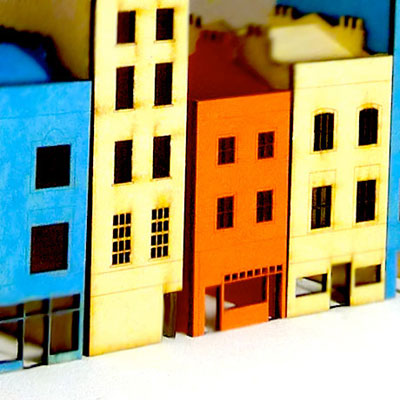 Well, we've featured cardboard modernist houses, modernist dolls' houses and Lego architectural icons. But how about a full street in miniature? That's what you get with Make Do & Draw .
In fact, right now, you can get the Tiny Townhouses even cheaper at Fab, either as a full street or as smaller pieces to build up your area of living space.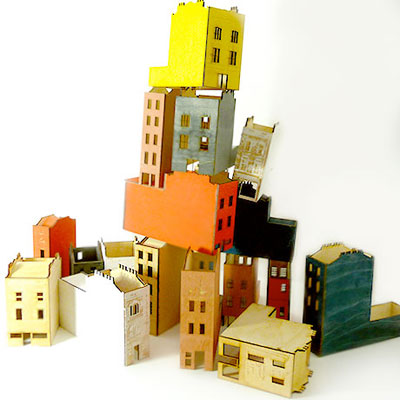 Build being the operative word here. Take your pick from five house designs based on Hackney's Mare Street, each one modelled accurately in 1:100 scale, laser cut (in MDF) ready for you to assemble. All you have to do is put it together, paint it and do whatever you like with it.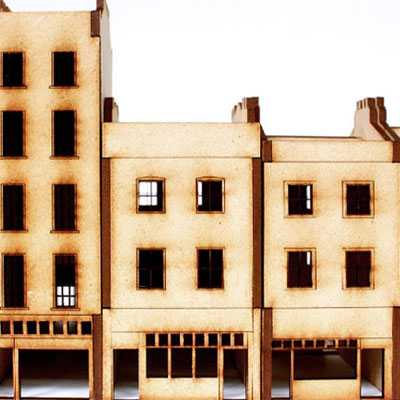 If you want the full street, that's currently selling for a discounted £95, with individual properties available from £20. Note that the sale is only on for days and you'll have to sign up to access fab – although that is free and only takes a matter of seconds.