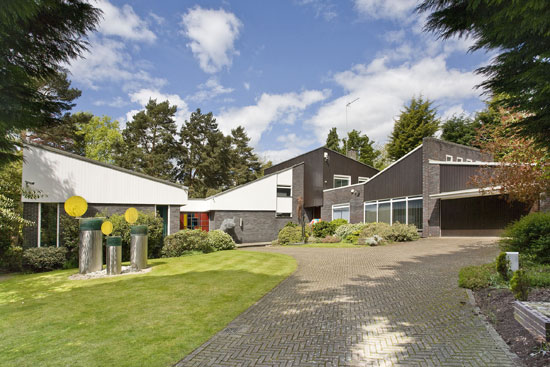 Earlier today, I found a picture of a house for sale, but couldn't find the full details. So big thanks to Viv for providing me with the details and some quite frankly stunning images of the 1970s Bleep four-bedroom house in Wentworth Estate, Surrey.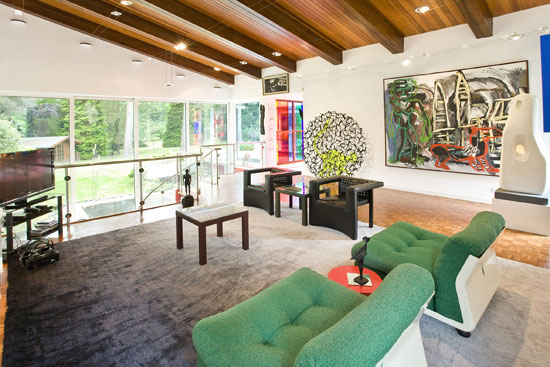 A great name for a great house, which was built for the current owners 42 years ago (presumably 1970). It's a unique house and one that is intended to stay unique. Despite this being on a prime site on Wentworth, the owners will only sell the house to someone willing to preserve the design. They really can't face seeing something they created being torn down. Good for them.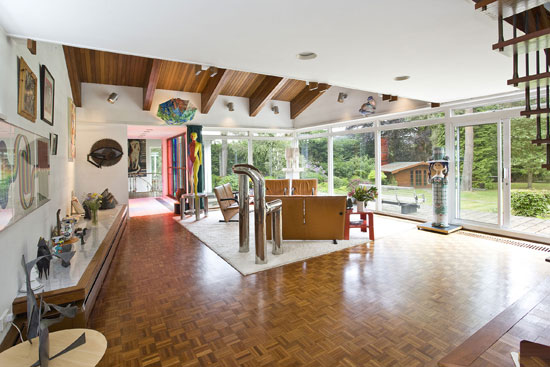 The house is largely original, although the current owners have sympathetically extended the place twice over the years. So a house designed to be about open space now has much more of it, especially when you factor in the large windows and vaulted ceilings. It's also been immaculately maintained throughout, so you can just walk in and kick back – although you'll have to bring your own period furnishings.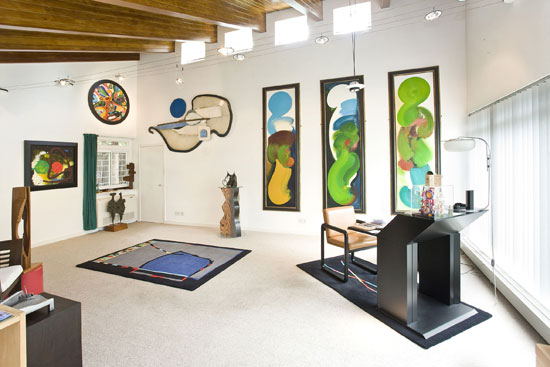 That space inside includes a master bedroom with en-suite bathroom, two further bedrooms, a family bathroom, a drawing room, which is semi open plan to the dining room,  a living room/gallery, a spiral staircase down to a study area, a kitchen/breakfast room, utility room, downstairs shower room and a study/ground floor bedroom suite with en-suite bathroom.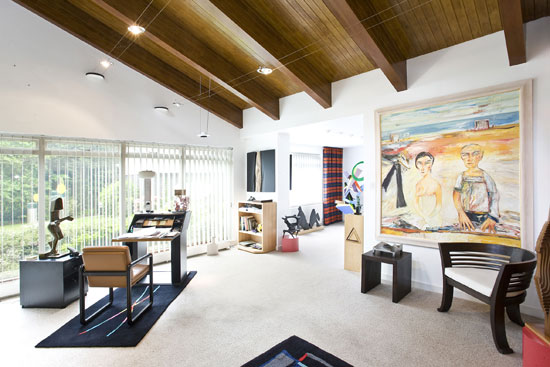 Outside space includes a double garage, as well as 'beautiful' west facing gardens, with the property approached over a brick driveway, which offers ample parking for several cars. Across the rear of the property is a terrace with a feature stepped waterfall tumbling down to a discreet rill, as well as trees that provide complete seclusion from the adjoining properties.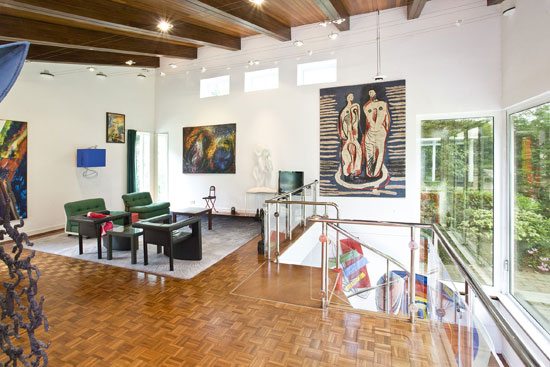 Note that the art is no longer in the house (should you simply want to take a look around the family 'gallery'), but if you want to look around as a serious buyer, you'll need to contact the agent. The house and the postcode are both exclusive, so the price obviously isn't a budget one. You'll need to make an offer around the £2,250,000 mark.
Find out more at the Barton Wyatt website