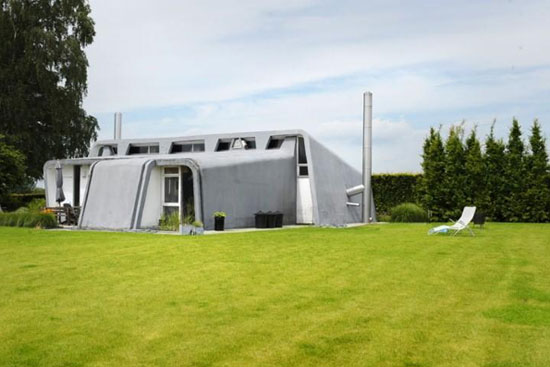 Credit to @derekb on Twitter for spotting a rare beauty, this 1960s Willy Van Der Meeren-designed modernist property in Tomberg, Pajottenland, Belgium.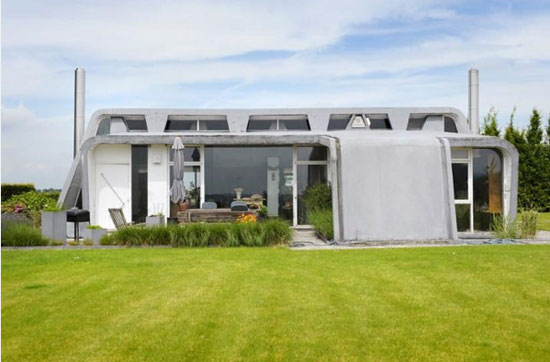 Located in the western end of Belgium and in a rural district, the house dates back to 1962 and was designed and built for writer Maurice Roelant, who obviously liked something a little different when it came to architecture. 50 years on and this house still has the power to amaze.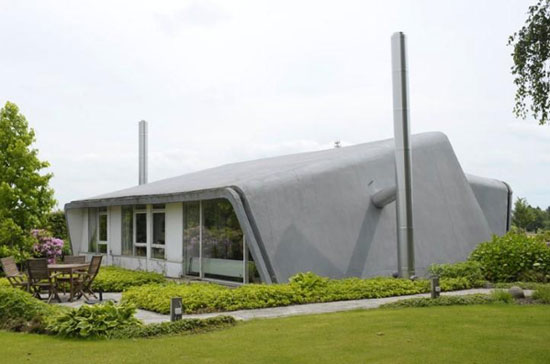 It's also been noted as architecturally significant too. According to a translation of the agent's details, the interior is 'protected as a monument', while 'further renovation imposes itself with the possibility of obtaining important grants'. Unfortunately, there aren't any shots of the inside, so you'll have to use your imagination or get a flight booked to Belgium.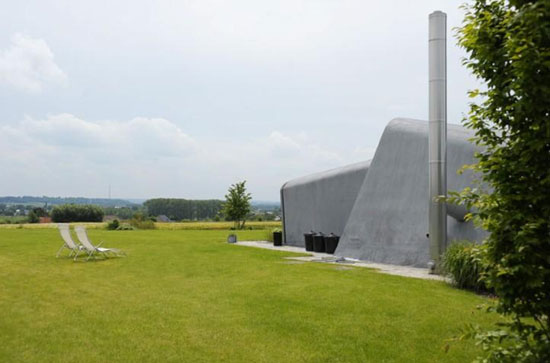 However, we do have some details of what the house offers, which is space of around 144 square metres, including an entrance hall, a living room with fireplace and open kitchen, three bedrooms, a bathroom, separate toilet, an office, storage and a double garage.
Also mentioned are gardens, terraces, ponds, gazebo and wetland, which have already been renovated. If you want to take on this place, the asking price is €346,000, which works out at £289,296.
Find out more at the Pajota website
Property Location