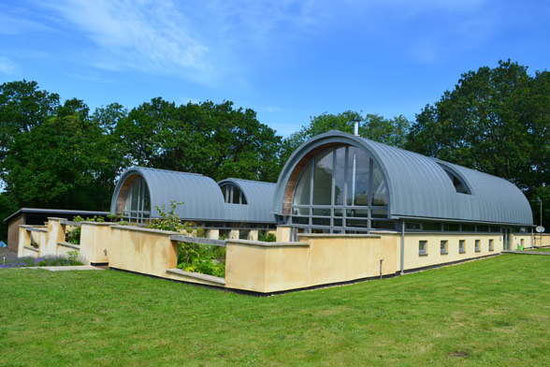 Something very different this time, this five-bedroom eco-home in Pulborough, West Sussex going by the name of Manor Farm.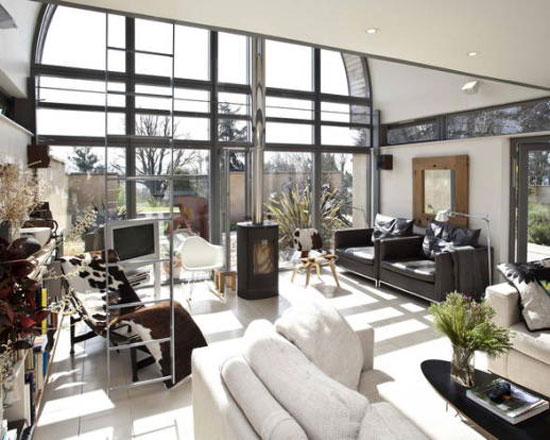 A recent design that's built on open hillside to take advantage of the views, but with a design that protects the house from the elements. In light of recent weather, that's got to be a good thing.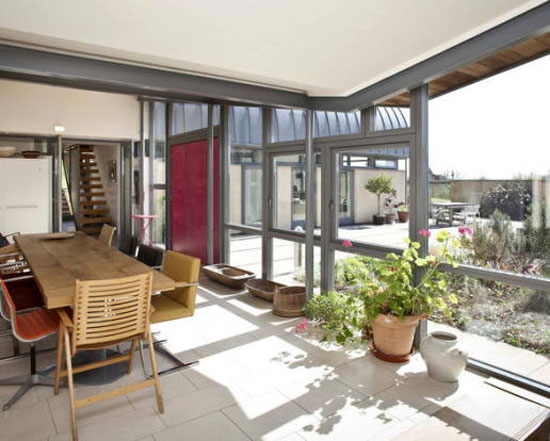 The house itself is steel framed, which makes it easily adaptable in terms of the internal configuration, mixed with courtyard gardens, which have been designed to be just as much a part of the interior as the inside space. It also features zinc barrel vaulted roofs with large cut outs that form roof terraces, along with fully glazing that allows light to pour into the centre of the east and west wings.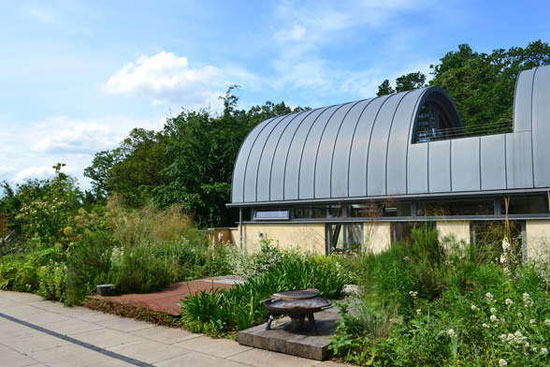 Sustainability is also central to the design, with the house built with super insulation to all roof and walls, under floor heating throughout the ground floor and oak, sawn and air-dried from trees that formerly stood on the site, used for stair treads and interior finishing. There's also a 5000 litre subsurface rainwater harvesting tank, while the south facing glass provides 6.5 kW of passive solar gain (heat) in the winter.
The current layout offers a ground floor with a kitchen/breakfast room, utility/airing cupboard/cloakroom and living room with mezzanine floor on the east wing, a dining room in the 'link' and a west wing with study/bedroom four, a rear utility/project room, an informal sitting area, bathroom, studio/living room with mezzanine and a fifth bedroom.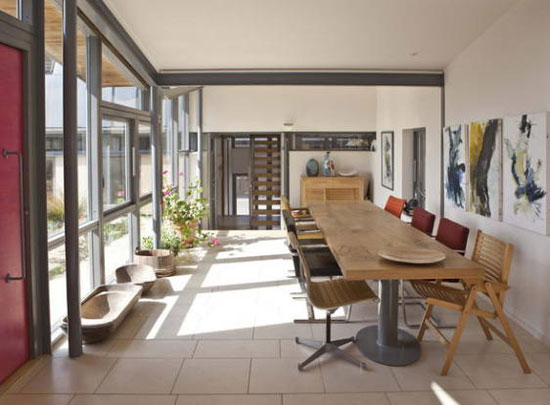 The first floor has the master bedroom with en-suite on the east wing, along with roof terrace and mezzanine balcony, plus bedroom two and three, a rood terrace, mezzanine floor and a studio/living room on the west wing.
Outside, you'll find a four bay car port incorporating a stable and tackroom/workshop, gardens that are a mixture of hard and soft landscaping plus those courtyards. You'll also find a 2.7 acre area of pasture/amenity land nearby too.
£1,650,000 is the asking price.