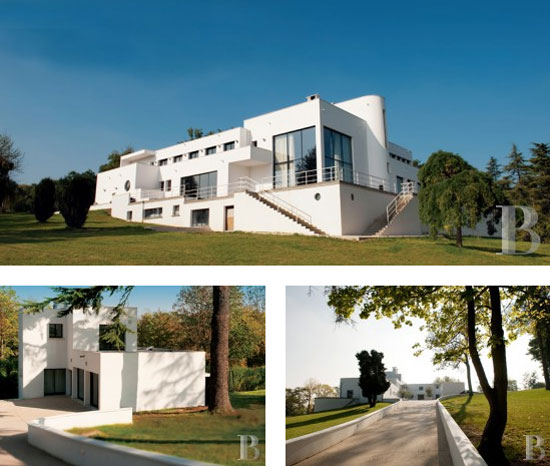 Quite a long title and this listed 1920s Robert Mallet-Stevens-designed art deco Villa Poiret property in Île-de-France, near Paris, France has quite a long and complex history.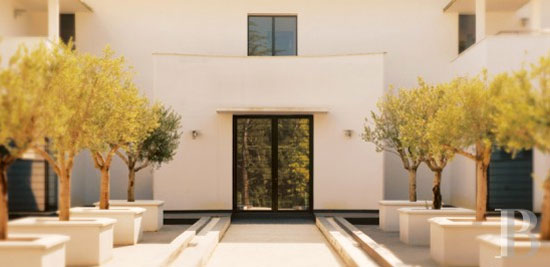 Sat around 25 miles out of Paris, it was originally designed by Robert Mallet-Stevens for fashion designer Paul Poiret, with building starting in 1923. Unfortunately, the house, one of three designed by Mallet-Stevens in France, never got completed at the time due to a lack of funds / Poiret's bankruptcy.
It was left as a shell until after the war, when architect Paul Boyer, who was entrusted to complete the works, whilst preserving the original design (although he added a 'moderne' touch, which was the rage at the time). It stayed in the same ownership until 1985, stayed empty until 1999, then was bought and restored to its former glory, using the post-war plans. Got all that? Good.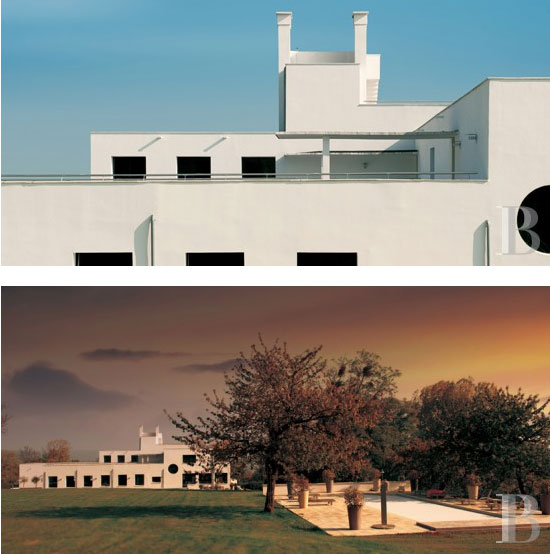 Sat in around 8.6 acres of land, the property offers up the house and a caretaker's pavilion, the former with views over the Seine valley. Once in the gates and past the caretaker's place, you go up a 100m drive and enter the house via its double-leaf, glass and metal entrance door.
The house itself has around 8,611 sq ft of living space, with the entrance hall leading to a right-angle lounge with floor-to-ceiling picture windows with black metal frames and doors to the surrounding terrace, which in turn have two stairways which lead down in a V-shape from the terrace to the south-east part of the parklands.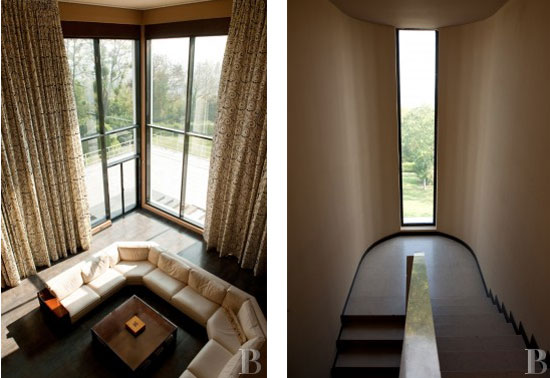 A further corridor leads to a study, a home cinema lounge, a bathroom, a toilet, two bedrooms, a dressing room and a bathroom with toilet. Two adjoining dining rooms face the entrance hall, one with access to the kitchen, pantry and laundry room / storeroom. Cellars too, as you would expect in France!
The space keeps coming too, with a study, a games room and a billiards room mentioned, along with access to a roof terrace, a bathroom and toilet, four more bedrooms and an inner balcony on the first floor. Hit the second floor and there's a further terrace, with panoramic views of the Seine valley as well as a 360° view of the surroundings.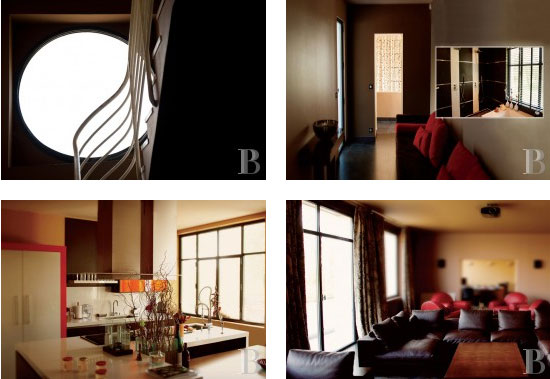 That caretaker's place also isn't shy of living space either, with a ground floor of an entrance hall, lounge / dining room, American-style kitchen, laundry room and toilet, along with a bedroom, bathroom and toilet on the first floor.
Shame there aren't more large images, but hopefully you get the idea. Price on application, but we suspect Villa Poiret doesn't come cheap.