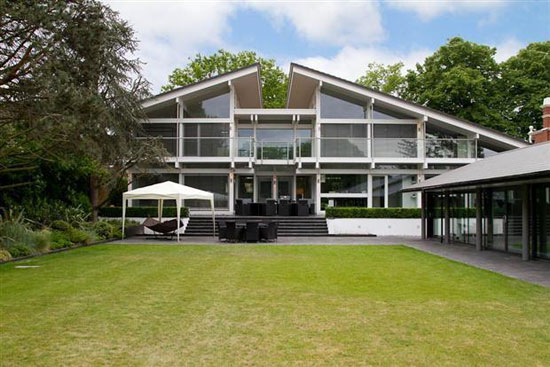 Regular readers will know that we love the contemporary modernism that is the Huf Haus. This five bedroom Huf Haus in Hornchurch, Essex is probably one of the most extensive builds in the UK, but it might just a bit 'much' for some people. The price is probably a bit much for the rest of us too.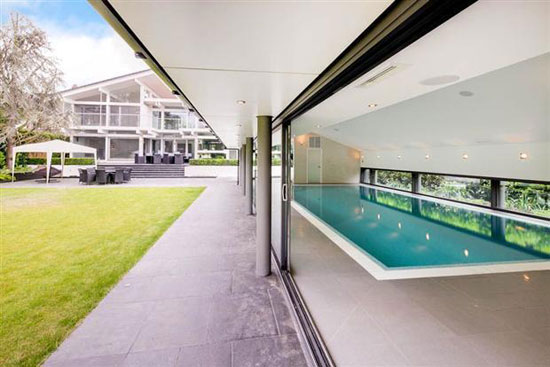 Built in 2005, this isn't just a Huf Haus, it's also quite an expansive property too, with a leisure complex sitting alongside the actual living space. Not only that, there's plenty of garden space – enough room for the current owners to have hosted a party for 150 people on the site.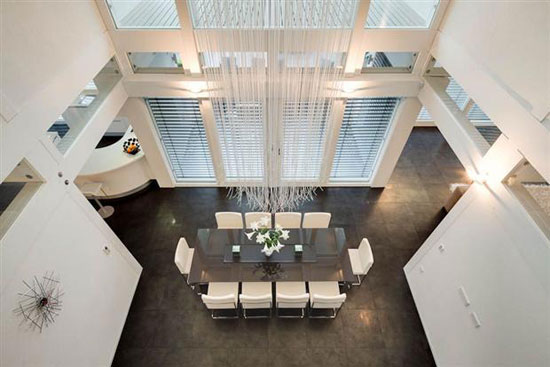 But it's the building you would probably be most interested in, which is very 'Huf' – all open plan, full-length glazing and the height of contemporary design. If you love an expanse of glass, this is likely to be your kind of place.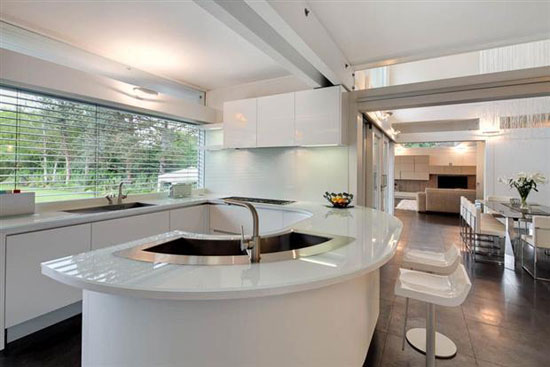 You enter the house via remote security gates and once into the house, you'll notice all that natural light, as well as a glass sided staircase. Located off the hallway there are numerous rooms including a dining room with double height ceiling and crystal chandelier, two elegant sitting rooms, one which has been designed as an area for children or younger teenagers, while the other has views over the rear garden and terrace. Also on this floor is a Pedini kitchen, an office/study and a ground floor cloakroom.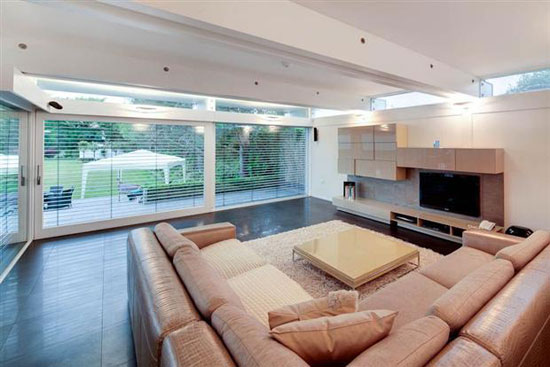 On the first floor there are five bedrooms, the master bedroom with its 'glamorous feel' (see an image on the site to see what the agent means by that) and an en-suite with twin basins, a bath and mood lighting. There's also a separate shower and dressing room. The second bedroom has a balcony and en-suite bathroom, while two of the the three remaining bedrooms are also en-suite.
Oh yes, the outside space too, which includes that leisure complex, complete with an infinity pool and steam room. There's some gym equipment pictured too, so presumably room for keeping fit as well. Plenty of garden too, with the garden laid out with one eye on entertaining.
Although whether you have the money to entertain once you've bought this place is another thing. The asking price is £3,750,000.