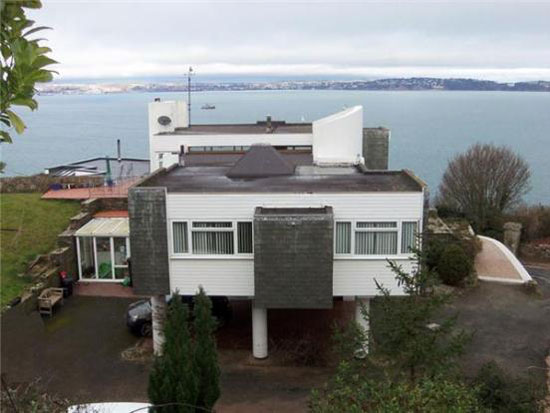 Fancy a long term lease on a very '60s take on modernism? Well, this 1960s Mervyn Seale-designed four-bedroom house in Brixham, Devon is ready and waiting for you.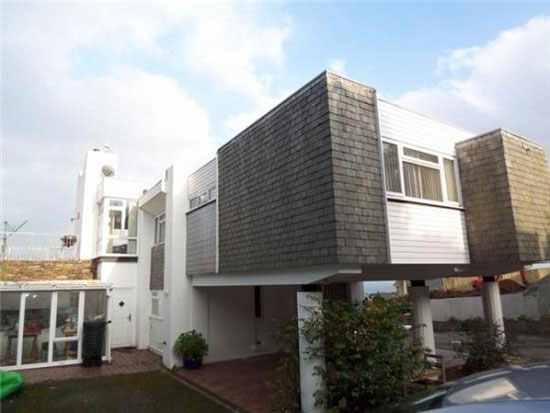 It's a shame that the house isn't up for sale rather than being a rental, as architecturally, it's fascinating. In terms of its interior, well that's something else.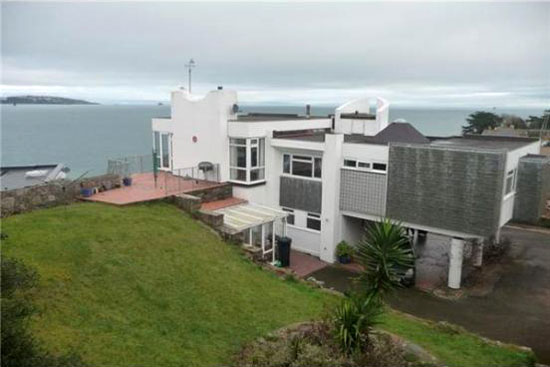 To be honest, not a lot has changed over the years, which means plenty of period features within. But looking at the likes of the kitchen, bathroom and living room…well, you do wish someone could get hold of it and really bring it to life. On the plus side, it is unfurnished, so you can always add some character with yours bits and pieces. You could always ask to buy it too, I suppose.
The design is one selling point, the location is certainly the other, with terraced gardens and private patio areas offering views across Brixham in the foreground and across Torbay towards Lyme Bay. You also get your own private road, along with plenty of parking.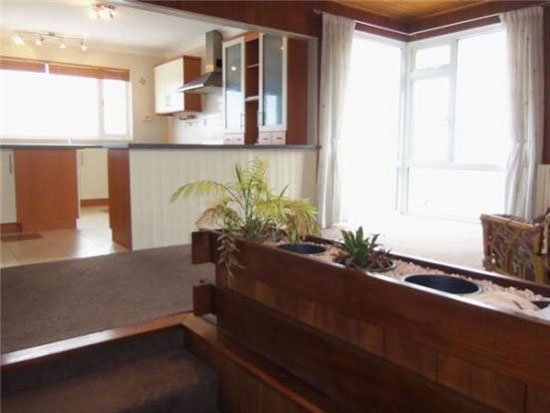 Once inside, you'll find a 'nearly self contained' 1 double bedroom with bathroom and kitchen, along with a living room on the ground floor, along with that patio, designed like a ship's deck.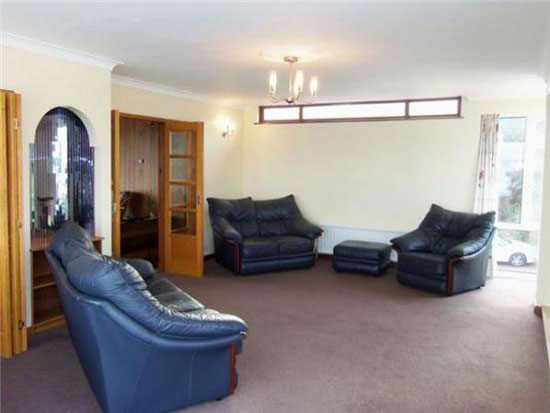 There's also three double bedrooms on the first floor, along with an en-suite shower room/bathroom for the master bedroom, and a 'good quality' family bathroom servicing the other two bedrooms. You'll also find a 'well designed' kitchen with breakfast bar, along with a dining room and a living room with hidden bar and mirrored alcoves.
Interesting, but you do feel like this could be amazing in the right hands. If you want the rental, it's on at £1,595pcm. If you want to buy it, you can always enquire with the same agent.