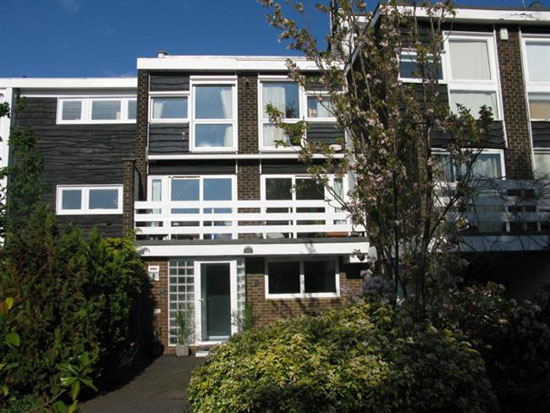 Ok regular readers, here's where you can help out, especially if you have some local knowledge. We know this is a 1960s architect-designed town house in Coombe, Kingston upon Thames, Surrey, but we don't know who is behind it. Anyone able to help?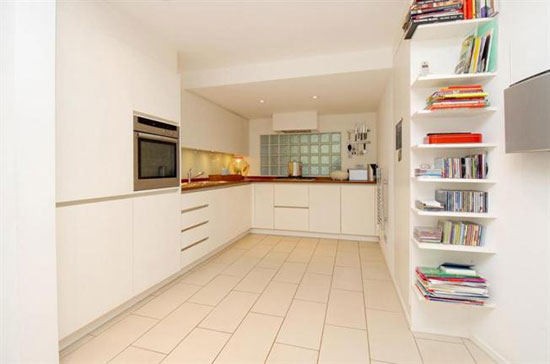 We know the main details of the house via the agent, which also shows up some superb shots of this place, which has been renovated, quite obviously, to a very high standard.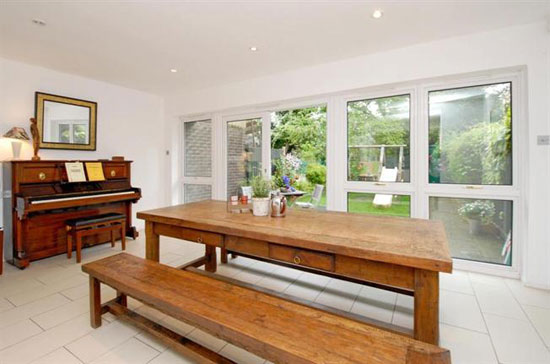 The agent also adds that the house is in a prime position in a private and quiet cul-de-sac in Coombe on the slopes of Kingston Hill, not far from Norbiton Station and as such, not far from accessing central London.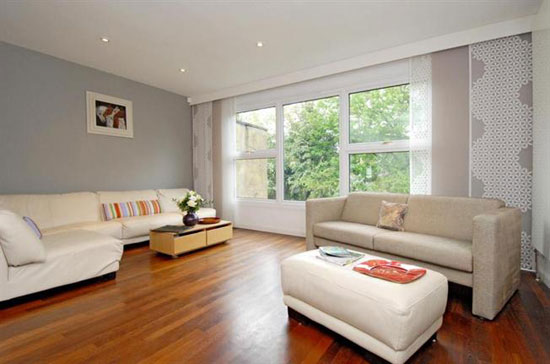 The current owners have extended and extensively remodelled the interior to give 'designer chic'. But from the look of the shots on the agent's site, they haven't lost site of the fact that the original character of these places is a key selling point.
In terms of accommodation, the floorplan on the listing indicates a ground floor with dining room, kitchen and utility room, with the first floor offering up the reception room, two of the bedrooms and access to the balcony from both of those bedrooms.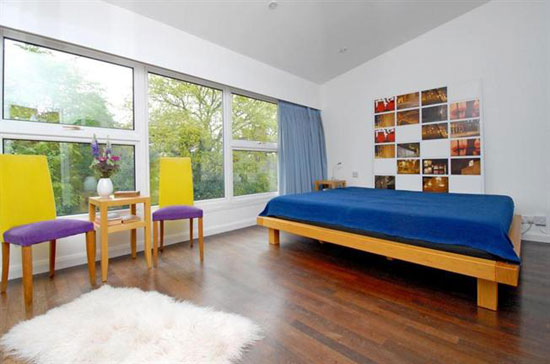 The master bedroom is on the second floor, along with its own en-suite bathroom. A further bathroom is also up here, along with two additional bedrooms. Garden space too, front and back, judging by the images – the agent's details on this are pretty much non-existent.
They do say that 'viewing is essential to appreciate what is on offer' and we tend to agree after a glance at the interior shots. Sadly, it does come at a price, with this townhouse on the market for £1,100,000. More images on the agent's site.