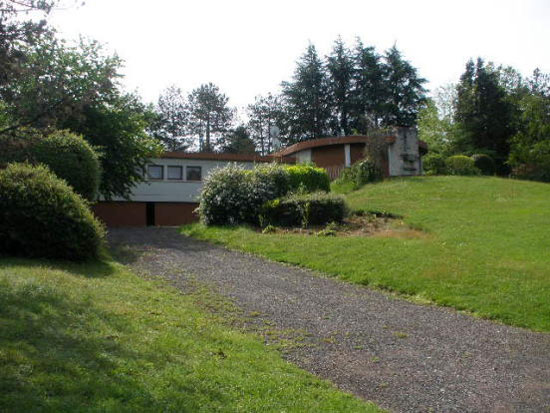 When an agent says a house is 'like the set of a James Bond movie', we sit up and take notice. Sadly, we don't think the images of this 1960s architect-designed three-bedroom property in L'Isle-Jourdain, Vienne, Western France quite do it justice.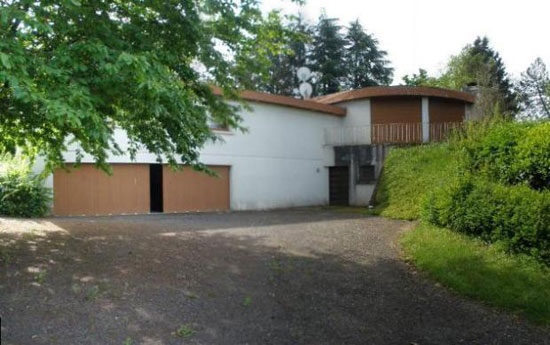 That could be for a couple of reasons. Firstly, the place look like it has hardly been touched for 30 – 40 years. Also, it looks like there are a lot of shutters down – shutters which, when open, should expose some stunning full-length windows or doors. See that upper-level balcony and imagine that with windows. You get the idea.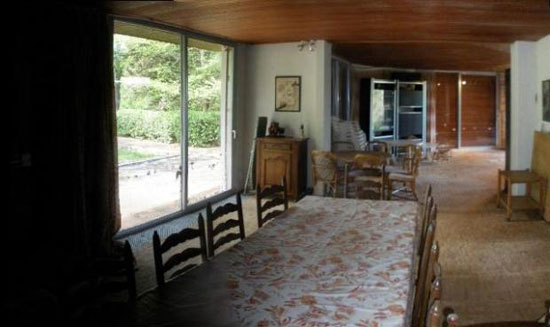 So, for now, you'll have to use your imagination using the images offered, take the agent's word that this is a 'quite jaw dropping property' and consider the potential on offer here. There's an awful lot of house for the money – and considering the place has been up for sale since 2008, a deal might be possible for a cheaper price.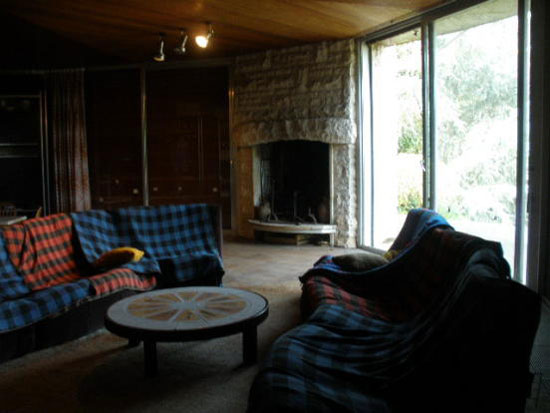 We don't know anything about the heritage, but we're presuming an individual 1960s build, early '70s at the very latest. Not just a house either. On your way to this place via the 'long drive', you'll pass your own tennis court and pool (which needs digging back out), with a large riverside plot (presumably yours too) available for watersports, which are allowed in the area.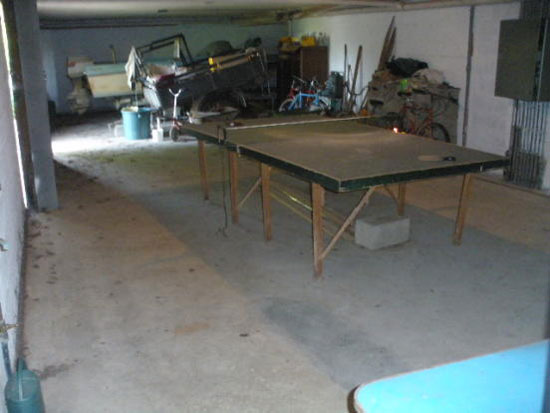 As for the house, the ground floor offers considerable garage space as well as a laundry area. Upstairs is a large horseshoe shape, with eight double French windows leading to the terrace, offering the whole room views up and down the nearby river. To the rear is the kitchen, four 'smallish' bedrooms, each with French doors to the garden, along with a shower room.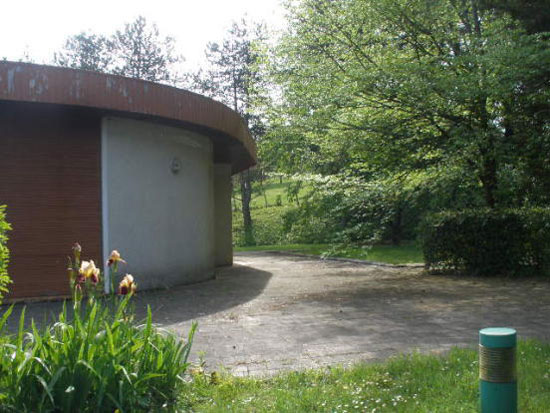 All of that is on the market for €231,000, which is around £184,000. OK, that's not loose change, but if you want a character property in France, this could be the ideal project if you can find a  good architect and builder to help out. More images on the listing.