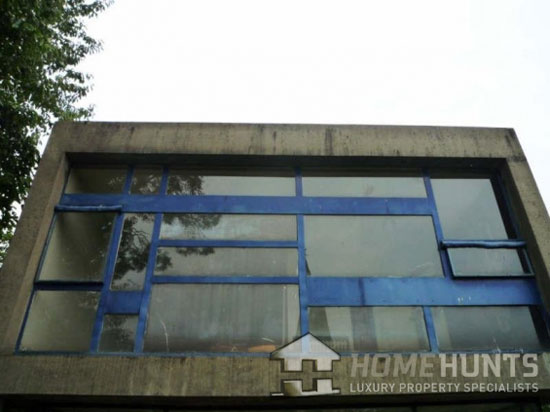 The agent's shots of this place are incredibly frustrating, but we suspect this 1950s Andre Bloc and Claude Parent-designed modernist property in Meudon, near Paris, France is something special.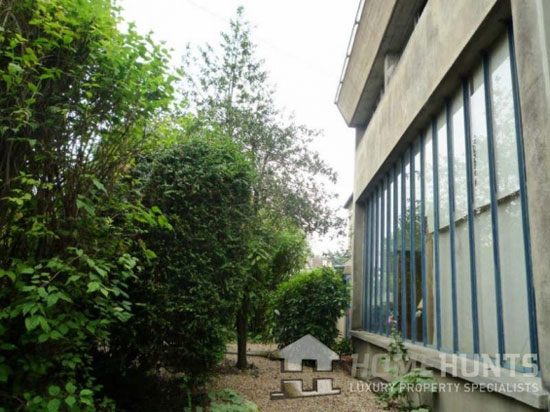 The house is said to date from 1954 and presumably, was built for an artist. The layout of the place tells you that. It's also a building that was probably more alien to the environment than it is now – and it's still quite a stark construction, all about straight lines and concrete.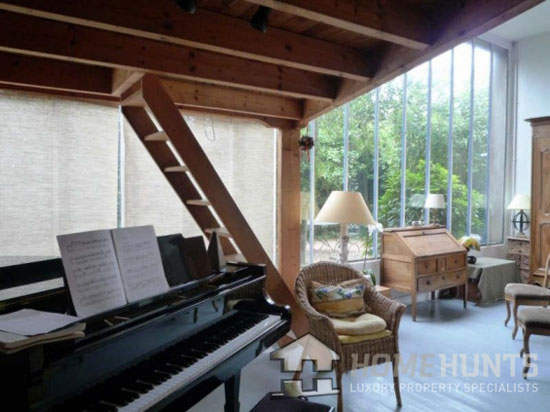 According to the agent, this modernist gem consists of four separate areas, all either fairly original to the 1950s design or in need of some renovation. If you want authenticity, this could be for you.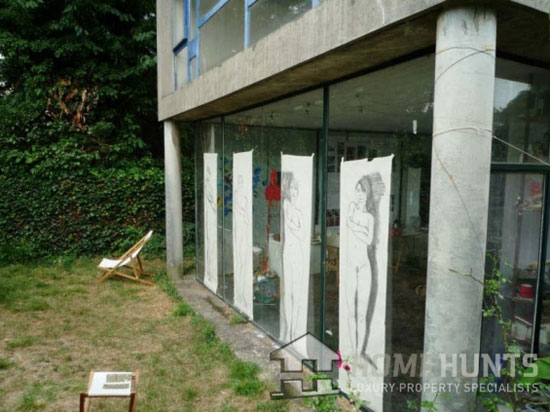 On the ground floor (front), you'll find 'a big workshop' that has been  transformed into a living space, with a lounge complete with 4m-high glass frontage, a mezzanine, a kitchen, a shower-room and a bedroom.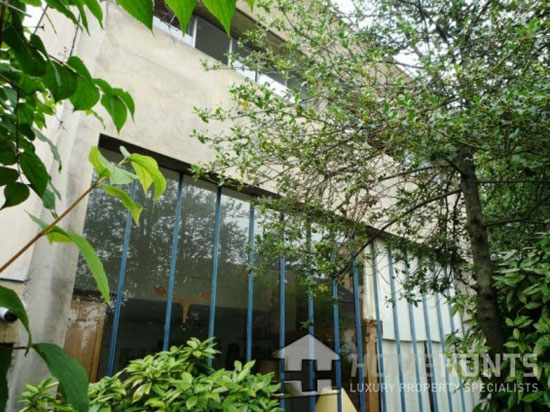 On the rear ground floor, the 'sculptor's workshop' (studio) has a bay windows on three sides, for plenty of light. The front first floor is a small apartment of two rooms with a shower-room and the rear first floor is a big apartment, which you'll need to to renovate, including a kitchen, lounge, two bedrooms and a bathroom.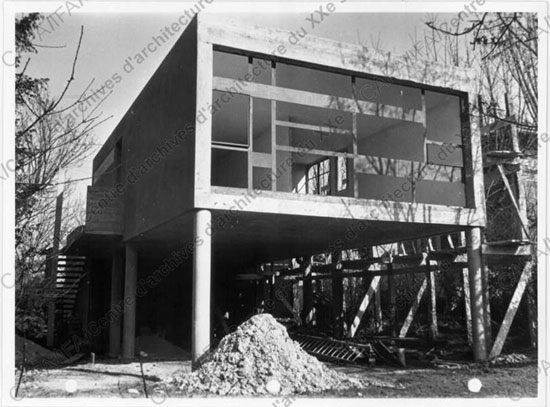 The image above is what we believe was the building being constructed, which we spotted on the Cite Architecture site. The window, as you can see, is unchanged.
If you want it, the price is 1,280,000 Euros.