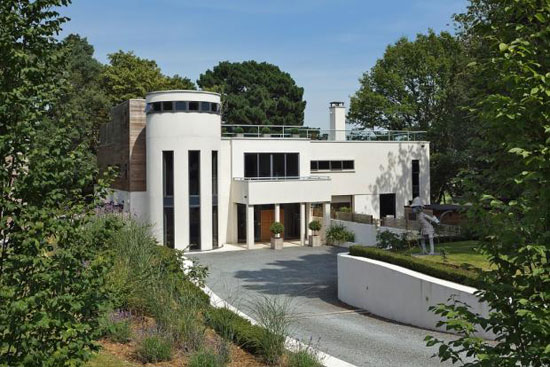 It apparently won both won both craftsmanship and design awards from the Suffolk Association of Architects. When you look at this five-bedroom contemporary modernist property in Broomheath, Woodbridge, Suffolk, you can see why.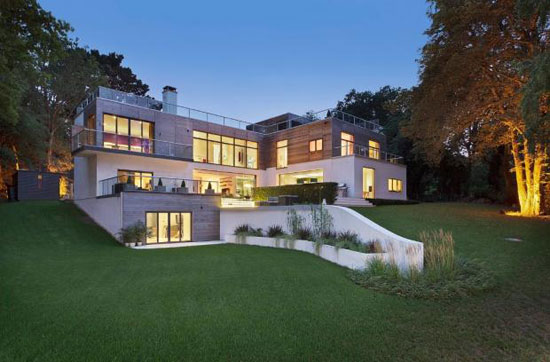 It's a stunning build, very much a modern home, but with inspiration taken, in part, from the original modernist movement. One thing confuses us though. Why is this place called Broom Heath Cottage?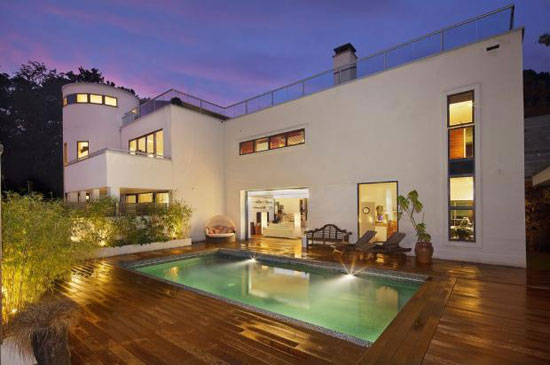 This is the most un-cottage-like place you'll ever encounter. Just a glimpse at the fixtures and fittings tells you that. We're talking an integrated audio visual system, automated lighting control throughout, fingerprint door entry, CCTV and security systems, along with a computerised building management system, which links to a roof weather station and controls the internal room temperatures, via under floor heating.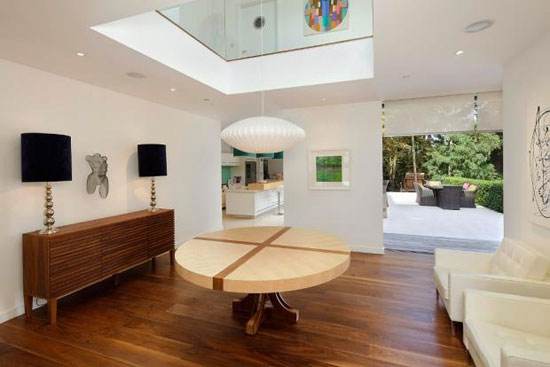 In terms of the building itself, you'll find a two storey central atrium, with glass ceiling, leading to a large contemporary bespoke kitchen. There's also an open plan living area with a large feature fireplace and sliding glass walls, which leads to the gardens and a swimming pool, along with a large well equipped home office.
On the lower ground floor, you'll find a home cinema, games room and wine cellar. The first floor features several bedroom suites including the master bedroom with a 'spectacular' bathroom and large dressing room fitted out in walnut, along with a gym.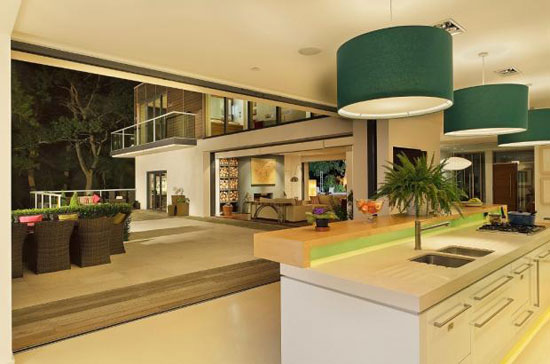 On the second floor there is a further large bedroom / reception room and a bathroom plus access to a large roof terrace with far reaching views. Within the house, you'll also find a self-contained flat, as well as a substantial annex above the garage and boat store.
Outside, there are automated gates, a drive, extensive terraces and balconies, mature woodland and the River Deben on the edge of the property. There's also that pool, an outdoor room with a fireplace / BBQ, a changing room/wet room and a outside lighting and audio system.
Dream house it most certainly is. Cheap it isn't. £2,950,000 is the guide price. More images at the agent's site.