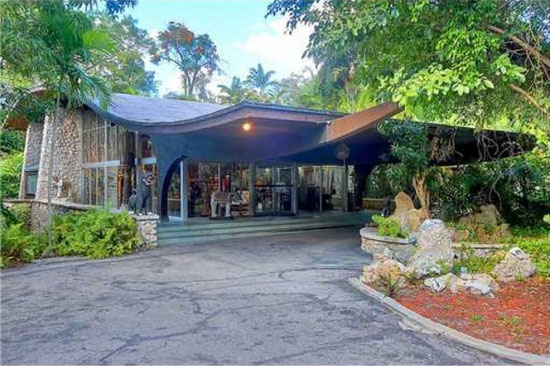 Thanks to Steve King for flagging up the sale of this Otto F.Seeler-designed 1960s midcentury house in Coconut Grove, Miami, Florida. But it's not just a house. This is also an infamous hangout and movie location.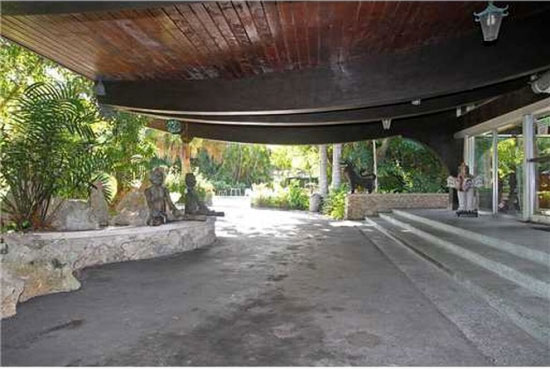 The house dates back to 1961 and was built for Baron Joseph 'Sepy' De Bicske Dobronyi, described as a 'pilot, a wine collector, sportsman, playboy, and bon vivant'. So you can guess he was something of a character. Indeed, he was known as Miami's version of Hugh Hefner.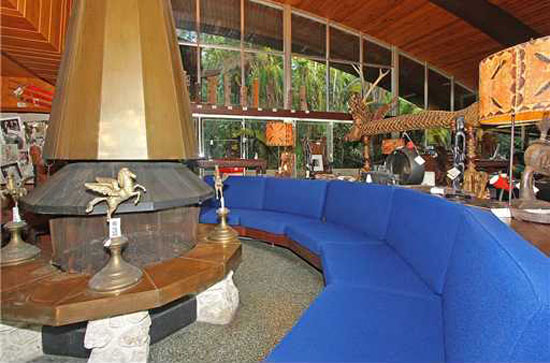 The great and the good of the celebrity world dropped by in the 1960s and '70s (Errol Flynn, Ernest Hemingway, Nat King Cole, John Wayne, Debbie Reynolds, Ava Gardner, Raquel Welch for example), with the house also being used in movies. Frank Sinatra was a visitor, using the property in 'Tony Rome' and the 1974 movie 'Lenny' also used it as a backdrop.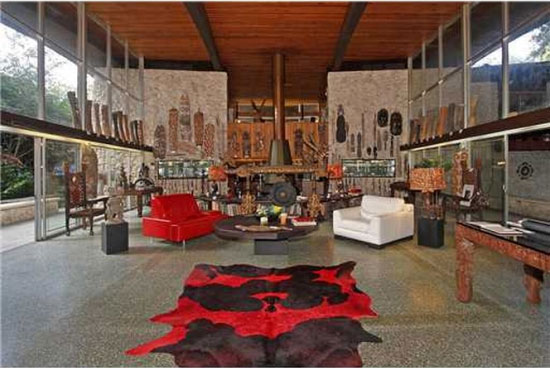 Perhaps most controversially, this is where the notorious 'Deep Throat' was filmed. Obviously, we've not seen that, we're just taking the agent's word for it. But if you have, you'll be pleased to know that not a lot has changed since then or indeed, since it was built.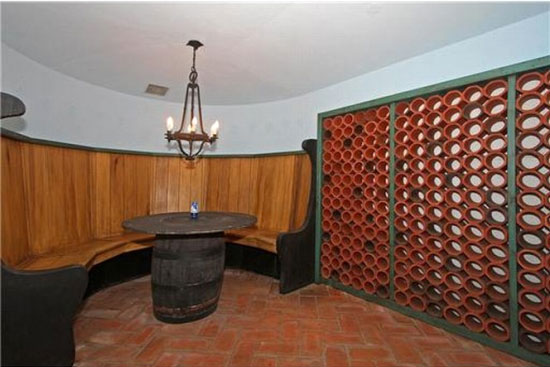 The house itself is an interesting thing, very much about its owner. Because his astrological sign was Taurus, the roof of the house is in the shape of a bull's head with two copper horns extending past the roof, while glass walls, wood panelling, a wine 'grotto', a distinctive focal fireplace, a 'free-form' pool and a two-storey living area are just some of the features within and around.
It seems like the property has been on the market for a while, with the price steadily dropping to its current price of $1.75 million. However, it also seems that the 0.62 acres land is far more valuable than the actual house – which means that the eventual owner is perhaps more likely to just knock it down.
Unless that's you of course. If you want it, get in touch with [email protected] to find out more. More photos can be found here.
Thanks also to Coconut Grove Grapevine and MSN's Bottom Line for additional information.