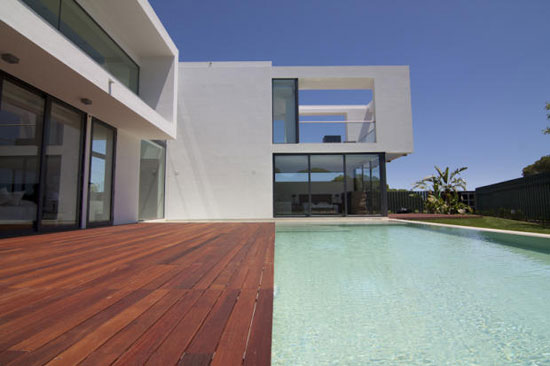 If those Lotto numbers come up this week and you fancy heading off to the sun, you might want to book a viewing at this Vasco Vieira-designed four-bedroom modernist property in Vale do Lobo, Portugal.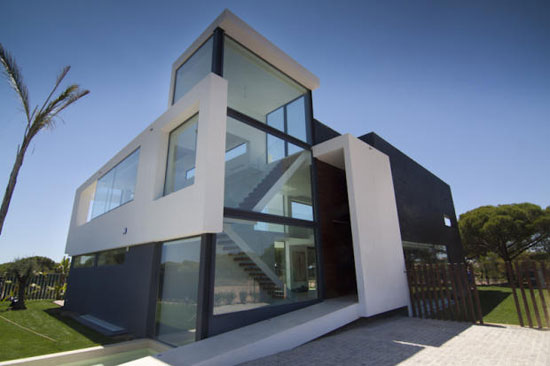 Modernism from the modern era, this is an amazing build and a great location – close to the beach and with views of the Ria Formosa Nature Reserve and the Atlantic Ocean. We suspect the weather isn't bad most of the time too.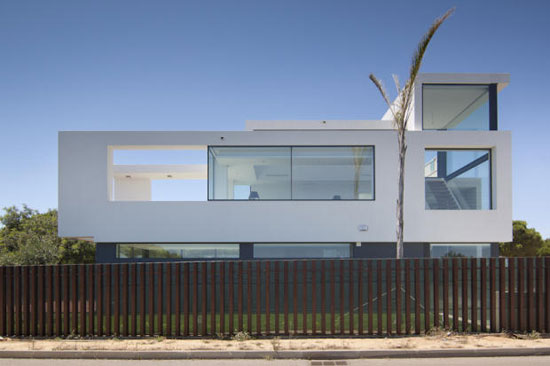 Judging by the look of the place, this is a house, quite literally, to be seen in. The amount of open space and glass means that privacy isn't necessarily the first thing thought about by the architect. It's also packed full of luxurious add-ons too, including the likes of a roof terrace jacuzzi hot tub, home cinema room and electric blinds (should you eventually want some nighttime privacy).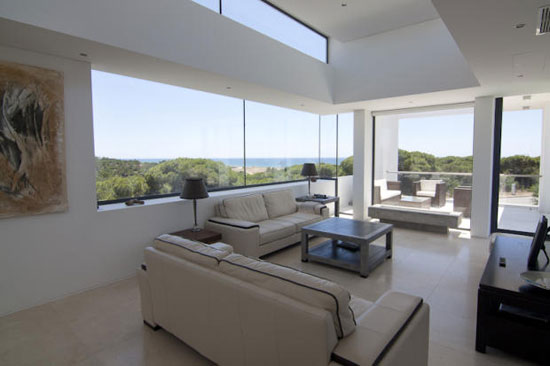 As for the layout, you get a spacious living room on the first floor with a terrace and sea views, a modern open plan kitchen plus utility room, that cinema room and a 'bedroom wing' containing three of the four bedrooms, all with access to the swimming pool and garden.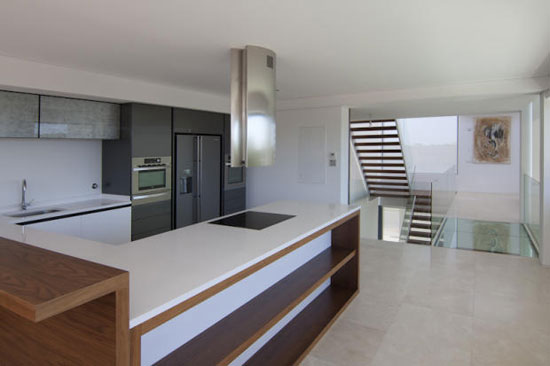 Talking of bedrooms, bedroom one is a double room with double wardrobes, an en-suite shower room and poolside terrace, bedroom two is a double room with an en-suite shower room and bedroom three is the master double room with doors to the poolside terrace, an en-suite bathroom with bath, an additional shower unit and a large separate dressing area. A fourth bedroom is a twin bedroom on the lower level of the property with an en-suite shower room.
Outside, you'll find a dining terrace next to the kitchen (with barbecue) plus a second floor roof terrace, that large swimming pool, lawn gardens and the poolside terrace, which we've also mentioned.
So the lap of luxury and a price to match. €2,750,000 is that asking price.

Find out more at the Rightmove Overseas website