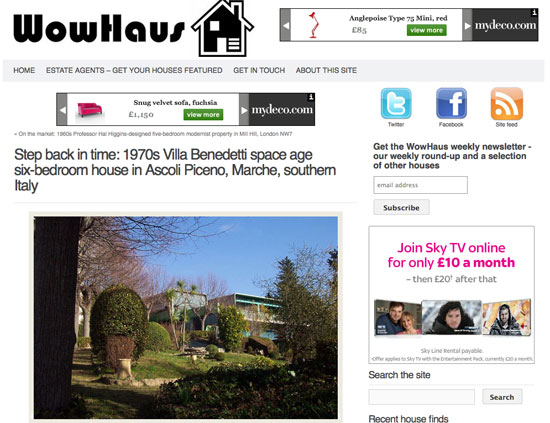 We have had quite a few emails asking if we are doing a mailout. Well, we have just launched one, but it will be a weekly WowHaus newsletter rather than a daily mailout (as we don't always update the site on a daily basis).
The idea is this, We will send out the pick of out weekly house finds from the site once a week, which should be useful if you don't visit the site on a more regular basis.
On top of that, we will also features the houses we haven't had the time or space to feature. We see quite a few houses that are interesting, but don't quite make the cut for full features. This is where you'll find these properties.
Finally, if we see anything related and interesting on the web, we'll stick links to that in too.
If all of that sounds interesting, there is a sign-up box in the right-hand side of each WowHaus page, Just sign up there and you'll get the newsletter. You can, of course, opt out at any time.