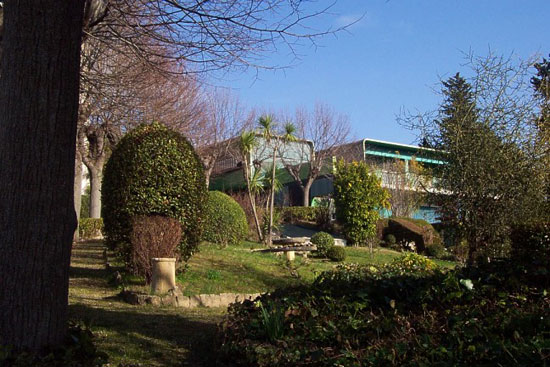 On Twitter, I said this is the most amazing 1970s house I've ever seen for sale. You'll know what I mean when you see the images of the Villa Benedetti space age six-bedroom house in Ascoli Piceno, Marche, southern Italy, which was spotted by Richard Dewhurst.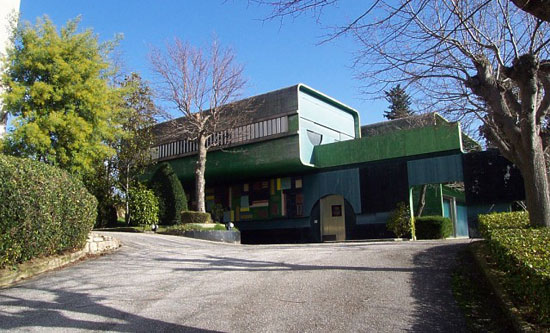 This is the future, as seen from the space age 1970s. It was a custom build for (and we think by) the artist Mariano Benedetti, located within an old estate dating back to the nineteenth century and, as you can see from the images on this page, hardly touched since it was built in those crazy times. This a a time tunnel.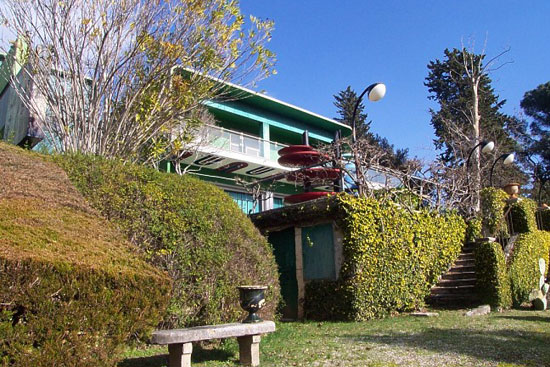 The villa is built on two floors, with the ground floor offering up a living room with large panoramic windows, while the 'super technological kitchen' wouldn't look out of place on Space 1999. Also mentioned here are the 'space' bathrooms, a winter garden and an internal swimming pool (with diving board and tartan walls).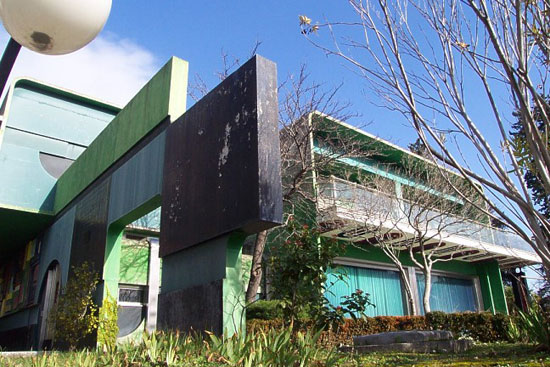 Head up the metal and glass staircase (or the lift) and you'll find six bedrooms, all with en-suite bathrooms and wardrobes and a large balcony. In the basement, there are boiler rooms, laundry and storage rooms.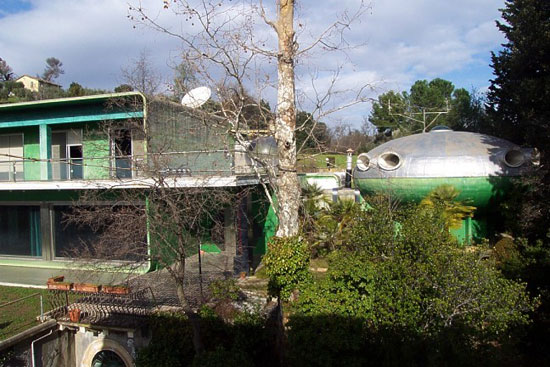 But wait, there's a killer feature that every home should have too. Follow a futuristic corridor and go up a second spiral staircase and you'll enter a flying saucer-shaped disco, complete with psychedelic walls and the original DJ area. Stunning.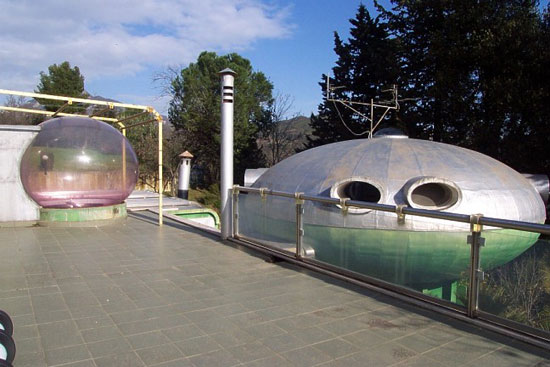 We usually only feature a few images for each place, but we just had to feature the majority of shots here, so you can appreciate this place and its fittings in all its glory. The rest are below.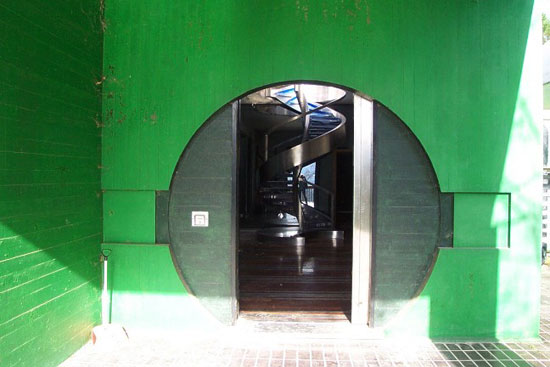 If you want it, get in touch with the agent, You'll need to find something approaching €900,000 to get ownership of this place.

Find out more at the Monica Bruni website
Update: Sadly this one didn't have a happy ending. More on the that can be found here.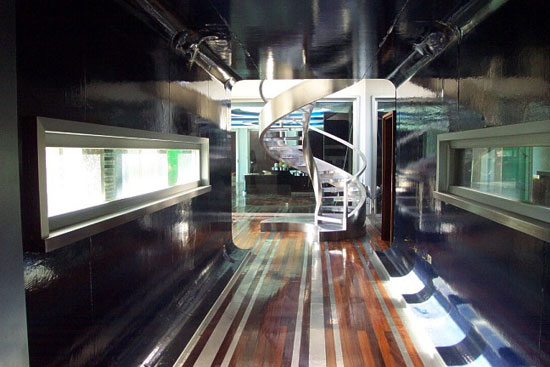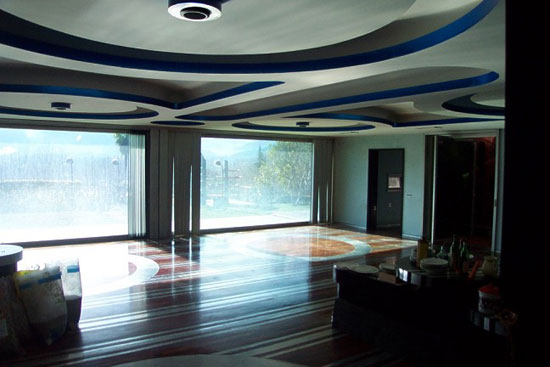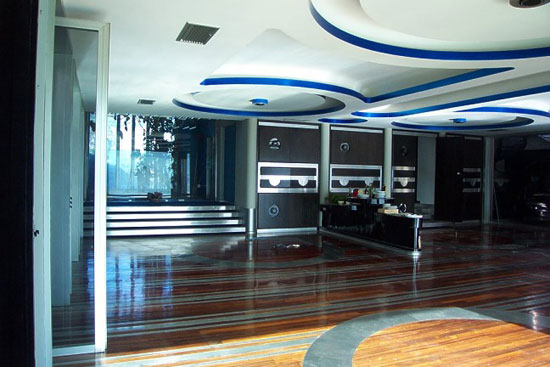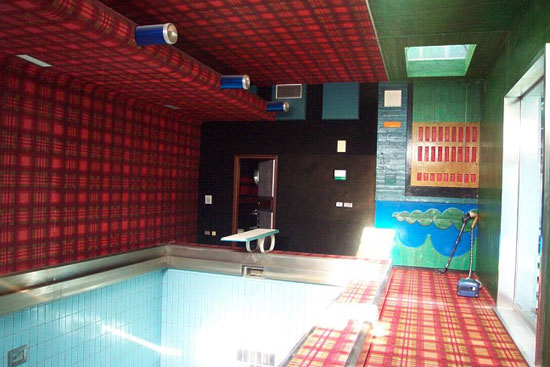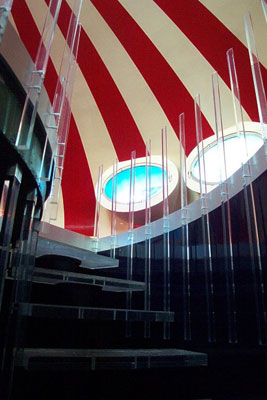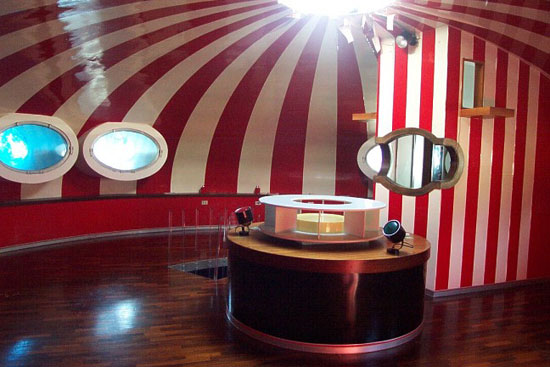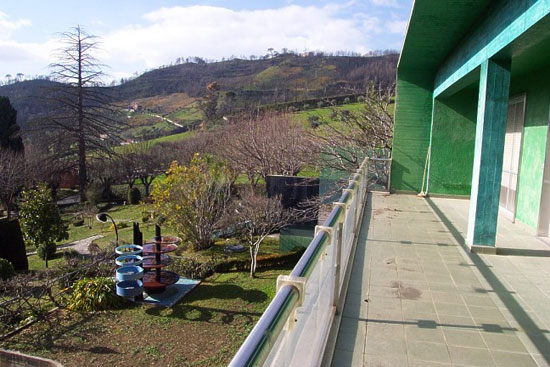 Property Location