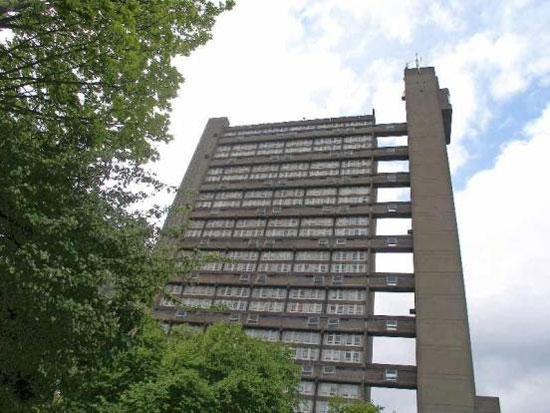 We featured a one-bedroom flat near the bottom of the building a while back, but this is very different. This is a three-bedroom apartment at the top of the 1970s brutalist Trellick Tower, Golborne Road, Ladbroke Grove, London W10.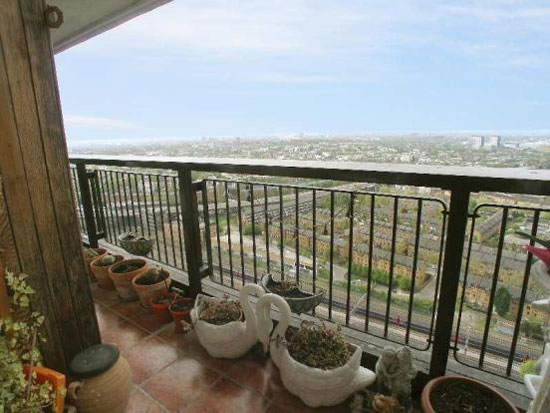 When we say the top, we mean it. This three-bedroom space is on the 30th floor (out of 31) of Erno Goldfinger's grade II-listed brutalist icon – which effectively gives you a view pretty much unequalled from any residential property in the city. On the downside, you'll be praying the lifts keep working. Swings and roundabouts.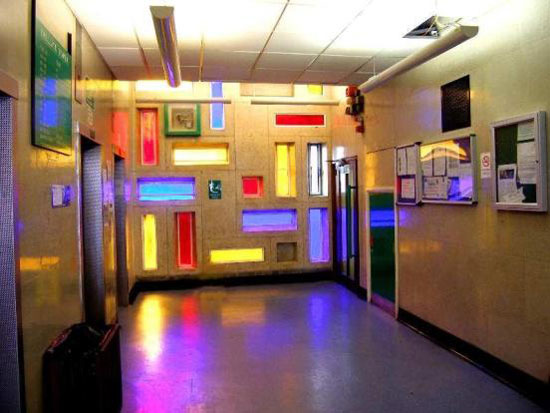 The downside (except the obvious one for anyone fearing heights) with this place is that it probably needs some money spent on it to bring it up to date. The agent doesn't mention it, but we can't see too many people wanting to live in Trellick fancying the current look, which probably dates back to the 1980s.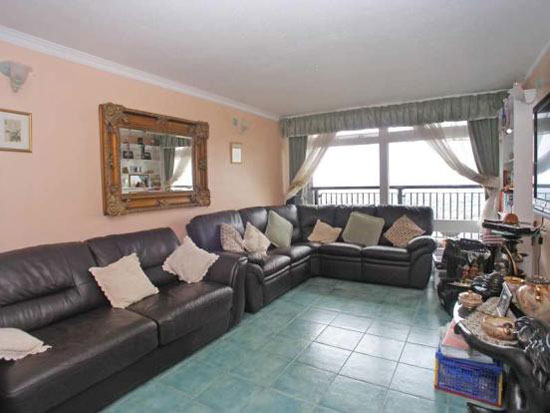 Once you get up all those floors, you will find quite a lot of space. Three bedrooms, as we said earlier, along with a reception with separate kitchen / breakfast room (the kitchen with all the obvious utilities), along with access to a balcony with south-facing views. The bedrooms have fitted storage space and the flooring is tiled throughout.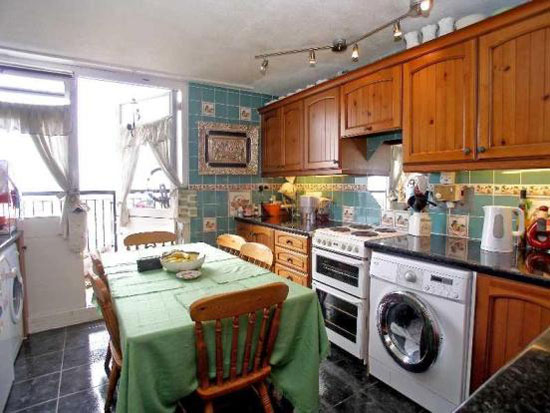 As for the building, well, that's been documented heavily and is, as we have said before, the kind of structure you love or hate. The agent adds that the building is 'well-maintained' and has '24 hour security'.
If you fancy it, offers of around £400,000 are requested.
Find out more at the Brompton website