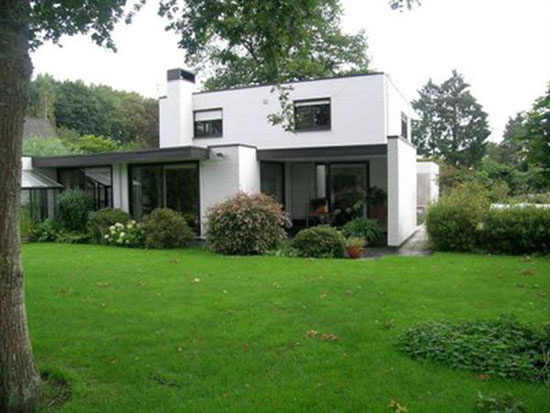 Big thanks to Stuart Balmer for spotting this four-bedroom 1970s modernist house in Oostkamp, near Bruges, Belgium.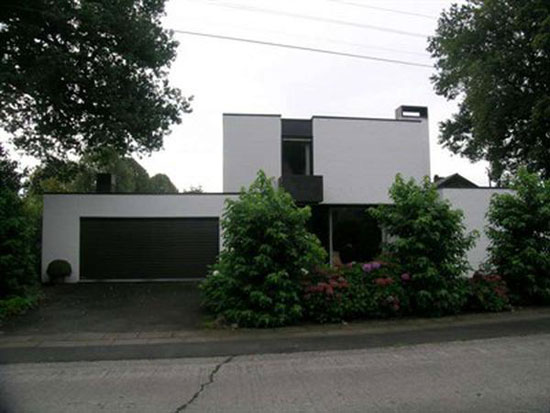 According the details (part of which, we have had to translate), the house dates back to 1979, obviously designed and constructed by someone with a love of the original modernist movement. Sadly, we don't have any architect details.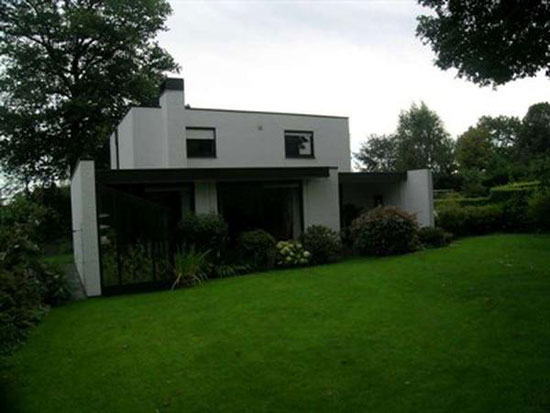 In fact, the only thing we really have is the layout of the house. This 'detached villa' has a ground floor consisting of the entrance, a 'spacious' living room, a fitted kitchen with dining area, an office, a large storage room and a bathroom.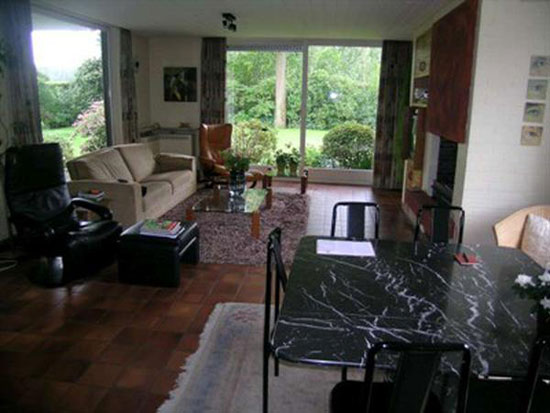 Go upstairs and you'll find four bedrooms and a separate toilet, with a cellar under the house and two garages with electric doors connected. A large garden is also included with the house.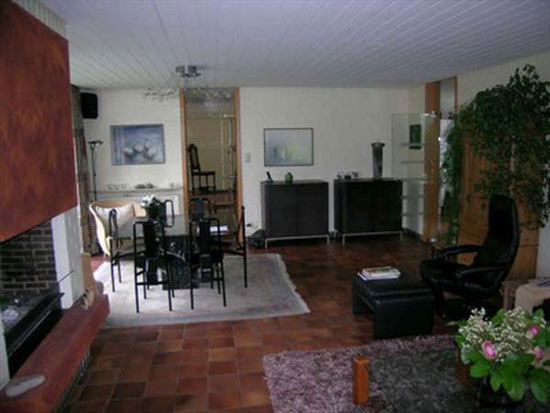 There are a few more specific details on the listing, most of which are in English, you'll be pleased to know. If you fancy the place, the house is on the market for €415,000, which is around £339,000.