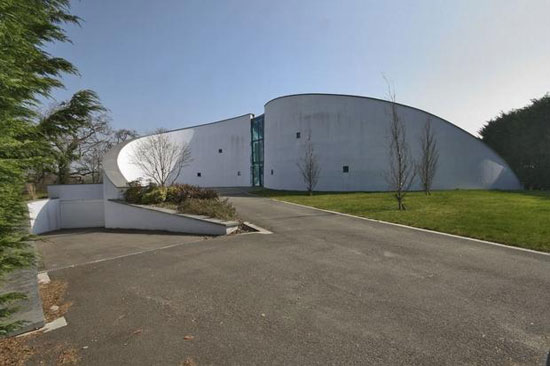 I'm not going to say this is a bargain, but AG (who sent over the details of this place), tells us that this five bedroom contemporary modernist property in Avon Castle, Dorset was once on the market for £3,000,000. It's now at a fraction of that price.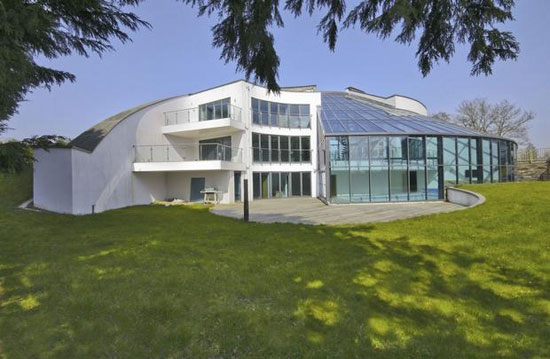 That's possibly down to location, possibly due to an ambitious asking price initially, but more than likely, this is a property you'll love or hate. This is modernism in a very modern sense, as well as being something of a unique design.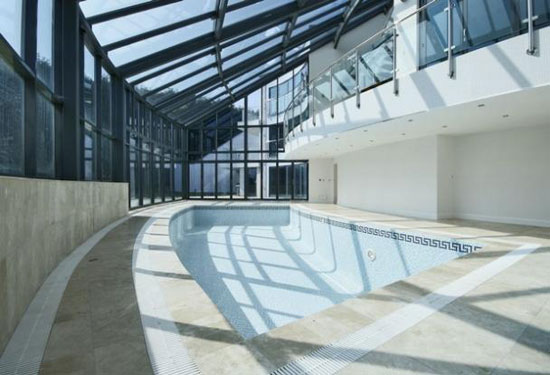 Located in the 'highly desirable Avon Castle Estate' and in a private plot with views across the Avon valley and surrounding countryside, the house offers 10,000sq.ft of accommodation – and not just any old accommodation. We're talking luxury here, with pretty much everything you would demand in a house, should money be no object.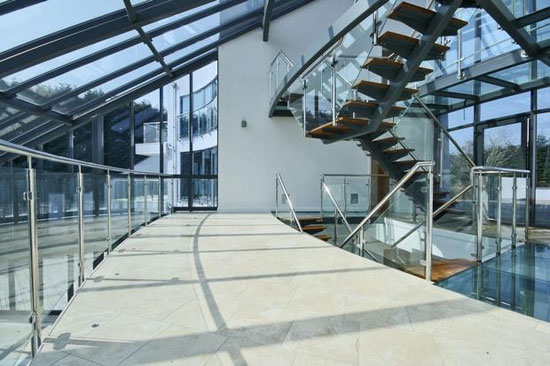 The space includes a reception room / terrace, a bespoke 'Nolte' open-plan kitchen and entrance area, which also includes a bi-fold door onto the patio terrace, along with five double bedrooms, which are all en-suite and with walk in dressing rooms. The master bedroom also has those bi-fold doors, which lead out onto a balcony.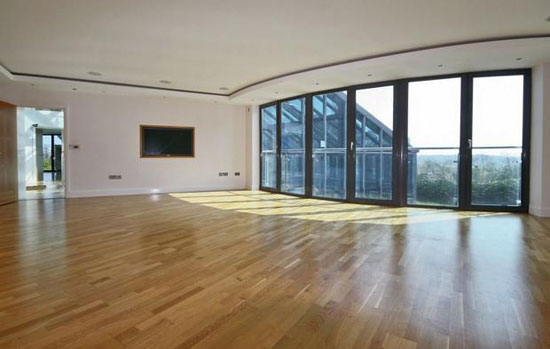 Other features include a first floor landing with glass roof, an indoor heated swimming pool, a galleried landing and balcony over the swimming pool, a pool deck with self-cleaning glass, a sauna, a gymnasium room, a cinema room, underground parking for a minimum of eight cars, an under floor heating system, an outside Sun deck and a garden store and plant room.
Like we said, everything you could possibly need. Originally on the market for that £3,000,000 asking price, the agent is now asking around £1,000,000. Not cheap, but a massive reduction, that's for sure. More images at the agent's website.

Find out more at the Spencers of the New Forest website