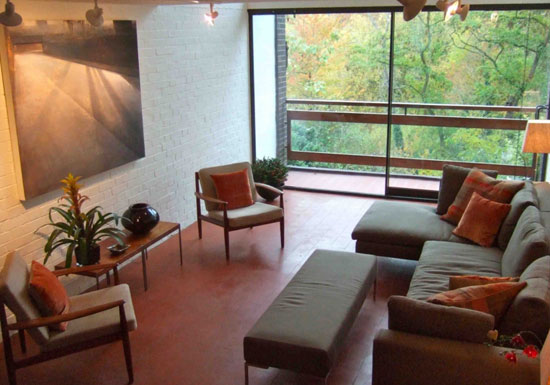 This is a bit of a preview listing, as the finalised images of this 1950s Bill Howell and Stan Amis-designed four-storey house in South Hill Park, Hampstead, London NW3 aren't yet available. But there's more than enough here to give you an idea.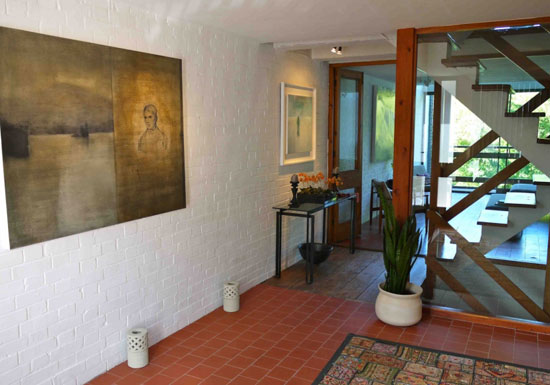 It's a very distinctive design, one of six houses dating back to the mid-1950s and described by the agent as 'one of Hampstead's very finest modernist houses'. It also comes with amazing views over Hampstead Heath. The kind of views that are almost certainly going to drive up the asking price.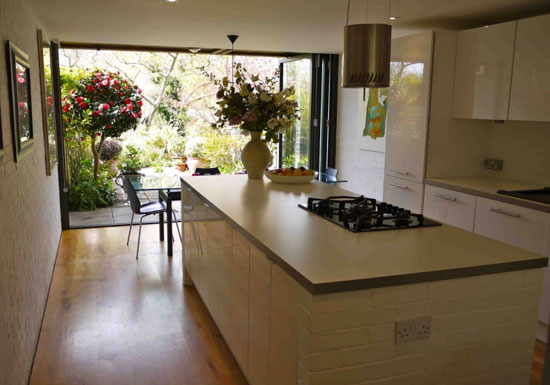 One of the architects (Bill Howell) actually lived in this house for many years, but more recently, the house has been renovated by the current owners in 2007. That included work to completely rewire and replumb the house, although the house still uses the original 'slab' underfloor heating on the ground and first floors. New windows, new bathrooms and a new kitchen are also upgrades, but the character of the original house is largely untouched.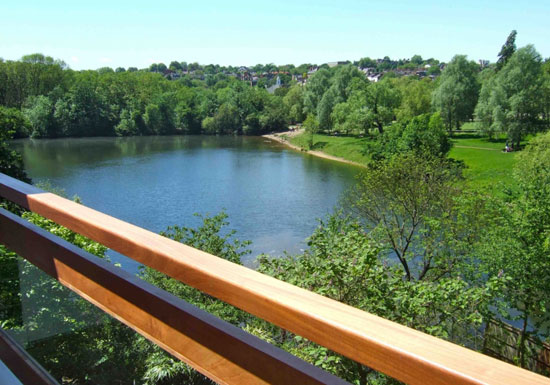 As for the actual accommodation, that is arranged over those four floors, and over around 2,000 sq ft, each level with full-width floor-to-ceiling glazing across the rear elevation, with views of Hampstead Ponds and of course, plenty of natural light.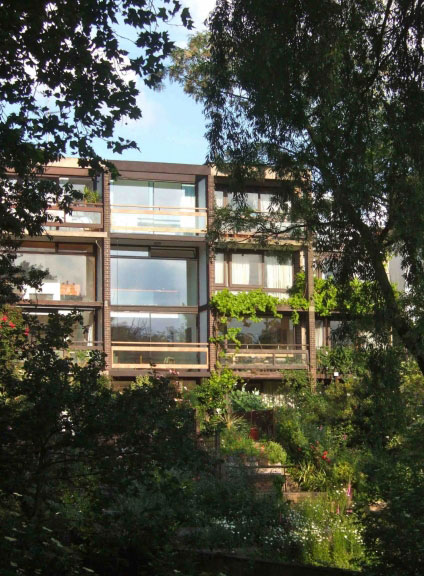 The ground floor has a 'very large' entrance hall, leading to a living room that is partly double height. Downstairs, there is a kitchen at the rear and a TV / cinema room at the front. The first floor has a large study / bedroom overlooking the sitting room on the mezzanine, and a new bathroom. The second floor has a master bedroom at the rear overlooking the Heath, a newly-fitted bathroom, and a further large bedroom / study at the front.
The house also has a garden at the rear, and shared use of an orchard fringing the ponds, described as 'your very own slice of Hampstead Heath'. At the front, there's also an off-street parking space.
The agent is at pains to point out that these are draft details and preliminary images. Better ones are to follow. As for price, that is 'on application'. Unlikely to be cheap, that's for sure.

Find out more at the Modern House website