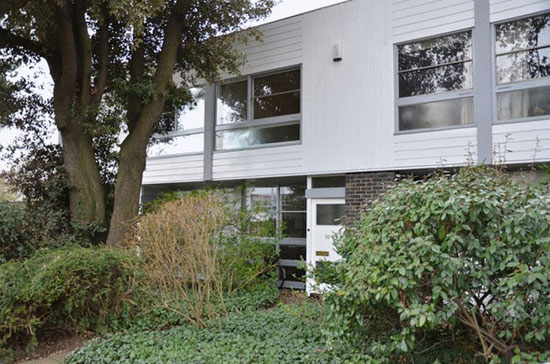 Not the first time we have featured a house on this estate, but we think this 1960s Span House on the Cator Estate, Blackheath, London SE3 is still worthy of a mention.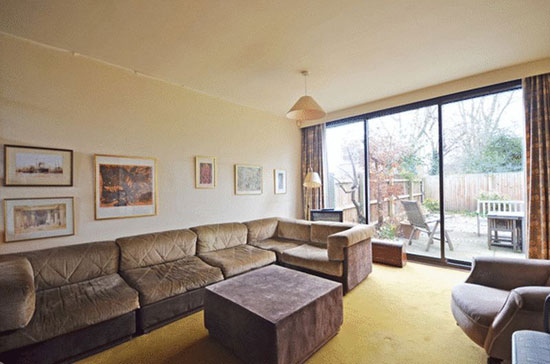 The last one we featured was hardly touched from the original build and to be honest, this one doesn't look to have been tampered with either. Good news for fans of these Eric Lyons designs, although it might mean a little expense to sharpen things up.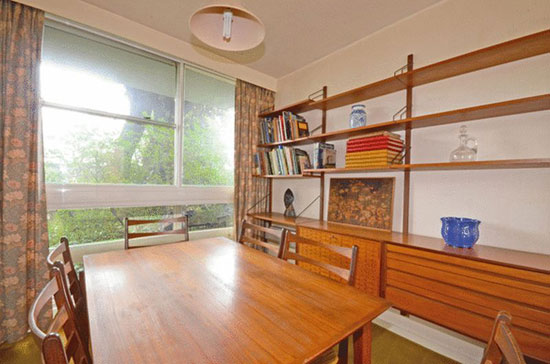 This house was built in 1964 and is a T15 Span house, described as a 'rarer, more spacious model', with between 20 and 25 per cent more floor area than many other Span terraced houses in the area (such as the T2) and with a wider garden. As such, the T15 designs rarely come up for sale.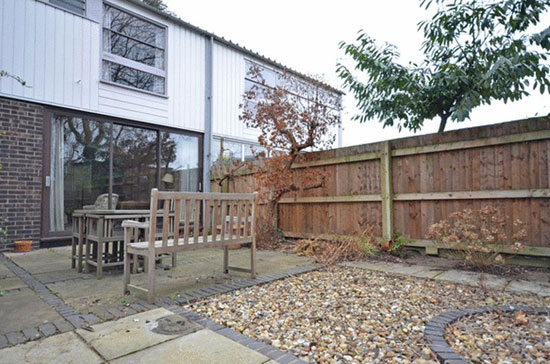 In terms of layout and that space, this particular house has a ground-floor  with a kitchen at the front, along with a living room and study with floor-to-ceiling windows for all that lovely sunlight. Upstairs, all three bedrooms have 'attractive leafy views', with the back double bedroom looking out onto the garden.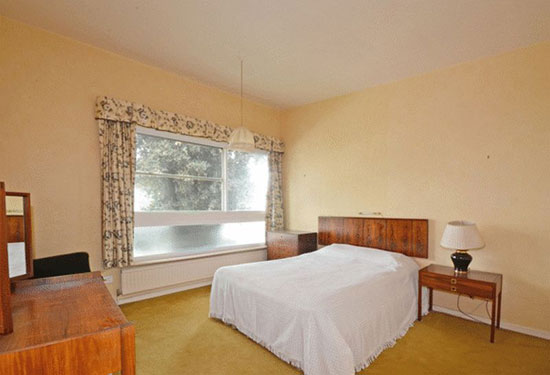 Of course, being a Span house, the outside space is just as important too. In relation to the property, there's a west-facing garden and a garage in a separate block, with more general landscaping and mature trees making the entire estate somewhere pleasant to live, work (if you work allows) and play (if you are, or have a child).
£595,000 is the asking price.