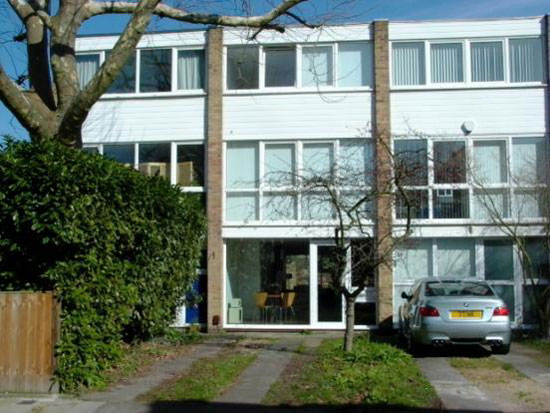 Thanks to one of our readers for flagging up this 1960s King, Moran & Associates-designed four-bedroom town house on Fairlawns in East Twickenham, Middlesex. But he has good reason to – he's the current owner and seller.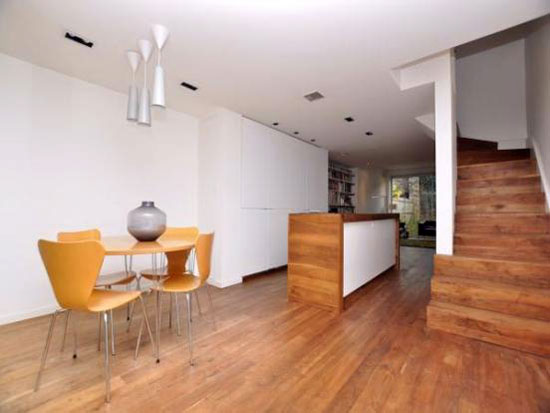 Which, of course, means we get an added insight into the property, as well as some details on its background. We know, for example, that the house was designed by local Richmond firm King, Moran & Associates back in 1964, finally built in 1967. The 15 houses built are known as Fairlawns and are very evocative of the era.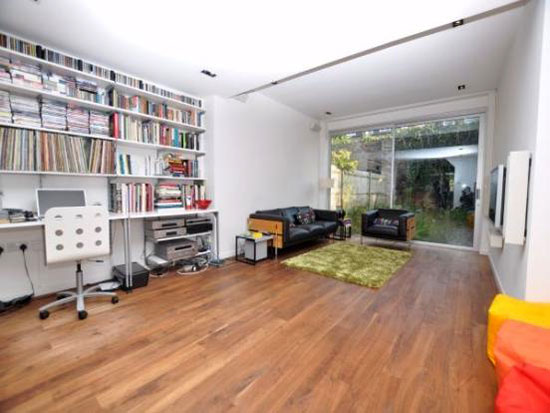 The house was refurbished in 2007 'as sympathetically as possible', keeping the original ground floor front elevation door position when removing the internal garage and walls etc. The top two floors are virtually unaltered, with some added luxury thrown in for good measure – 20mm solid walnut flooring and a new kitchen for example.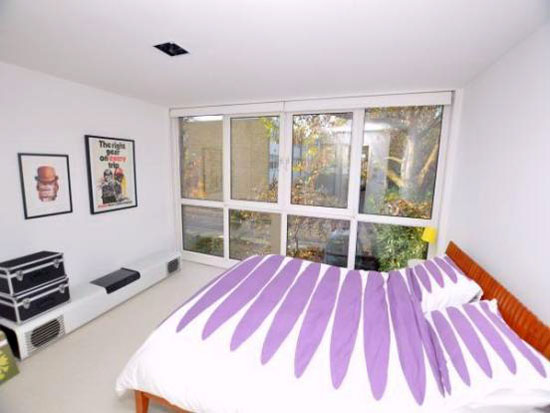 In terms of space, that comprises of a 40ft through reception and diner, four double bedrooms, a family bathroom and a further en-suite shower room. Externally their is a private rear garden, and an 'exclusive' roof garden to the first floor. To the front is off street parking for up to two cars.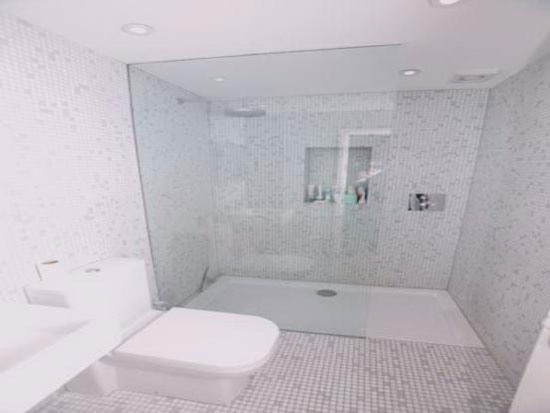 If the house appeals, it's on the market for £755,000.