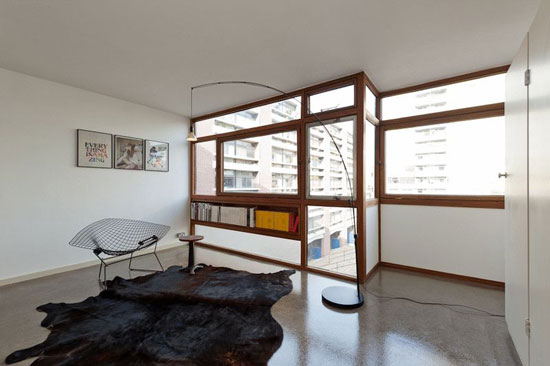 This is quite a special property. On the face of it, this one-bedroom flat in the 1950s Golden Lane Estate, London EC1Y is stylish accommodation in the heart of the city. But the condition of this place isn't a million miles from the original build.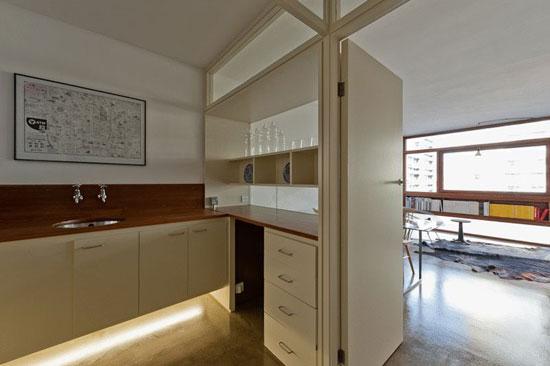 The estate dates back to the 1950s, with the newly formed practice Chamberlin, Powell & Bon winning with their brief, with the build taking place from 1957. It was a model for social housing back in the day and this Le Corbusier-inspired development is still a sought-after location to live.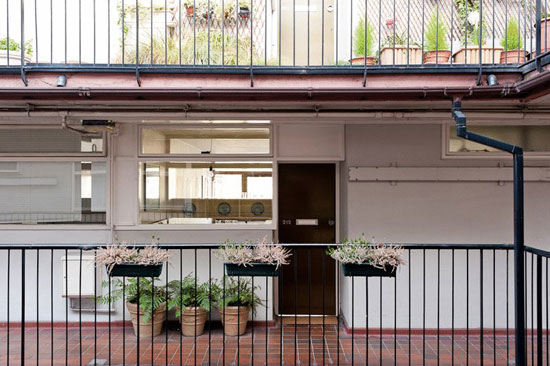 The second floor studio flat on offer here is one of the more rare offerings, as it is largely in the same condition as the original 1950s flat, which means it is a picture of British midcentury design. That's down to the current owner, who has 'exactingly restored' the flat over a period of several months.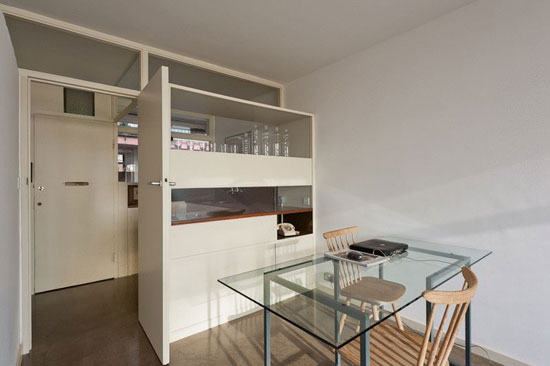 The property has a kitchen with reclaimed original worktops and space for a cooker and a fridge. The reception room has large windows for plenty of natural light, as well as views towards the Barbican (a later build by the same architects). You'll also find a sleeping area that can be kept separate with the assistance of original sliding screens, a bathroom with some original fittings (plus a modern shower attachment), newly-fitted underfloor heating and a cupboard in the hallway with plumbing for a washing machine.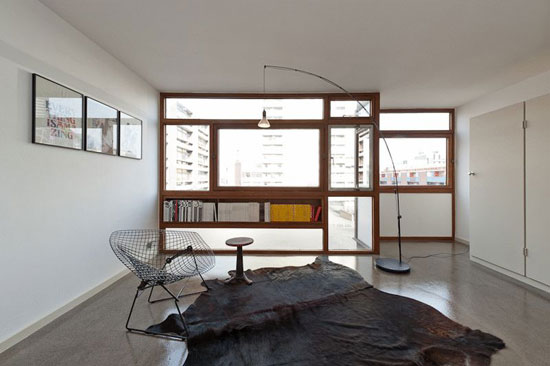 All residents on the estate also get access to a swimming pool, as well as tennis and badminton courts, at 'preferential' rates, should you want to keep fit without wandering too far.
If you want it, £355,000 is the price. Many more images on the agent's listing.