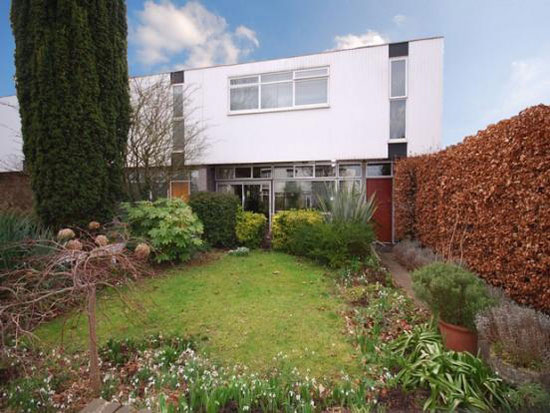 We featured a similar place to this some months back. If you missed out, you might be interested in this other Edward Schoolheifer-designed three-bedroom Lyon house in Manygate Lane, Shepperton, Middlesex.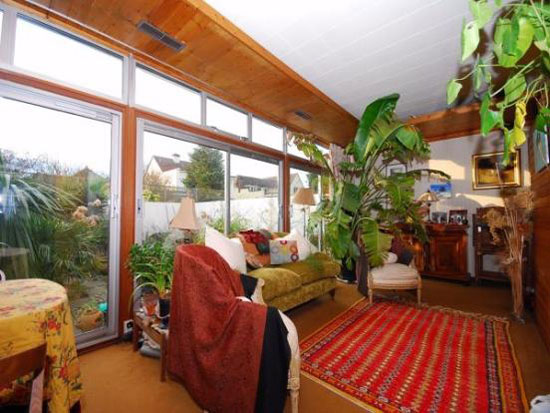 Unlike that last one, this 1960s design is an end terrace, but every bit as distinctive, if not more so. Swiss architect Edward Schoolheifer designed this and other houses for the Lyon Group in 1964, all forming part of a locally listed landmark development orientated around two traffic-free quadrangle greens. The development was also awarded conservation area status is 2002.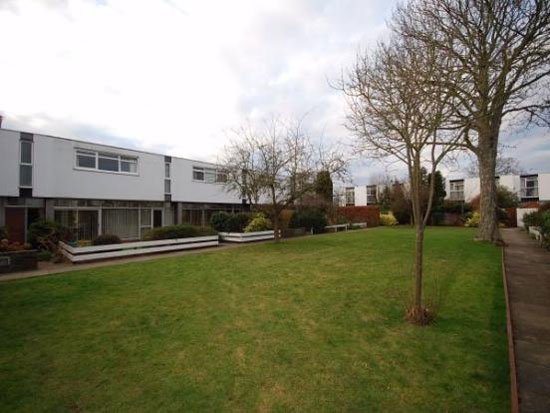 Judging by the images on offer, the house has changed little since the original era, which could mean a spot of updating. It also needs some de-cluttering, but that's likely to be down to the current owners.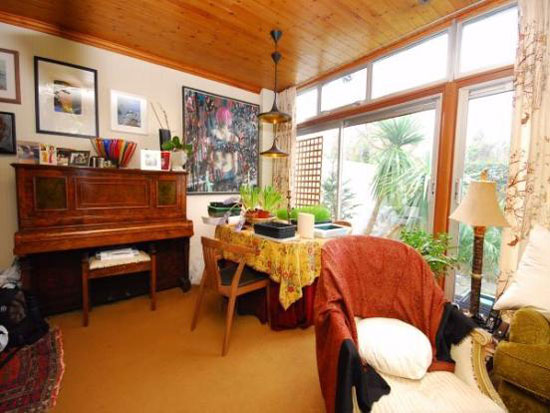 Once it is clear, you'll find that the house has a spacious and light open-plan living area downstairs, arranged around a central 'pod' that accommodates a kitchen, cloakroom and staircase. Upstairs, the house has three bedrooms and a bathroom and outside, the property has a front and rear garden, a garage in an adjacent block, as well as additional off-street parking for all residents and guests on the estate.
Fancy it? £400,000 is the asking price.