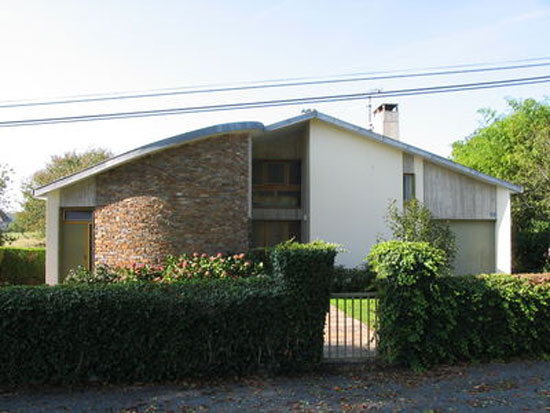 When you think of the Dordogne, you probably think of something just a little more traditional than this 1960s architect-designed modernist house in Lanouaille, Dordogne, France – which happens to be on the market. And perhaps for less than you think.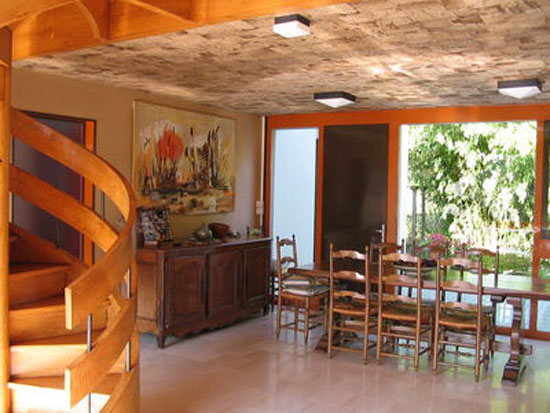 We're guessing '60s (although it might be early 1970s), but it is certainly individually architect-designed and with many of its original distinctive features intact, not to mention some original period furnishings. Who knows…you might get them as part of the deal too. The curved stairway and balcony look amazing.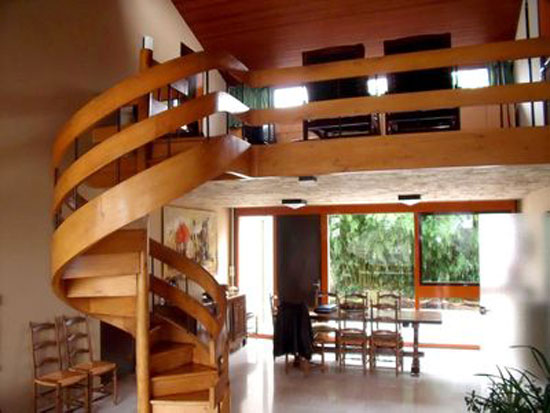 The house is in Lanouaille, which has a population of around 1,000 people, in the area of Aquitaine in southwestern France. The likes of Limoges, La Rochelle and Bordeaux all seem in easy reach, with Limoges on the high speed line to Paris. So not a bad location.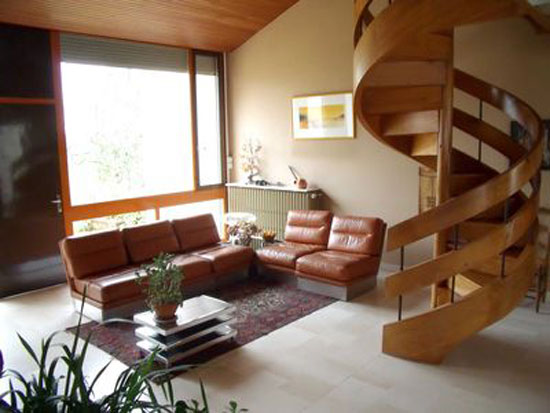 As for the house, well the translation of the agent's details points to a ground floor with two 'offices', toilet, kitchen, pantry, a living room with terrace, an en-suite bedroom, two more bedrooms and a shower room.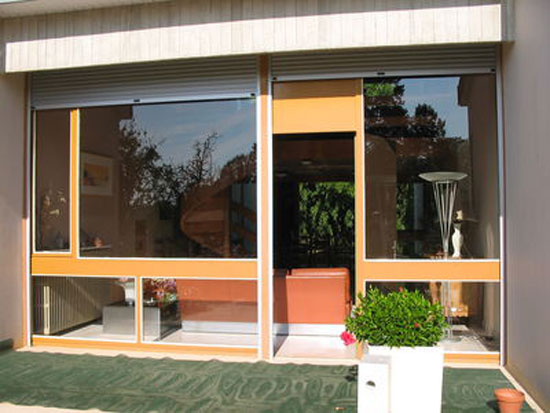 Go upstairs and you'll find a mezzanine and two further rooms (presumably bedrooms, taking the total to six). There's also a cellar under the house and gardens with wells and an outbuilding outside. There seems to be plenty of garden, but there is also the option of more land, should you want it.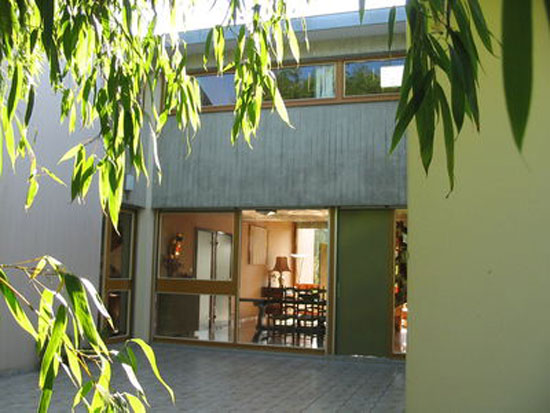 Price? 216,000 Euros, which works out at around £180,000. That looks like value to us.
Find out more at the Green Acres website
Big thanks to Matt Somerville for digging out this property.