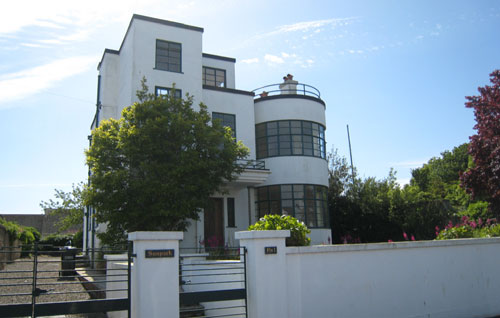 If you happen to be a fan of daytime TV, you might think property auctions tend to be for houses that are about to fall down or houses that happen to be in areas most people would rather not live in. Not so – and to prove the point, we would like to introduce you to the stunning Melville Aubin-designed Sunpark art deco property in Brixham, Devon, which is up for auction.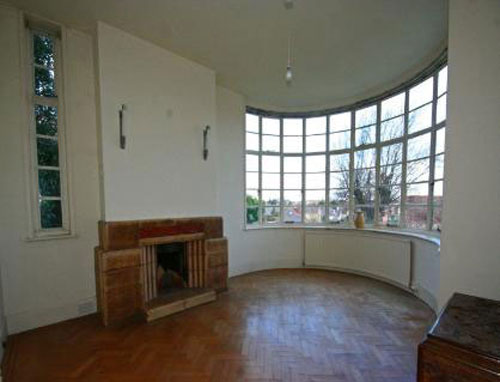 If the property seems familiar, it could be because you are a reader of our Retro To Go website. We featured it there back in early 2010, when this 1930s gem first went onto the market, For any number of reasons, it obviously didn't sell then and is being offered once more, considerably cheaper than the sale guide price. Which has to be good news.
For your money, you get a distinctive, grade II-listed property, which dates back to 1935, still with plenty of features dating back to that original era too – always important when it comes to art deco homes. That includes the white asymmetric exterior, the distinctive Crittall bay windows, a stair case with polished chrome handrail, parquet flooring throughout, original fireplaces and what every art deco home needed, a solarium.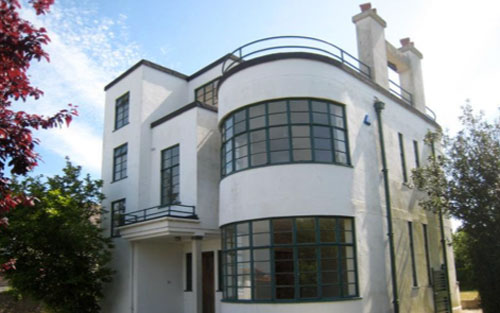 In terms of room count, there are two entrance halls, a dining room, sitting room and kitchen downstairs, with the first floor offering a landing, three bedrooms, a study, bathroom and cloakroom. There's also a roof terrace, walled garden and an outside toilet, that last feature perhaps indicating that it might well need a bit of modernising.
Originally, the house was up on the market for £695,000 and was also offered for auction a while back too. Sadly, for this period property, no takers so far. But for fans of the place, it is now available at a reduced price, the latest price being £600,000. Not as much off as you'd like, but with the house being on the market for so long, they might take an offer.
Find out more at the Zoopla at eBay website