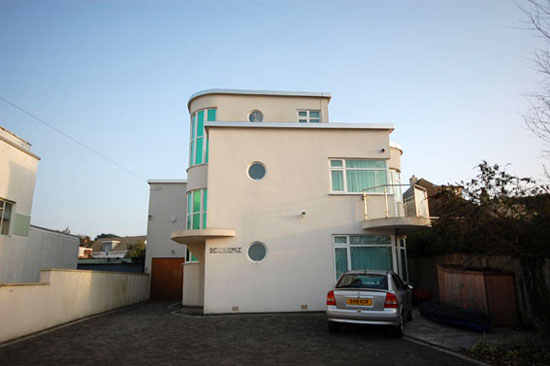 A lovely little period property, but this 1930s art deco house in Lilliput, Poole, Dorset really does come at a price.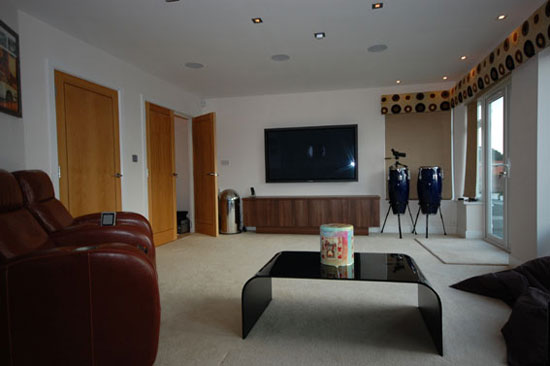 it seems to be nestled in an area which, judging by the photos, has plenty of similar properties. Buy it is this particular house I am looking at, one that has a great 1930s art deco look and a few period features too. That curved staircase certainly looks original to the property.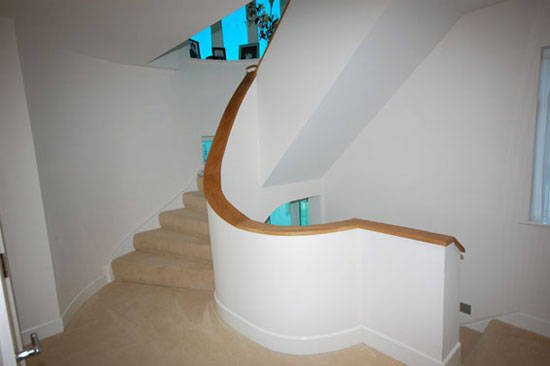 However, overall the house is something of a Jekyll and Hyde. Yes, it looks period from the outside, but inside it is more of a modern family home. In fact, if you saw photos of this place only from the inside (staircase excepted), you wouldn't really know if it was the 1930s or noughties.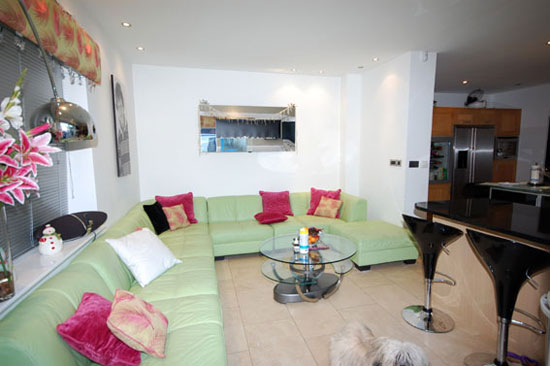 That's the downside for many I would guess. But looking more positively, the house is situated in a quiet cul-de-sac and in a sought-after area, within easy reach of the Blue Flag sandy beaches of Sandbanks. Note that Poole Harbour and the Salterns Marina are also within 30 yards of the property.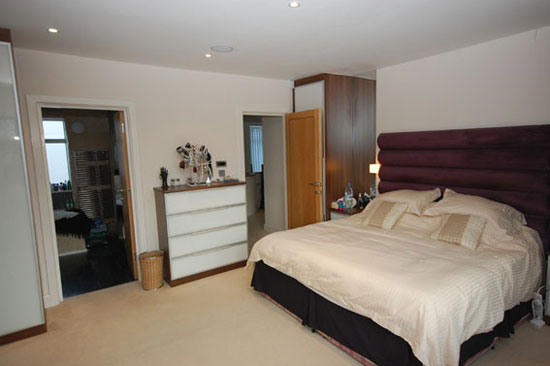 As for the accommodation, that's set out over three levels, offering up an entrance hall, lounge/dining room, kitchen/breakfast/day room, master bedroom with en suite bath/shower room and balcony, second bedroom with en suite bathroom, two further bedrooms, family bathroom, cinema room with large terrace and a refreshment area. The property also has a garage and rear garden.
So a period place with plenty of space and a top location. That all adds up for the bottom line, with the house currently up for £1,195,000. Not exactly a first step on the property ladder, but if you have the money, one to check out if you love the style.

Find out more at the Zoopla at eBay website