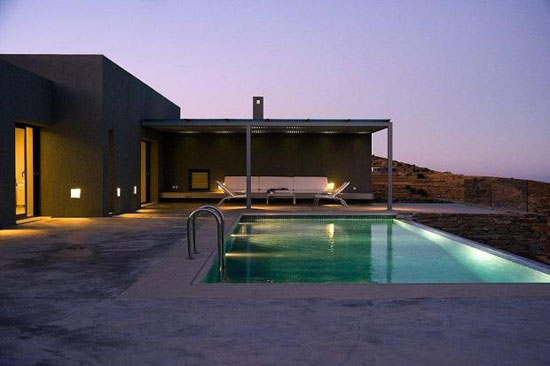 Fancy a luxurious life in the sun? Or perhaps you've come into a few quid and want a sunshine bolt hole? Either way, this five bedroom modernist-style villa in Otzias on the Cyclades Islands in Greece is worth checking out.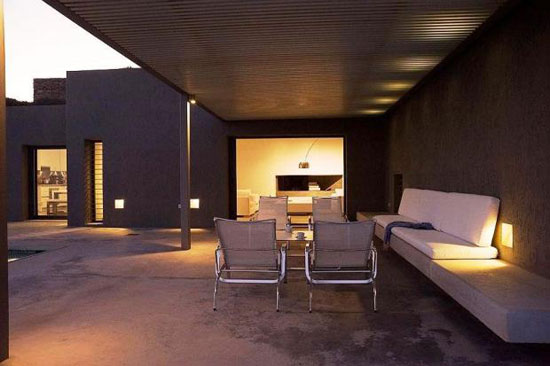 Where exactly is that? Well, according to the agent, it's a short drive and a ferry trip from Athens airport, about an hour all in to a location that's said to be popular with 'wealthy Athenians', who wanted a quiet place to hang out at weekends. It sounds like the Greek equivalent of Cornwall or indeed, the Llyn Peninsula in North Wales for the Cheshire set. But with less speedboats and surfers.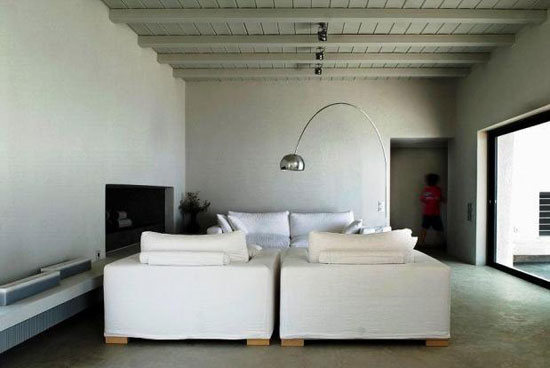 The accommodation on offer is pretty stunning, sat on 4,100 sq. ft. of land, with a main residential house and aspirate self-contained guest annexe. That equates to a top level with a living room and open-plan kitchen, equipped with all your modern essentials. A corridor leads to two master bedrooms with en-suite bathrooms and separate shower enclosures.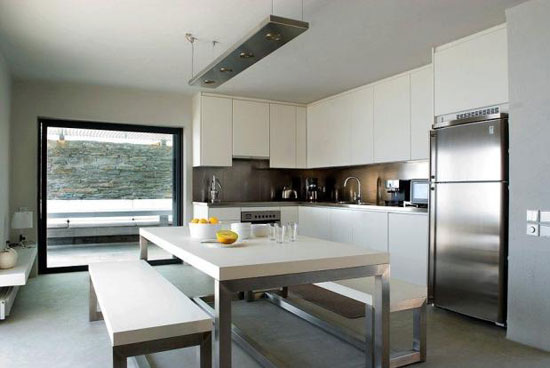 The lower level of the villa contains a play room with TV, DVD player, one double bedroom with a king size bed, one double bedroom with two queen size beds and a big bathroom with separate shower and WC, along with a further single bedroom with en-suite. You'll also find a storage/laundry room on this level.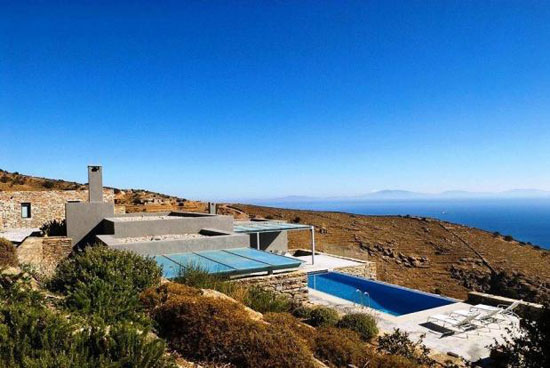 If that's not enough, the villa is offered fully furnished with heating, satellite TV, DVD, CD player, two TVs, outdoor speakers, mosquito screens and 'American' mattresses. Oh yes – and then there's the views. As you can see, those are pretty special. There's also a pool if the sea is too much of a challenge.
If you want it, this modern-day modernist gem is up for €1,150,000, which works out at around £970,000.