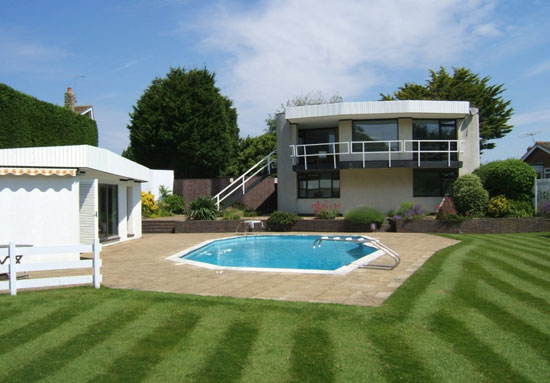 This is a stunning house and not only that, the 1960s grade II-listed Vista Point by Patrick Gwynne in Angmering, West Sussex is, by and large, in original condition.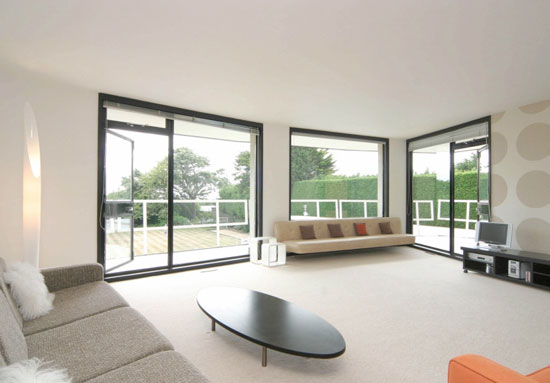 Patrick Gwynne is one of Britain's most significant modern architects, designer of numerous listed properties, with this one constructed in the late '60s, completed in 1970. This one was designed for Gwynne's quantity surveyor, Ken Monk, with the house designed around its coastal location and the surrounding views.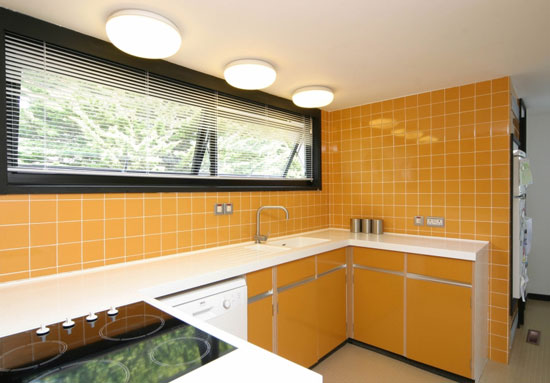 Fast forward 40+ years and the house is much the same as it was when first constructed. One look at the kitchen will tell you that. But more significantly, Gwynne was known for his insistence on quality building materials and his detailed structural design – which means his designs tend to be good for the long haul.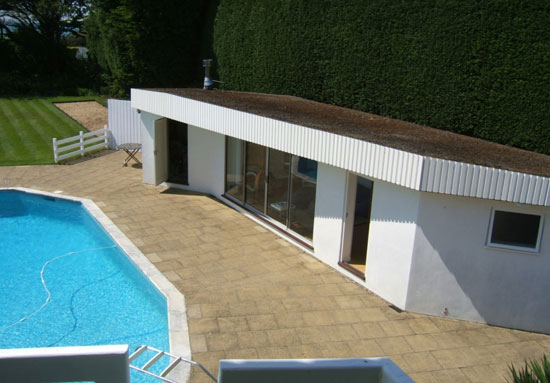 This particular modernist house has five bedrooms and a large living room with a balcony, as well as a swimming pool and pool complex, also designed by Gwynne. There's also central wood-panelled spiral staircase with a glass-domed roof as a feature.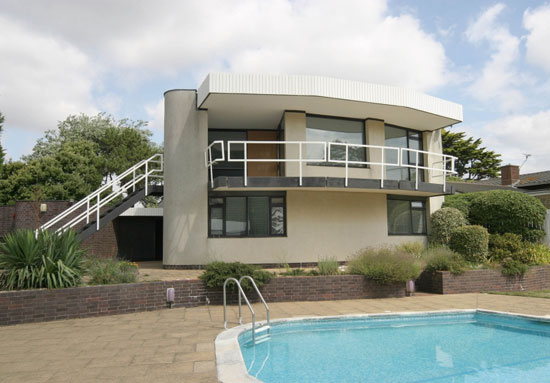 The site is around 0.65 acres in size, which includes three garages, additional space for parking, a large lawn, more gardens and direct access to the nearby beach. Fancy it? You'll need to find £995,000. Many more images on the agent's site.