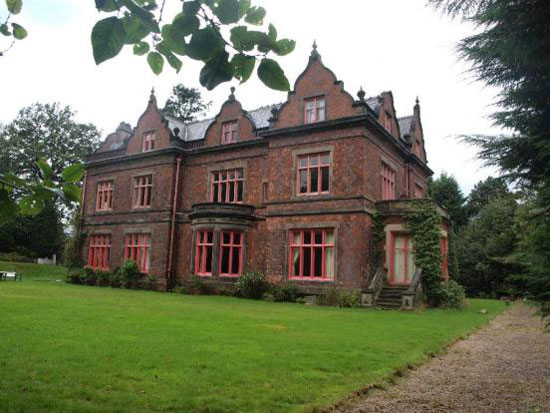 Credit to both Manchester Confidential and @GoodEggFoodie on Twitter for flagging up arguably the bargain of the year. Woodlands 15 bedroom Victorian stately home in Darwen, Lancashire.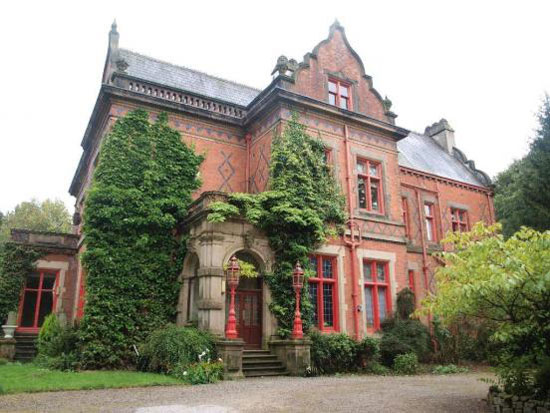 Yes, a Victorian stately home – and one that's still in its original condition, just a half hour drive from Manchester and indeed, in a town that's on a train route to that same city. Apparently it was up with a previous agent for £1.6 million, but now it's a fraction of that money. Oh yes, it was also designed by the same architect behind Sandringham (A. J. Humbert presumably), which has got to be worth a few status points.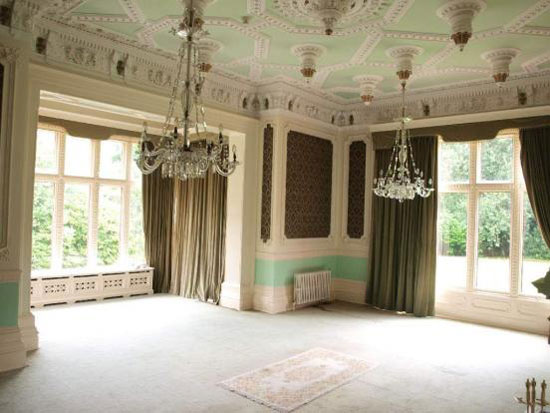 Woodlands dates back to 1860, a former mill owner's pile and one that obviously had some money lavished on it once – check out that original oak staircase, panelling and parquet flooring, not to mention the stained glass. This is opulence from a bygone era – the kind of thing you'd rarely find today, although work would need doing on the place to give it the real 'wow' factor and to make it a liveable home.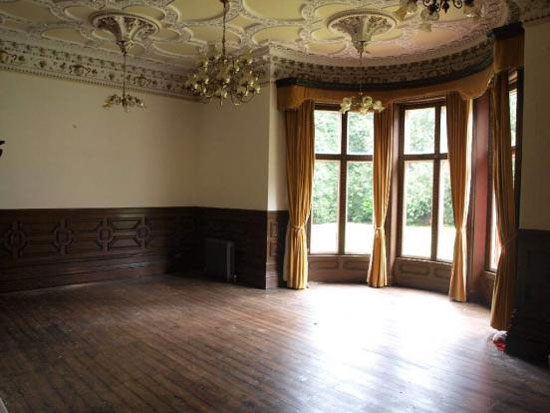 So, what do you get for your money? You get a grade II-listed house set in two acres for a start, with all those period features and accommodation over three floors.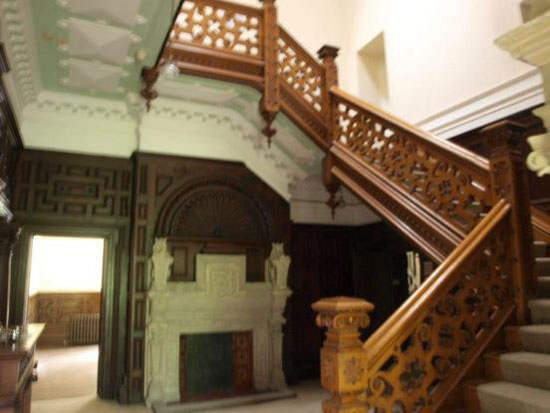 As for the specifics, we're talking an entrance hall with original parquet flooring and wood panelling, three cloakrooms, breakfast room, dining room, three further reception rooms, a butler's pantry, kitchen and access to the cellars, along with an additional kitchen. Those cellars are a wine cellar, larder, workshop, and boiler room.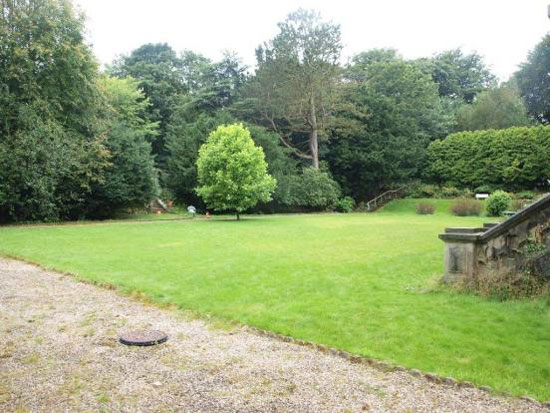 To the first floor, you'll find 10 large double bedrooms and four bathrooms. On the second floor, there are five bedrooms two bathrooms, one reception room and a kitchen.
Great as a huge home, not to mention impressive as a boutique hotel or wedding venue. The price is amazing value at £450,000 – and with the house being on the market for six months, you could bag it for even less.