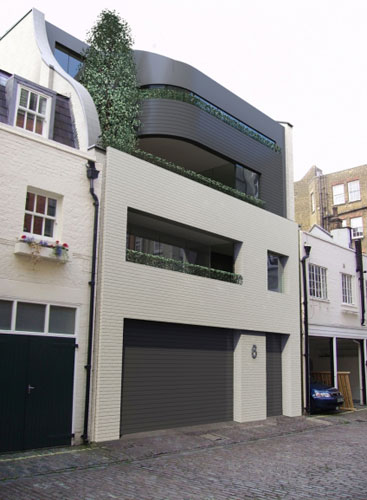 We're big fans of the classic London mews house, perhaps because of fond memories of their use in '70s crime dramas and cult movies of the era. The hipster always lived in one. Anyway, we've not seen anything like this one – the MR Partnership-designed Hallam Mews five bedroom apartment in Marylebone, London W1.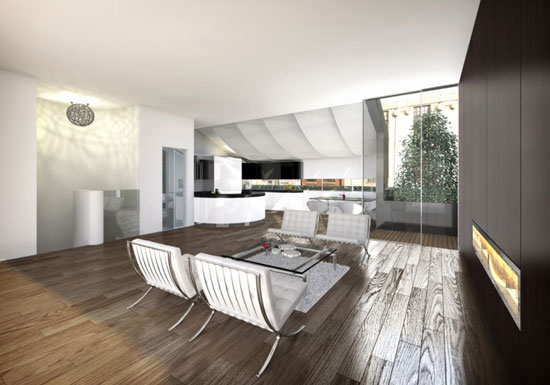 Neither has anyone else as yet either, as this isn't actually built. The images (there are more on the listing page too) are details artist's impressions of just what you'll get if you put the money up.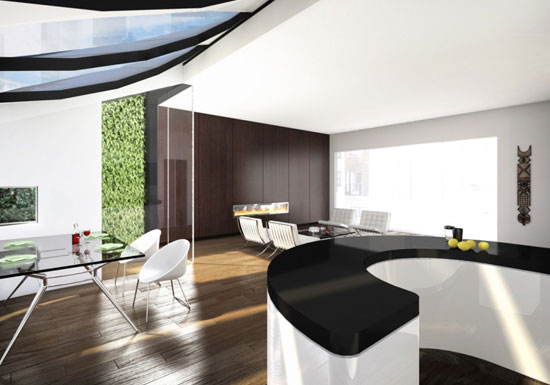 The existing buildings (arranged as three apartments) will be knocked down, as per planning permission, with the building being replaced with this luxury hangout, covering around 6,000 square feet and throwing in everything the millionaire could desire.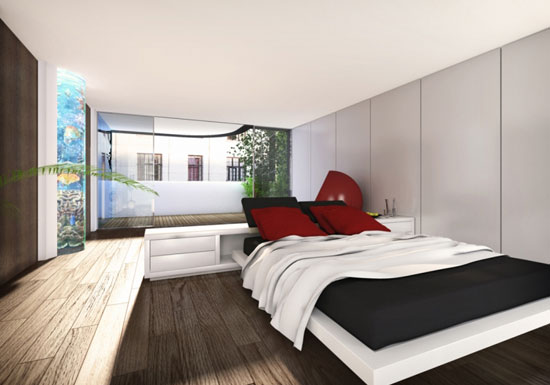 Obviously that includes the post code, with the house in one of the most desirable areas of prime central London. That's certainly going to cost you. But the new design also includes up four or five bedrooms, two reception rooms, four bathrooms, a gym and a swimming pool. Presumably there's a kitchen in there too, unless the owner is expected to eat out at classy restaurants each night. There will also be a lift, private parking and a terrace.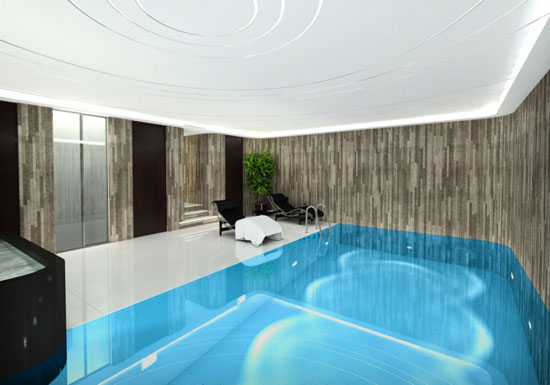 The images look amazing, showing something futuristic, but with a hint of the art deco thrown in too. If you haven't checked your Lotto numbers yet, its available for around £4,950,000.