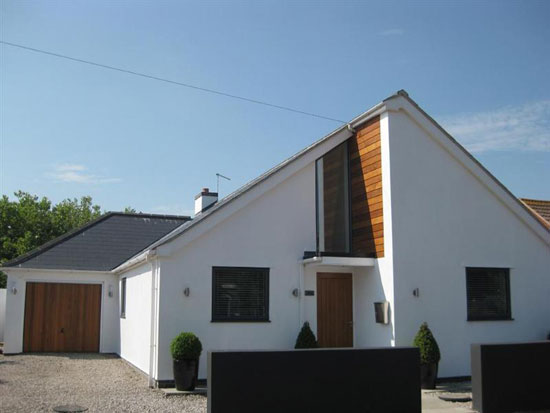 Not the biggest place we've featured in either size or price, but this three bedroom modernist-inspired property in Bacton, near Norwich, Norfolk is still a nice piece of contemporary design.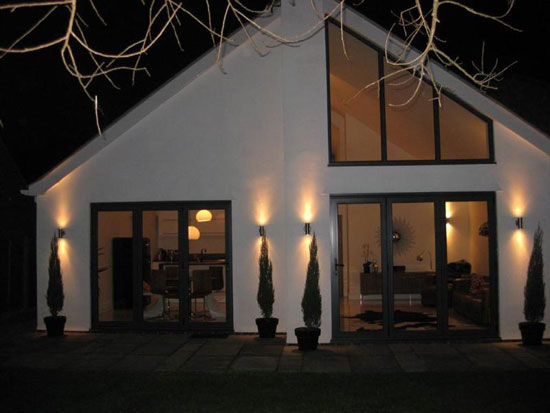 Designed by 'award winning' architect David Gipson, the house is presumably quite recent and situated in a popular coastal Norfolk village. So if you fancy a place by the sea, perhaps this is for you.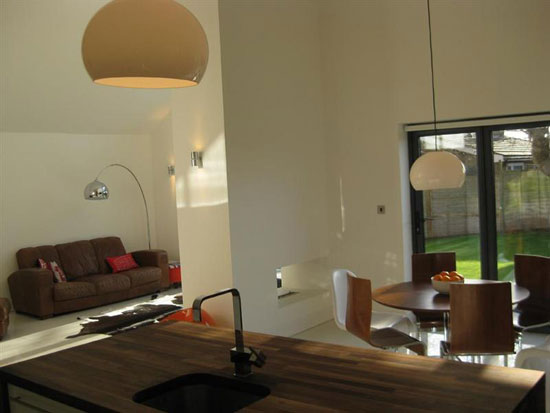 The exterior has more than a touch of the modernist about it, certainly a million miles away from what you would expect from a bungalow. Because, yes, this is actually a bungalow. They've come on a bit.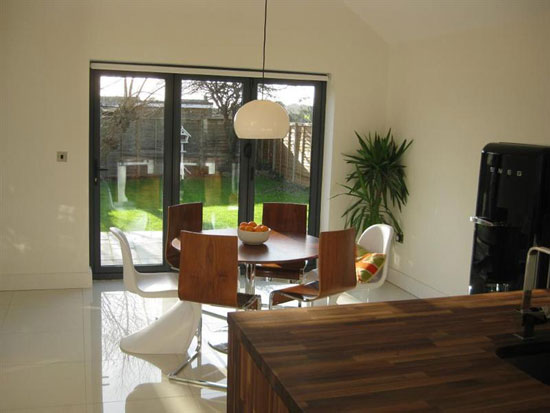 In terms of what you get, well, an solid oak door takes you into the house, which has features including underfloor heating, aluminium windows. high ceilings and some nice, modern open plan living space. Specifically, that accommodation offers a lounge, dining and (fitted) kitchen area feeding into each other, an en-suite master bedroom, two further bedrooms, a family bathroom and outside, a garden area mixing lawn, trees and a patio. There's also a single garage attached too.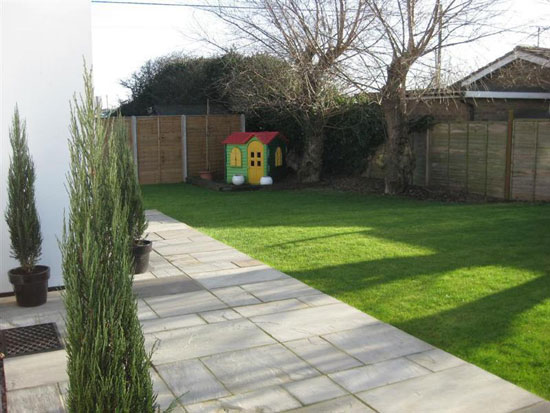 Fancy it? £324,950 is the asking price.

Find out more at the Zoopla at eBay website