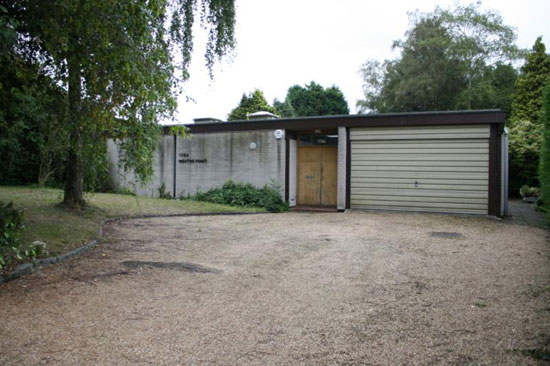 I'm not sure the images or the current state of the property do it any favours, but this 1960s Michael Manser-designed three bedroom bungalow in South Cheam, Surrey is an interesting piece of domestic architecture.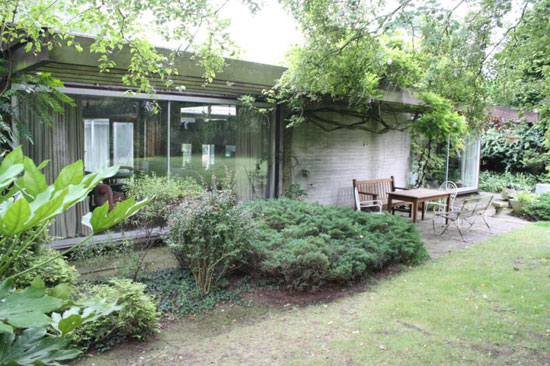 No date is given in the particulars, but Manser did several domestic properties in the 1960s before moving onto larger projects like Hilton Hotel at London's Heathrow Airport. We suspect this is one such house.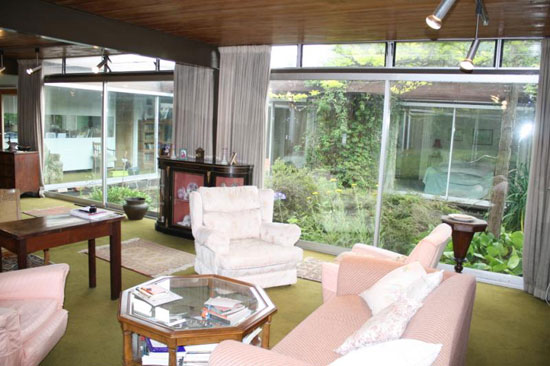 The location is said to be good, in the 'highly soguht-after' South Cheam area and 100 yards from Banstead Downs, as well as being set in its own mature grounds. As for the design itself, that's based around a central courtyard, with one eye on plenty of natural light from the full-length windows, mixing it with the more austere brick walls.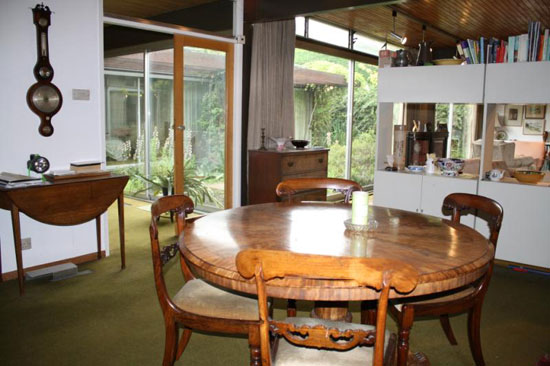 Once inside, you'll find a large reception hall with gallery view to the courtyard, an equally-large, dual-aspect sitting room and dining room with views to the courtyard and garden, a dual-aspect kitchen, a large boiler room and a separate bedroom wing with three bedrooms and two bathrooms, the first two of those bedrooms with full height windows looking out into the courtyard.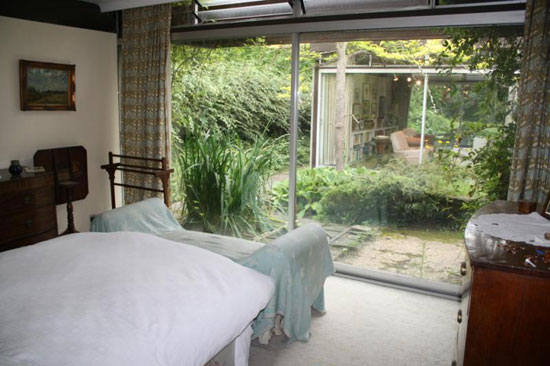 Also here is gas central heating, double glazing, a large integrated garage and a large drive, with plenty of parking. More images on the agent's site and if you want it, that location means a heavy price tag of around £750,000.