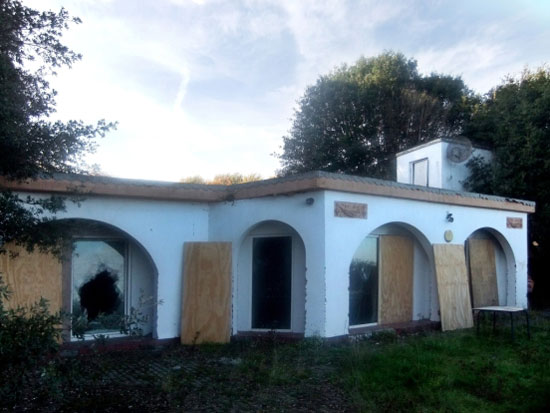 Sadly, only one image of this, but alongside the details, this art deco bungalow and former military base in Kingsdown, Deal, Kent really whets the appetite.
Yes, you read that correctly, a military base too. Oh yes, you get your very own section of the beach as well, with views of France. Still not happy? Well, there's more.
The military base apparently extends underground – one level confirmed, with 'rumours of other levels and secret rooms that have been closed off' too. You'll have to discover those in your own time, but for now, the underground section offers a second bedroom, bathroom, separate WC, a study and even additional access to ground level.
On top of the ex-military base is that old art deco one bedroom detached bungalow. yes, two houses for the price of one. For that added 'secret agent' touch, the place also offers an out of operation lift that takes you down through the cliff to the double garage located off Cliff Road (at the bottom of the cliff).
That's the good bit. On the downside, the property needs complete refurbishment, having suffered from fire damage as well as vandalism over the years that it's been vacant.
Full details on the listing and if you want it…well, you'll need to contact the agent. It's being sold by tender, so you will have to find out the approximate guide price.